---
Online at
WisconsinDevelopment.com
(4 weeks of articles) - Searchable at
Search WDN
-
WDN Tool Box
, Links you can use everyday to help you and Wisconsin grow! Edited and published by
Ken Harwood @ LinkedIn.
Click Here To Subscribe or add Friends and Colleagues... Available free from our SPONSORS... Why I publish WDN... WDGreen Environmental News From a Business Perspective!

Ken Harwood
Advocating for Wisconsin
Ken [at] KenHarwood.com
608.334.2174
...more

Ken Notes: "Ken Notes" may be reprinted in context without permission. Attribution should be Ken Harwood, Editor Wisconsin Development News or Ken Harwood Advocate for Wisconsin.
---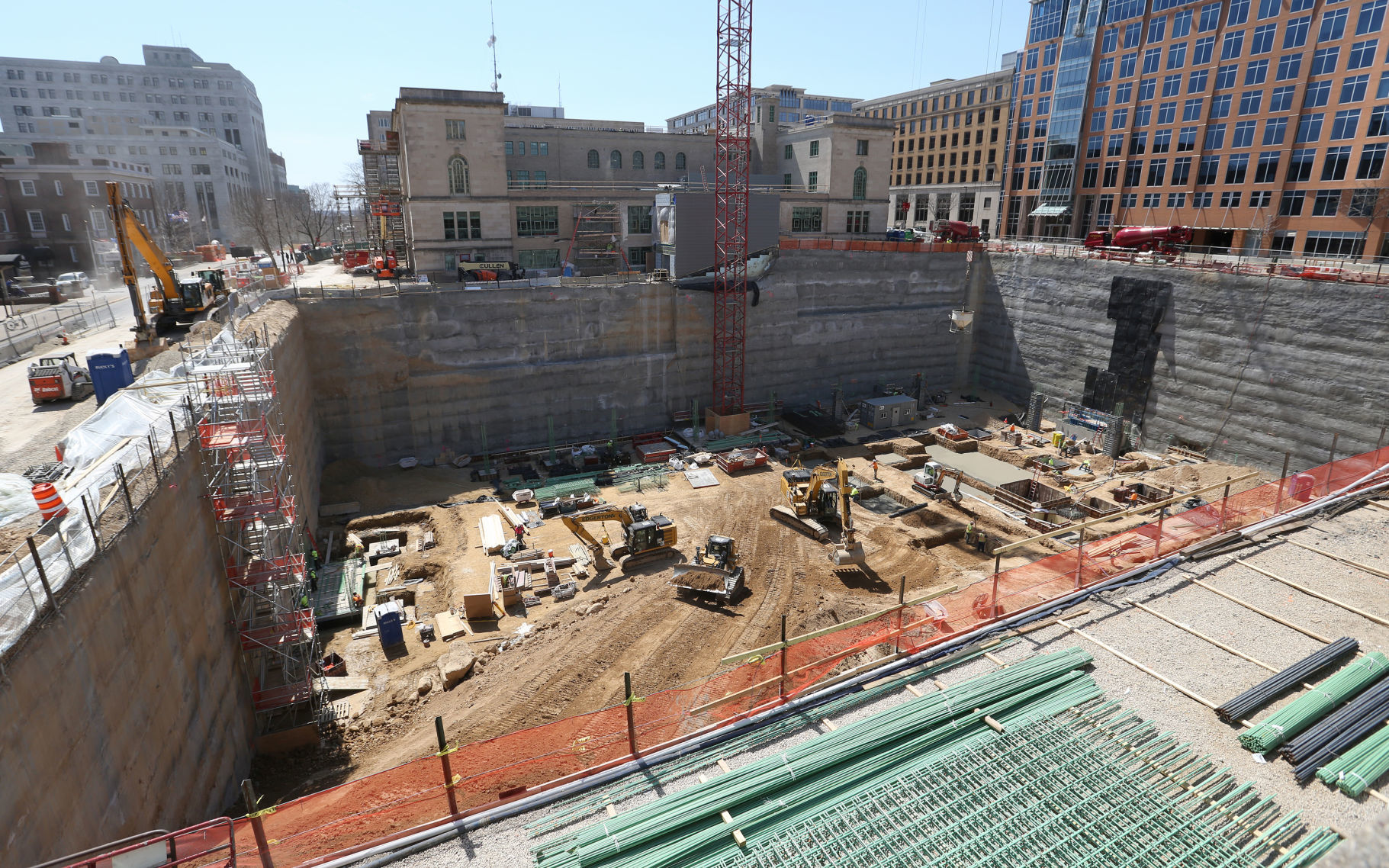 Madison is considering investing an additional $11 million into the massive $186 million Judge Doyle Square project after the developer said increased cost estimates on one block of the project were too expensive.
The major endeavor, including both public and private resources, is slated for two blocks downtown and includes plans for an underground parking garage to replace the current Government East paring ramp, a hotel, apartments, a bike center and retail and commercial space...
See Also:
...more
---
On its face, Wisconsin's development policy looks somewhat unhinged. The $3 billion it offered to attract Foxconn's $10 billion flat-screen-television plant to Racine, near the state's southeastern tip, is an outrageous price tag.

New Jersey's offer of $5 billion to lure Amazon to Newark — which comes out at $100,000 for each employee the online retailer would bring to town — is also pretty extravagant. Chicago's $2 billion in incentives seems sensible only by comparison.
Giveaways like these are often a waste of public money. Research on a program of corporate tax breaks in Texas found that 85 to 90 percent of the projects benefiting from such incentives would have gone forward without them...
...more
Ken Notes: A national article calls us "unhinged" -- what we need is policy not politics. My policy would look like this:
10% development TIF local property tax credit with a signed development agreement guaranteeing value (pay as you go).


$ 2,000 State income tax credit per new hire for 10 years ($ 20,000 per employee)


A regulatory ombudsman to guide new companies through the process
Every company in Wisconsin would qualify old or new. Liberal or conservative...
---
MADISON, Wis. (AP) - Wisconsin`s unemployment rate has dropped to a record-low 2.8 percent, more good economic news for Gov. Scott Walker as he runs for re-election.
The Wisconsin Department of Workforce Development reported the latest figure Thursday for the month of April. It had been at 2.9 percent for the previous two months, which tied the record low set in 1999.
Walker heralded the latest record-low, saying "we`re not done yet."...
...more

Ken Notes: Wow I am impressed. Now we need to upgrade the jobs and training required to get the better jobs. I still like the apprenticeship model and know that this is happening informally on many fronts. We need to systemically address this so our youth get BOTH the credits and training they need. Imagine the State if 97 percent were making a living wage...
---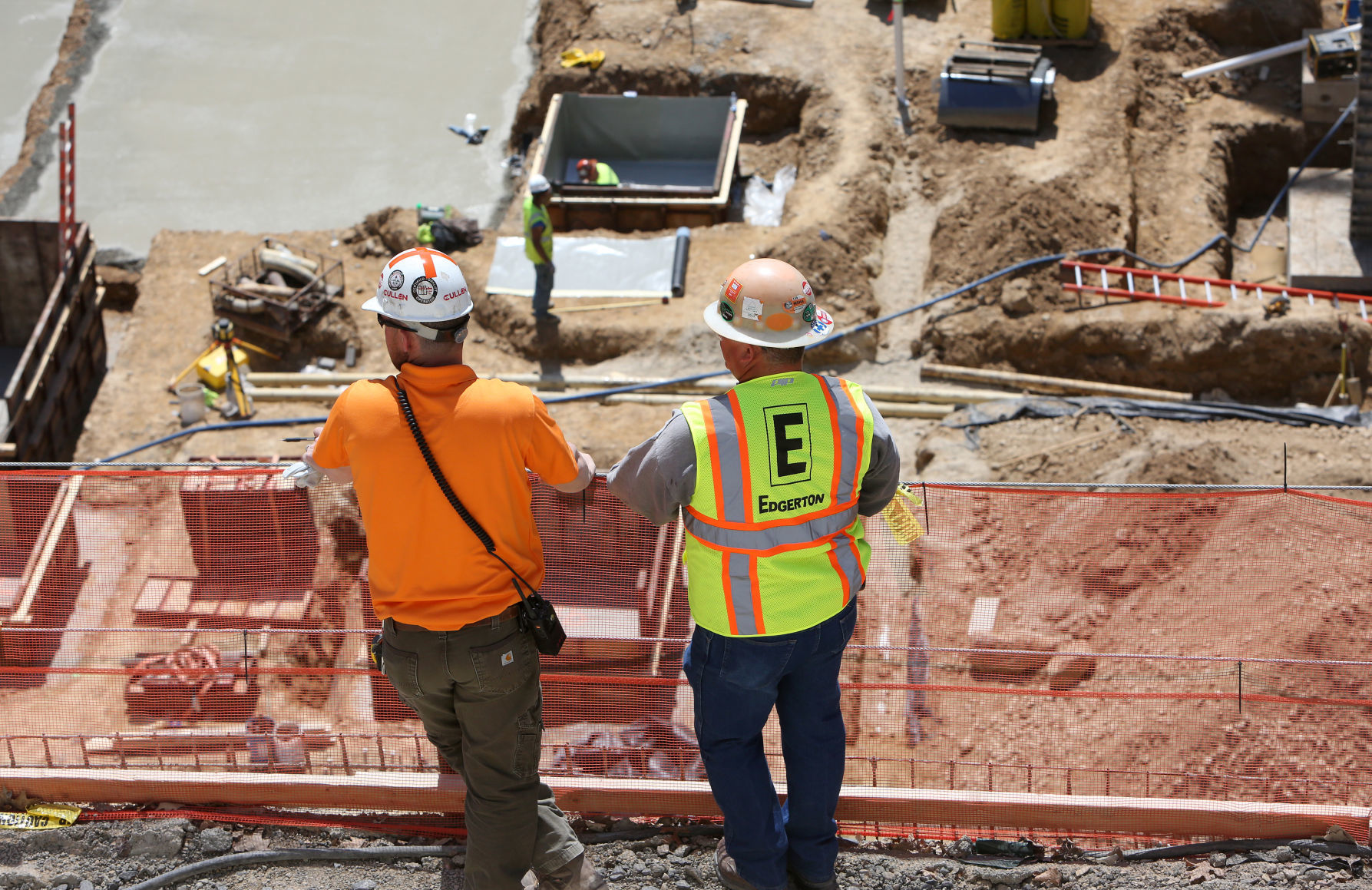 Madison's City Council unanimously supported an additional $11 million in public spending for the downtown Judge Doyle Square development after rising construction costs prompted financial concern from the developer.
If Beitler Real Estate, the Chicago-based developer, does not go through with putting a cap on the new municipal parking garage, the city now has an option that completes the garage and preserves future opportunity for development on the site...
See Also:

...more
---
Kinseth Hospitality Company (KHC) is pleased to announce the breaking of ground at the construction site of the Avid by IHG in Monona, Wisconsin. The groundbreaking ceremony for the Avid by IHG, located at 900 W Broadway, took place on May 1, 2018. To kick-off the event Mary O`Connor, Monona Mayor; Steve Doran, Galway Companies; Tom Stolper, CDA Chairman; and Bruce Kinseth, Kinseth Hospitality, each shared their excitement for the project. Following, a group of investors broke ground on the coming Avid by IHG which will offer guest rooms and amenities for both leisure and business guests...
...The 95 room hotel will be managed by Kinseth Hospitality Companies. It is expected to be completed in summer of 2019...
...more
---

EBI takes the time to get to know you and your business. We'll provide you with options so that together we can make the most of your space and stay within your budget.
...more
...A sponsor of Wisconsin Development News
---
...MADISON, WI: A STEM CLUSTER POWERHOUSE
When someone mentions Wisconsin, the tendency is to think of the Packers, cheeseheads and the cool things that are made there like Harleys, specialty cheese, ships and combat trucks. The Madison Region has no problem with that because its agricultural and advanced manufacturing sectors are thriving. However, in the past few decades the region has established itself as a legitimate powerhouse in STEM clusters as well.
Much of the recent growth can be traced back to the University of Wisconsin-Madison, which is consistently among the top five research institutions in the country with over $1 billion of research being done annually. The UW spins out ideas and products but, more importantly, it graduates 21st century talent, much of which tends to stay and make an impact on the state's economy. For instance, Judy Faulkner, after receiving her Master's degree in Computer Sciences at the UW, founded Epic Systems which now boasts nearly 10,000 employees and better than half of the U.S. market for electronic health records...
...more

Ken Notes: We train the best but many in fact most leave the state after graduation. We need to work with WARF, EPIC and others to keep the experts and the tech in the state... I would be happy to talk about these opportunities with your group or organization...
---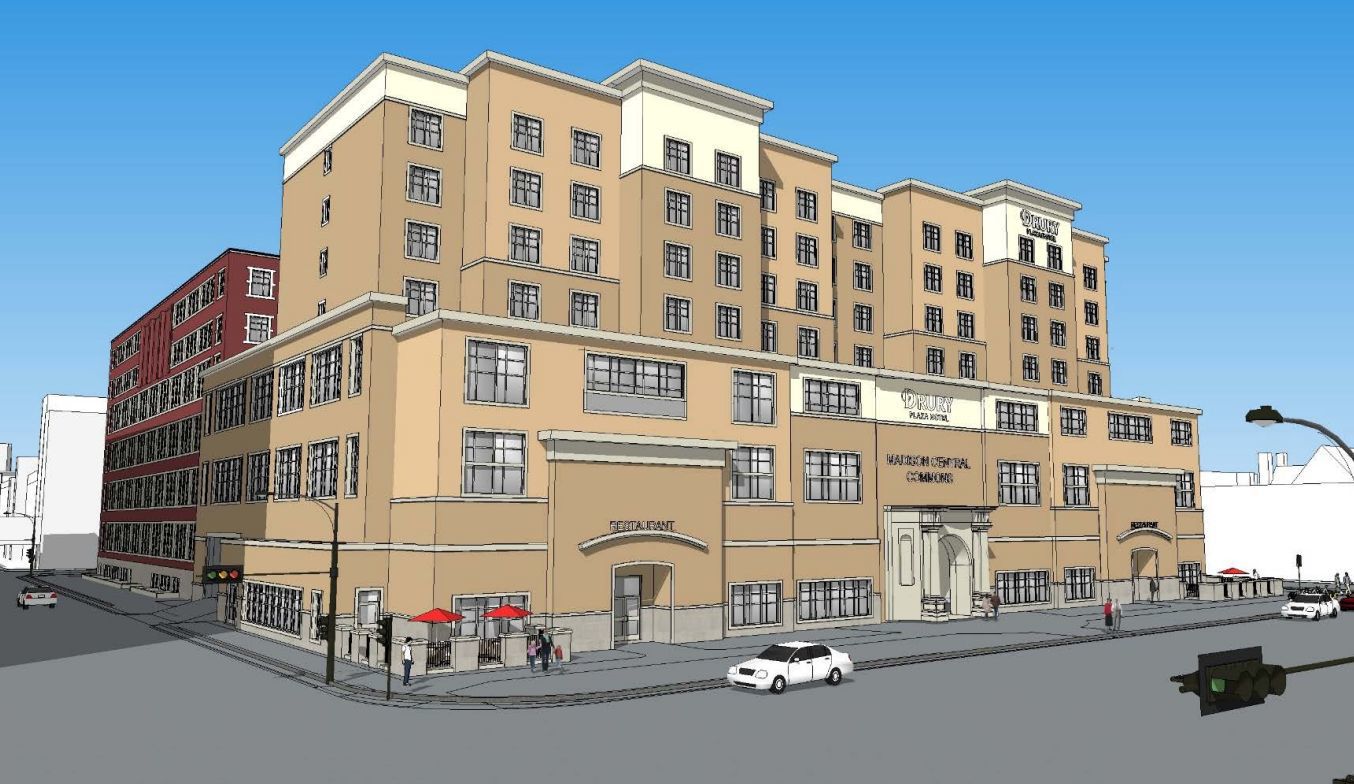 Plans for the massive redevelopment of Madison Area Technical College's downtown campus look a lot different than they did last summer. Downtown residents will get their first chance to weigh in on the new designs Monday night.
A neighborhood meeting will discuss the new plans April 30 at 7 p.m. at the MATC site, 211 N. Carroll St., Room D240. Alds. Mike Verveer and Ledell Zellers are hosting the meeting.
The project, previously designed as a 197-room hotel and 10-story office and retail building, had to re-tool after one of the developers dropped out. Now the plans propose a 312-room hotel with some ground-floor retail space. ...
...more

Ken Notes: Someone may want to bring up a transit center on the site...
---
This one of a kind 2.66 acre parcel, with the potential for a corporate headquarters, is at the forefront of the rapidly developing Milwaukee skyline with unobstructed views from Lake Michigan, the Hoan Bridge, and communities south of Downtown as it is the southernmost parcel in Downtown Milwaukee.
The parcel has front door access to the Milwaukee Streetcar (currently under construction), which will provide access to the Milwaukee Intermodal Station, the Historic Third Ward, and Downtown Milwaukee; planned future expansion of the Streetcar would include Marquette University, the Milwaukee School of Engineering, UW Milwaukee, the Milwaukee Area Technical College, the Arena District, and popular neighborhoods on the north and east sides of the City....
See Also:
...more
---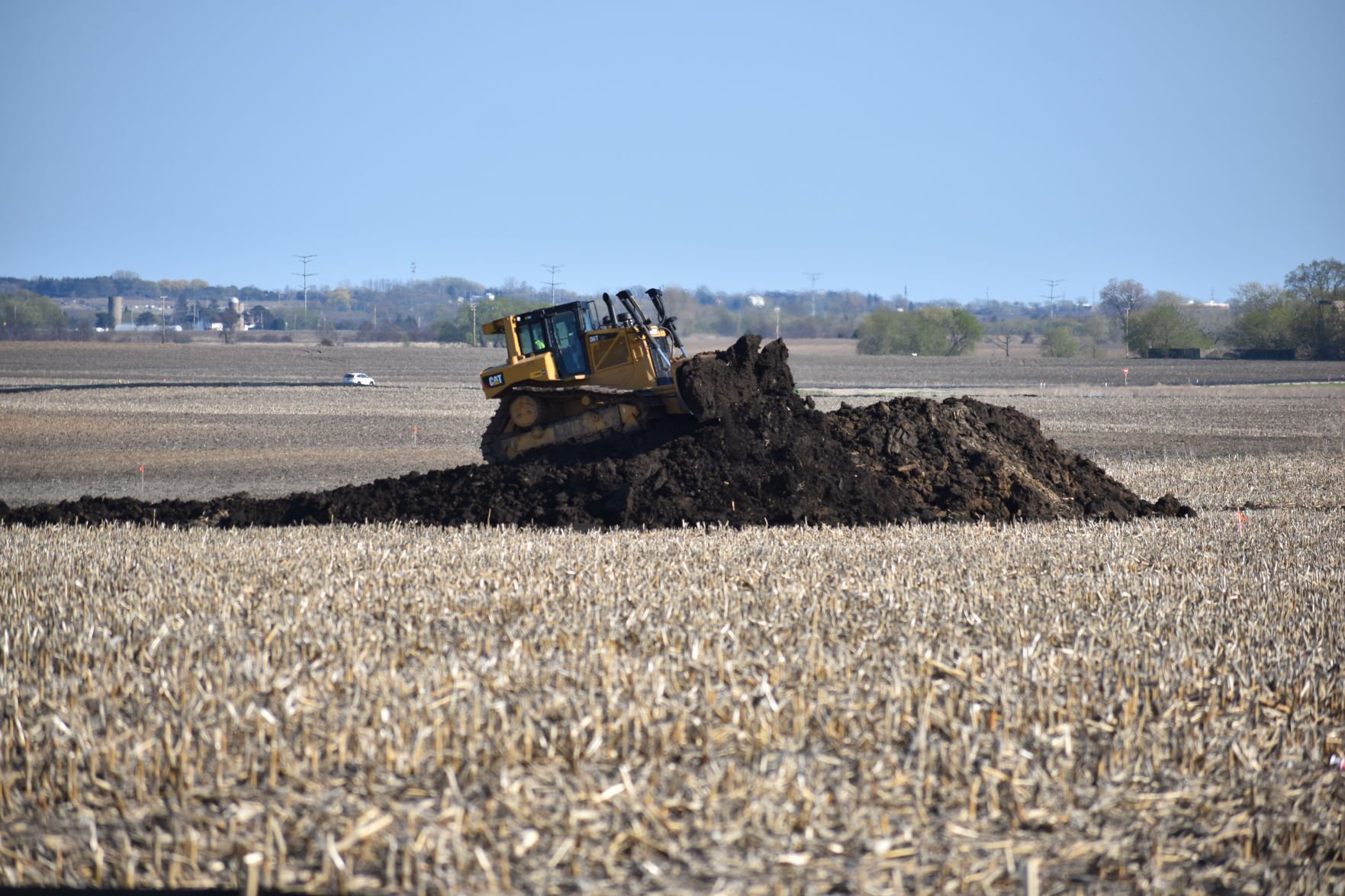 RACINE COUNTY — Eleven Racine County companies are among the 28 that will share $100 million for the first phase of site development work for Wisconn Valley Science and Technology Park.
On Monday, Foxconn Technology Group and its general contractor, M+W/Gilbane, announced a list of the subcontractors selected to conduct site development work for the Wisconn Valley project, the Taiwanese company's future advanced display fabrication facility and research and development campus in Mount Pleasant. All but one of the 28 companies named are based in Wisconsin; the other is based in Illinois. The contracts awarded have a total value of $100 million.
"We are proud to continue to deliver on our 'Wisconsin First' commitment through our partnership with companies across the state," stated Louis Woo, special assistant to Foxconn founder and CEO Terry Gou. Woo said Foxconn looks forward to partnering with additional Wisconsin companies as it builds toward creating 13,000 jobs on its Wisconsin Valley campus...
...more

Ken Notes: This is great news, we need to make sure the Wisconsin presence is more than just an office. I know several of the companies and they are strong players in the development and construction markets.
---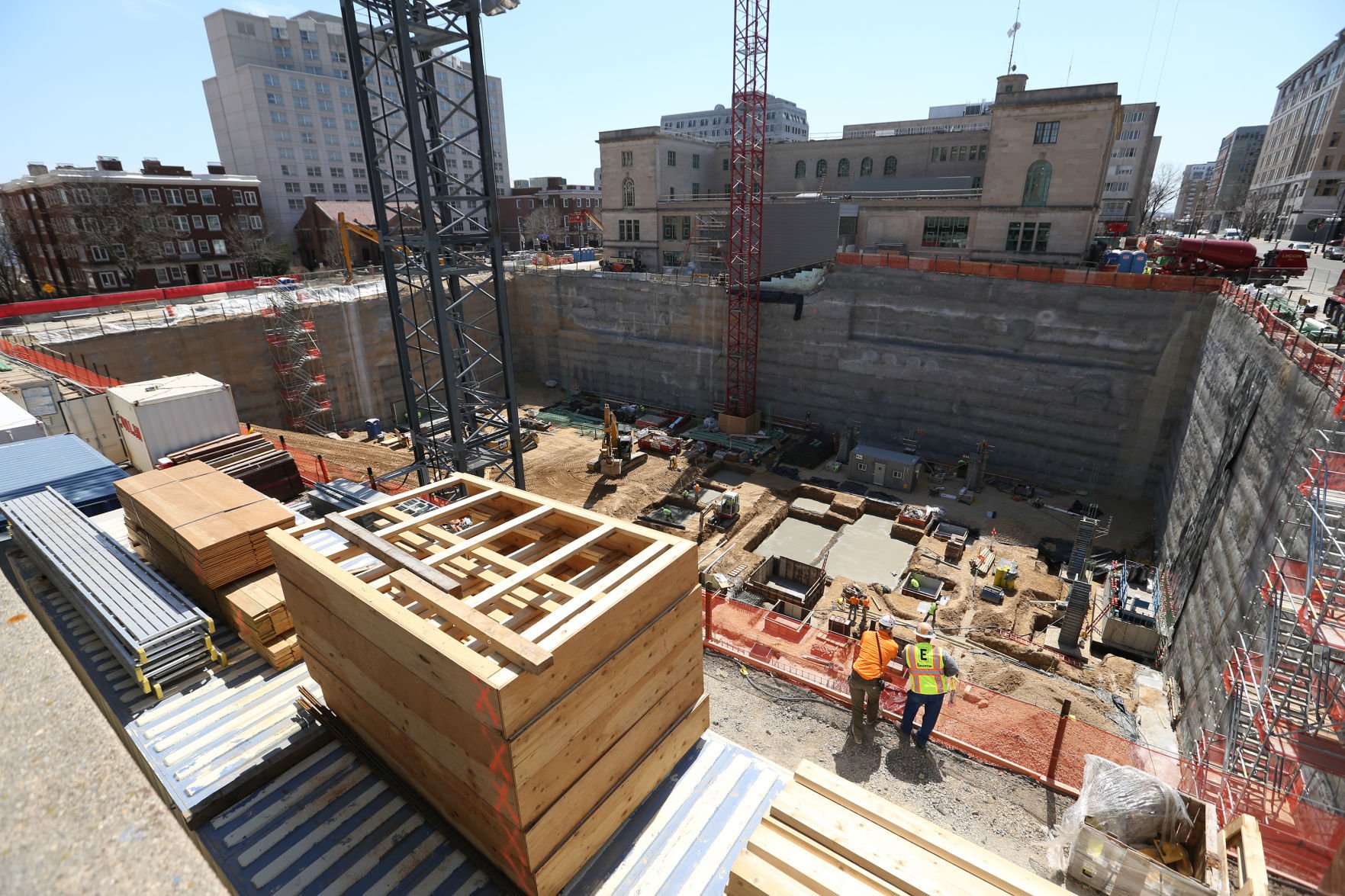 Members of Madison's Finance Committee reluctantly approved a solution to a financial snag in the major Judge Doyle Square development project that would cost the city an additional $11 million to keep the $186 million plan moving forward.
The public-private partnership with Chicago-based Beitler Real Estate will bring a hotel, apartments, retail and commercial space, a bicycle center and parking on the two blocks that now hold the Madison Municipal Building and Government East parking garage.
...more
---

Findorff, builders of Wisconsin`s finest projects...and ...A sponsor of Wisconsin Development News
---
MADISON - The state won`t provide any new taxpayer subsidies to lure a key glass supplier to Foxconn to locate in southeastern Wisconsin, the state`s top jobs official said Tuesday.
In an interview, the head of the Wisconsin Economic Development Corp. said state taxpayers have maxed out on their contribution to the Foxconn project, including related businesses such as Corning Inc., which could bring hundreds of additional jobs to Racine County...
...more
Ken Notes: This is why we should have created a package available to any new development coming to Wisconsin when we brought in Foxconn. Now surrounding states may be able to attract new developments for pennies on the dollar.
Glass by the way will be huge in the future of new tech. Think about your cell phone in a 60inch format. This is the future of TV and screens of the future and Foxconn plans to build the.
Here is a package I think we could offer any new project:



A ten year 2K per year tax credit for new hires. (20K per employee).


10% Local TIF financing via property tax credits.


Incentives for apprenticeships and training programs working with UW and Tech System.


An ombudsman to guide the project through environmental and other permitting processes.
---
Wisconsin ranks among the top four U.S. states for its efforts to make state financial data readily accessible to taxpayers, according to a recently released national study. Some observers see plenty of room for improvement.
Wisconsin received an "A" grade in an analysis titled "Following the Money 2018," which was published last month by the U.S. Public Interest Research Group Education Fund. The state was singled out for providing helpful graphs and charts, customizable search functions and other useful tools on its state spending portal, OpenBook.wi.gov.
...more

Ken Notes: We do a nice job here, I wish that the legislature read these reports and took more accountability for the past successes and failures. We ignore the past and often fund politically motivated projects and then forget about them. Kestrel Aircraft Company comes to mind, if we had simply tied our incentive package to a pay as you go development agreement and future tax credits we would not be trying to now squeeze blood from a turnip.
---
Hey Midwestern millennials, Wisconsin wants you. To move to Wisconsin.
Last month, Wisconsin Gov. Scott Walker signed a bill approving $6.8 million for efforts to attract workers, including an ad campaign that will highlight the perks of Wisconsin life in the hopes of attracting millennials from other Midwestern states.
The Badger State's hoping to keep its economy chugging along by recruiting young people to settle there, as it faces low unemployment and an aging workforce.
...more

Ken Notes: We should also be working on keeping our own!
---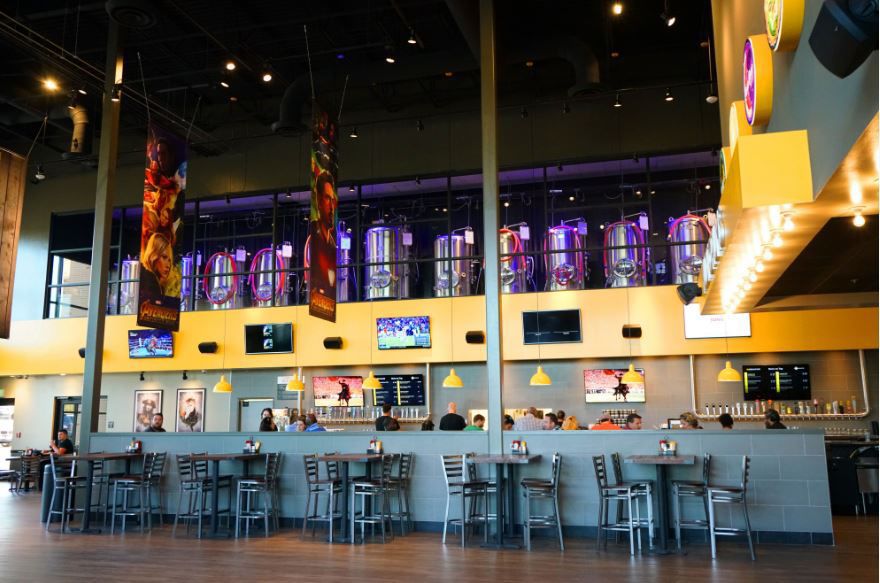 Flix Brewhouse will amp up a trip to the movies by offering restaurant and brewery fare when it opens in the former Steinhafels Furniture space in East Towne Mall this summer.
Flix Brewhouse is an American cinema brewery and the first of its kind, said Matt Silvers, vice president of real estate and brand development for the company. The nine-auditorium theater offers the option to eat a meal while watching a movie and ordering beer made on site....
...more

Notes:
---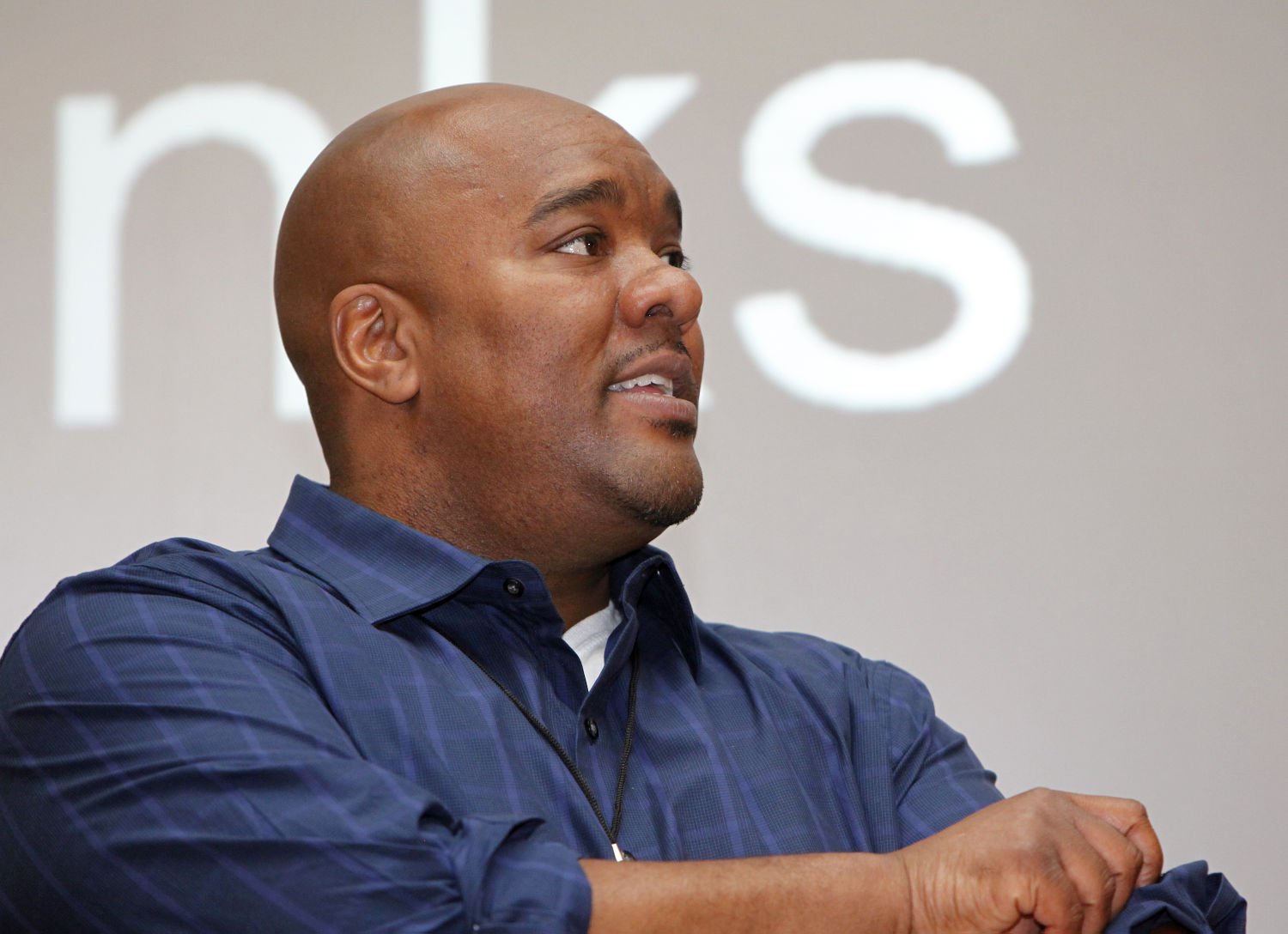 After eight years at the Boys & Girls Club of Dane County, influential President and CEO Michael Johnson is leaving his role to take on his "dream job" as president and CEO of United Way of Greater Cincinnati...
...more

Ken Notes: Cincinnati is getting a great man, good heart, and passion you can build on...
---
...A sponsor of Wisconsin Development News
---
WAUPUN - Waupun Area School District broke ground Tuesday for construction of its new 7,000 square foot Warrior Innovation Center.
The new stand-alone facility — to be located just a step outside the door of the junior/senior high school — will help students stay relevant in the community and the world, said Waupun School Board President Bill Bruins...
...more

Ken Notes: Imagine every high school in Wisconsin having an attached Innovation / Entrepreneurial / Apprenticeship Center. I would love to make this an issue for the November elections...
---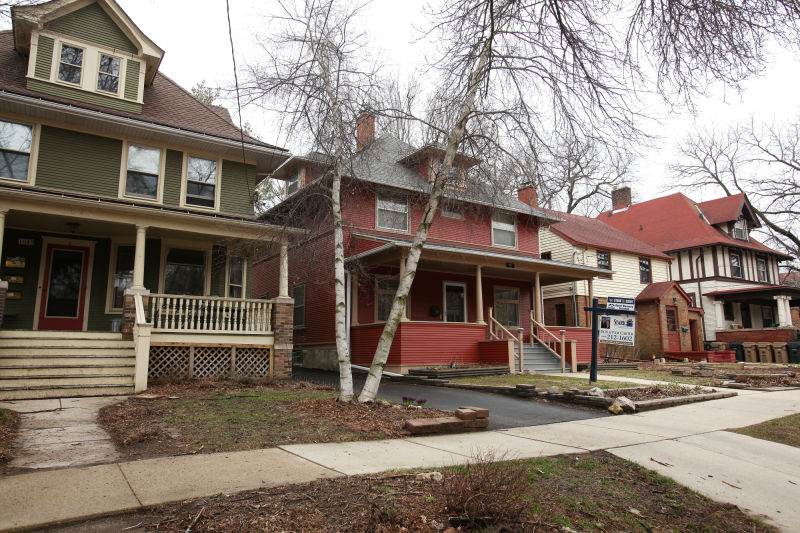 You`re not imagining it: It's insanely hard to buy a house in Madison's real estate market.
This week's top read at captimes.com dove into the frantic sellers` market. Liz Lauer, a real estate broker with 20 years experience in Madison, said it's the strongest sellers` market she's ever seen, including the pre-recession housing boom.
"In 2004, 2005, I never had 18 offers on one house," she said....
...more

Ken Notes: What goes around...
---
Critics Argue Redevelopment Plan Could Trample Property Rights
A development committee in Racine County has passed a land use plan to help make way for the Foxconn Technology Group manufacturing facility being built there.
The Community Development Authority in the Village of Mount Pleasant has given its okay to a proposal covering about 2900 acres. The plan would help the village use powers of eminent domain to obtain property from several residents who still own land Foxconn wants for its huge proposed complex...
...more

Ken Notes: I remember these issues in downtown Neenah, they are not easy. Here is a recommendation for every community in the state. First review and update you comprehensive plans. Second meet with property owners now before a project is on the table and discuss what may happen, the process, and how you plant to act. Finally be fair and if you can acquire land even if a project is not eminent do so it is a good investment and will pay off in the future. Also use your Extraterritorial Plat Review process to control development on land you see in your industrial future.

Remember when a project is on the table the property owner can make life difficult and lawyers are standing in line to "help" them.

One more note, this is the best case I know of for working multijurisdictionally now to create potential sites for development. I always thought shared revenue earmarked for this would be a good idea.
---
When a friend moved to Arizona recently, she was determined to get to a few Wisconsin places before she left the state.
One of those was House on the Rock — the museum to the eclectic mind of architect Alex Jordan. For a friend who has a healthy fear of the paranormal, it was an interesting choice.
Maybe it`s because I grew up in Wisconsin and had taken my share of school field trips to the bizarre home, but I was amused that she considered a visit essential before she left Wisconsin.
It did get me thinking, though, about other must-visit places in the Badger state — a bucket list of sorts, or quintessential places every Wisconsinite should experience...
Lambeau Field... Door County... Taliesin... House on the Roc...k Elroy-Sparta State Trail... Ishnala Supper... Club Duck ride in the Wisconsin Dells... Milwaukee breweries... New Glarus Brewing Co... Green County cheese... Wisconsin River paddling and camping... Apostle Islands National Lakeshore... Ice Age Trail... Cranberry country... Holy Hill... Waaswaaganing Indian Bowl Living Arts and Culture Center... The Northwoods...
Great River Road... American Players Theatre...
...more

Ken Notes: May not be development - but a great list - Share thisDevil`s Lake State Park one!
---
Many Photos and a good time was had by all!!
...more
---
SCS - At the forefront of sustainable environmental solutions for over 40 years and ...A sponsor of Wisconsin Development News
---
KENOSHA -- Leaders in Kenosha are on the hunt for millionaire investors.

They are off to a great start $50 million has already been promised for redevelopment in the past year.
The Wisconsin Economic Development Corporation just recognized the downtown retail strategy team and Facade Grant program for having the best business recruitment and retention initiative.
It is still full steam ahead, where they already demolished four city-owned buildings this year to attract new developers.
A $26 million boutique hotel in development downtown is another springboard Kenosha leaders are using to attract new investment....
...more

Ken Notes: I too am on the hunt for millionaire investors, I have some outstanding invoices that suggest there may be new space in Wisconsin Development News for sponsors. I am a very poor marketer of advertising so if you are interested call or text me at 608.334.2174... The cost is is $50.00 per week or 2K per year... 12K distribution weekly.
---
City eyes Voit property for park, major project
For 40 years, Ald. David Ahrens has often heard rumors about the Voit family's 68-acre property on the eastern edge of Madison.
Those rumors have turned out to be just that. Until now.
"There's always been talk that 'Voit is selling, Voit is selling,'" Ahrens says. "But this is real this time."
There's no developer or buyer yet, but city officials are contemplating what could be done with the farm and several nearby properties, which are either up for sale or are unused.
...more
---
KENOSHA, Wis. (AP) — Foxconn Technology Group and Wisconsin universities are announcing a competition aimed at encouraging higher-education institutions to find ways to design "smart cities" that incorporate new technologies into everyday life.
Details of the competition are being announced Thursday in Kenosha at the University of Wisconsin-Parkside campus. The Journal Sentinel reports that Foxconn has previously expressed interest in encouraging initiatives that can use ultra-high-definition display panels, such as self-driving cars. The $10 billion manufacturing facility the Taiwan-based company is building in southeast Wisconsin will make those display panels...
...more

Ken Notes: This is a great idea and Wisconsin could become a leader in Smart City and Smart Home technology. With Alexa and Google Home just now scratching the surface and 5G on the horizon, the future is huge and the UW System and Wisconsin Tech Systems could lead the way. Wouldn`t it be nice if companies came to Wisconsin for our brilliance rather than our handouts.
---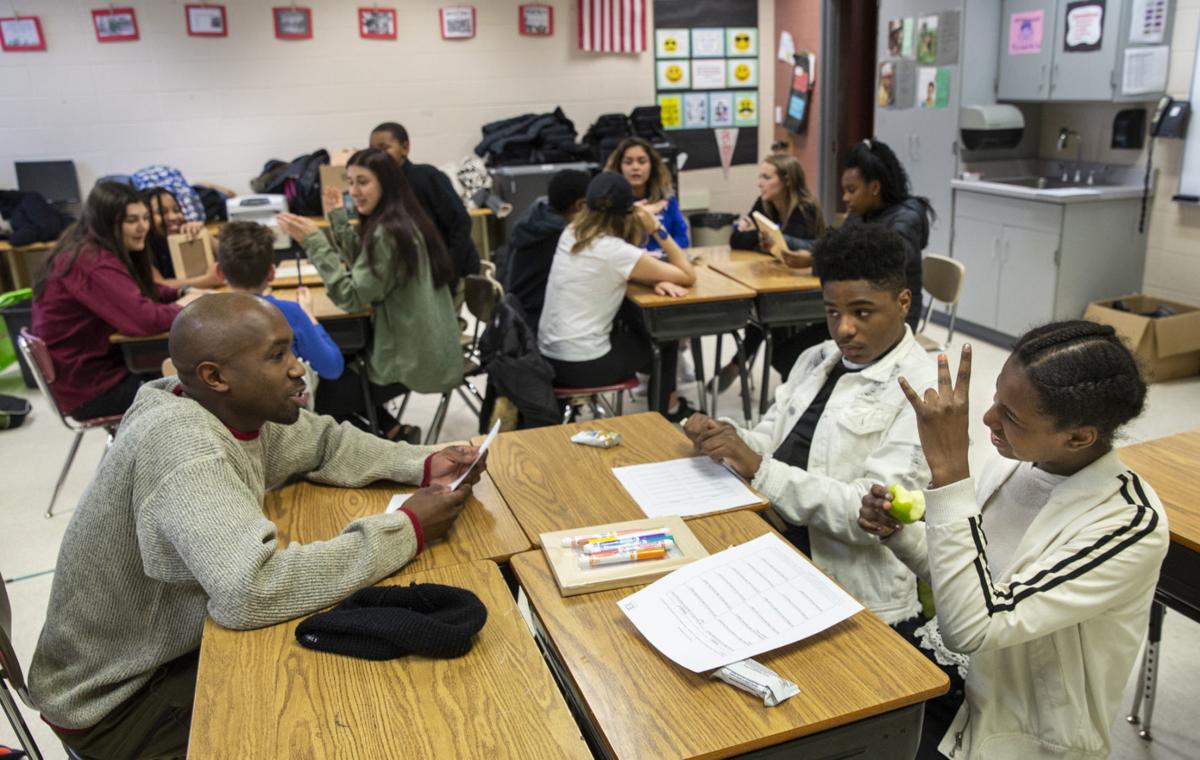 Eye to Eye, a national organization run by and for people with learning and attention issues, is based on the power of spending time with others like you.
The UW-Madison chapter, which is the largest in the country, was started in 2014 when members began working with Wright Middle School students. Last school year, members started working with Hamilton Middle School students....
...more

Ken Notes: Thumbs up!!!
---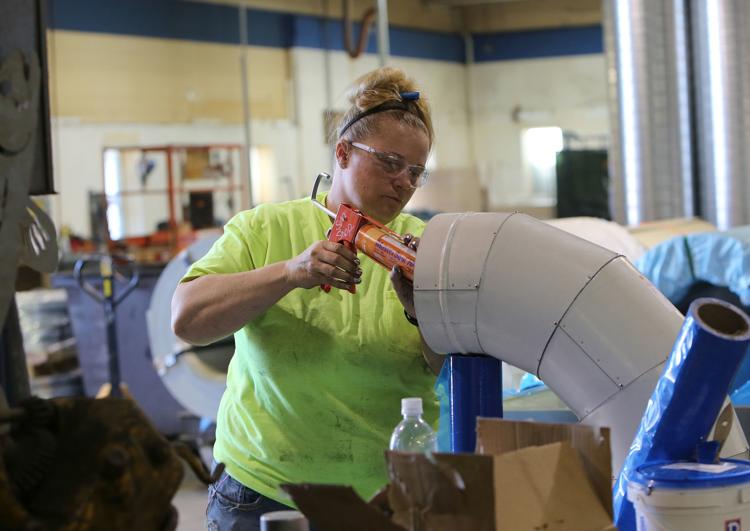 Sandy Thistle never considered becoming a carpenter before two of her friends started pursuing careers in the skilled trades.
"Lots of people, not just women, still don't know of this as a serious option," Thistle said. "There are still stereotypes about who does this work and what this work is."
Thistle pursued commercial construction, including a stint at the University of Wisconsin-Madison's carpenter shop...
...more
---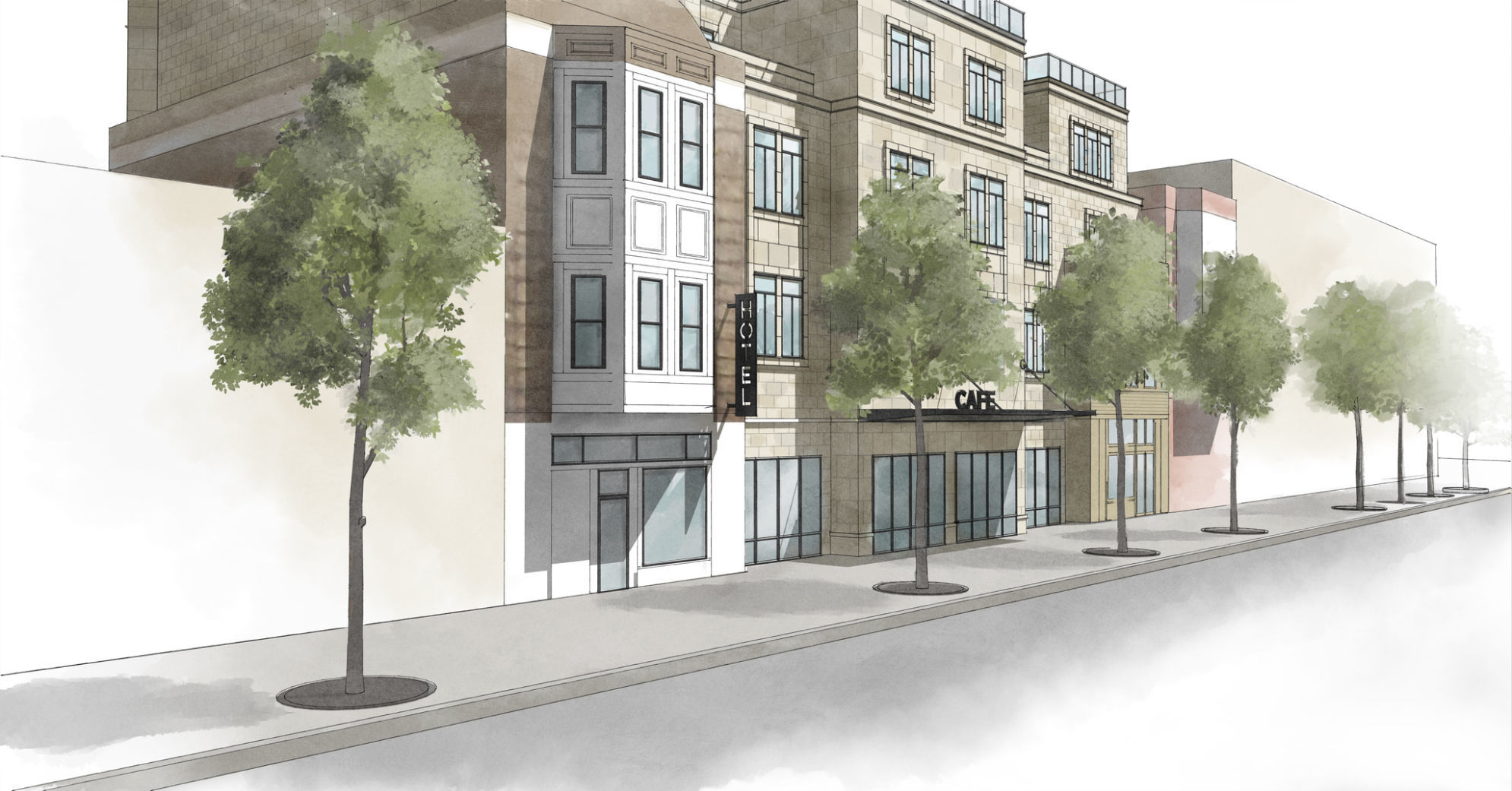 In reviewing updated designs for a boutique hotel proposed for State Street, Madison city staff has found the North Carroll Street frontage is still problematic and now believes the State Street frontage may also have an adverse effect on a nearby landmark.
The project, slated for the 100 block of State Street, will appear before the city Landmarks Commission on Monday, May 14, 5 p.m. in the City-County building at 210 Martin Luther King, Jr. Blvd. The commission is taking a second look because designs have significantly changed since it was originally approved in October, as the project has expanded its footprint....
...more
---
"Founded in 1976 by George and Candy Gialamas, The Gialamas Company specializes in Class A Commercial Real Estate. Old Sauk Trails Park, is one of the most prestigious business parks in Wisconsin; containing numerous office buildings supplemented by restaurants, hotels, financial institutions, a childcare facility and a walking/jogging trail system....
...more
...A sponsor of Wisconsin Development News
---
City re-issues two-year-old RFP
The city of Milwaukee has amended and re-issued its two-year-old request for proposal to develop a 2-acre parcel at Fourth Street and Wisconsin Avenue downtown to remove the Wisconsin Center District, at its request, as a partner.
The original proposal, issued in June 2016, specified that new meeting and hospitality spaces on the 4th and Wisconsin would be booked, managed and catered by the Wisconsin Center District, which owns and operates the adjacent Convention Center. Marcus Hotels & Resorts and Milwaukee-based hotel development firm Jackson Street Holdings LLC both submitted proposals to develop the site assuming this would happen.
Both proposals have been in limbo while the district mulls expanding its convention center....
See Also:

...more

Ken Notes: I love the RFP process and will be happy to promote yours...
---
This week's 70-degree temperatures have brought many Wisconsin residents out of hibernation, and they're now flocking to bicycle trails, restaurant patios, and other favorite springtime spots. With 2018 now one-third complete, take a few minutes to catch up on news from Wisconsin's innovation community with these recent headlines:
...—UW-Madison's news service profiled NovoMoto, a startup based in the city that sells packages of solar panels, lamps, batteries, and other equipment to villages in the Democratic Republic of the Congo. The company is nearing its 100th successful installation of its lighting systems in the country, the university said...
...—The Wisconsin Alumni Research Foundation, which manages patents and the licensing of intellectual property for the University of Wisconsin-Madison, struck a licensing agreement with Revive Therapeutics (OTCMKTS: RVVTF), the Toronto, Canada-based company said. Revive said its agreement with the foundation involves cannabinoid delivery technology...
...more

Ken Notes: More great stories at the link...
---
MADISON, WI (WRN) - As Wisconsin continues to see historically low unemployment rates, employers are looking to the state to help find workers to fill vacancies.
Department of Workforce Development deputy secretary Christopher Hagerup says Wisconsin needs to look outside the box to find workers to fill vacant jobs.
"That creates an opportunity for us and for employers in the state to think differently about employees."
...more
---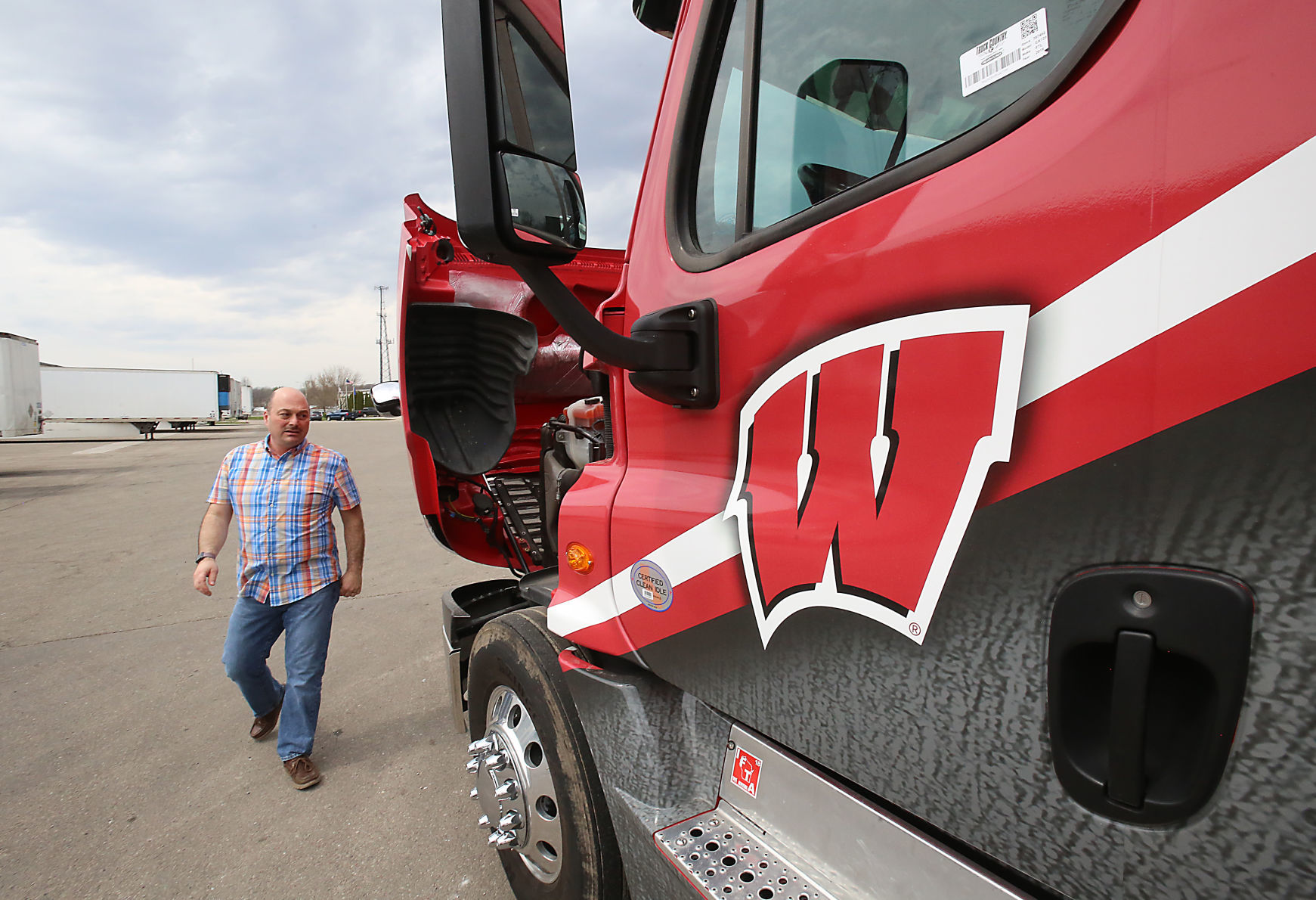 Columbus resident Tony Lieggi ended up in Wisconsin because of the shape of a truck.
Growing up in Philadelphia, Lieggi was encouraged to learn a trade. An infomercial for a local trucking school in the middle of the night sparked his interest. One day during a recruitment fair at his trucking school, Amherst-based H.O. Wolding trucking company was on site. Their trucks had a distinctive pointed, aerodynamic shape on the top of the cab...
...more
---
Landscape Architecture, Planning, Architecture, Engineering...

...more
...A sponsor of Wisconsin Development News
---
Startup companies developing products that range from a saliva-based fertility test to a smartphone app that lets you securely send photos to your doctor are getting set to bid farewell to their current office buildings and move into a new hub for entrepreneurs in Madison, WI.
On Monday, StartingBlock Madison, a 50,000-square-foot center for startups, investors, and other innovators that plans to open its doors in June, shared the names of organizations it has signed as tenants....
...more
---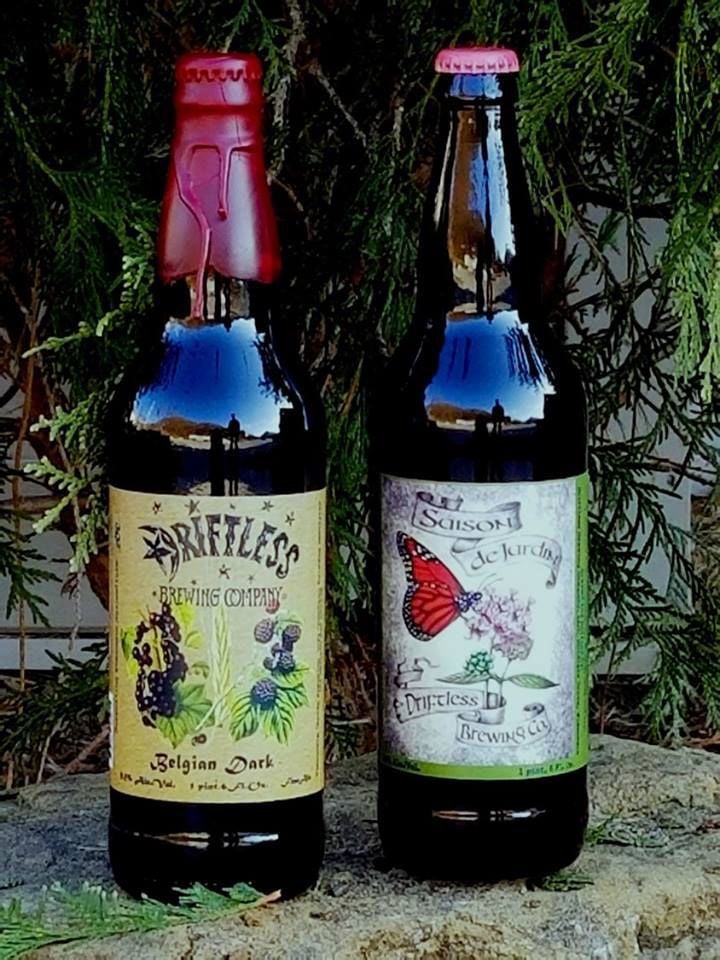 One of the state`s smallest breweries is undergoing a major expansion and in the process transforming a former grocery store in a small southwestern Wisconsin village.
The Wisconsin Economic Development Corporation has awarded a grant of $125,000 to the village of of Soldiers Grove to assist Driftless Brewing Co. with a $1.1 million expansion...
...more

Ken Notes: Imagine every community is Wisconsin having their own little brewery and a state marketing association (like the Milk Marketing Board) to sell their product to the world. It makes me want to pull out my hair to think that Bud Light sells over 6 billion dollars worth of product a year. It is made from rice, RICE, that is NOT Beer...
---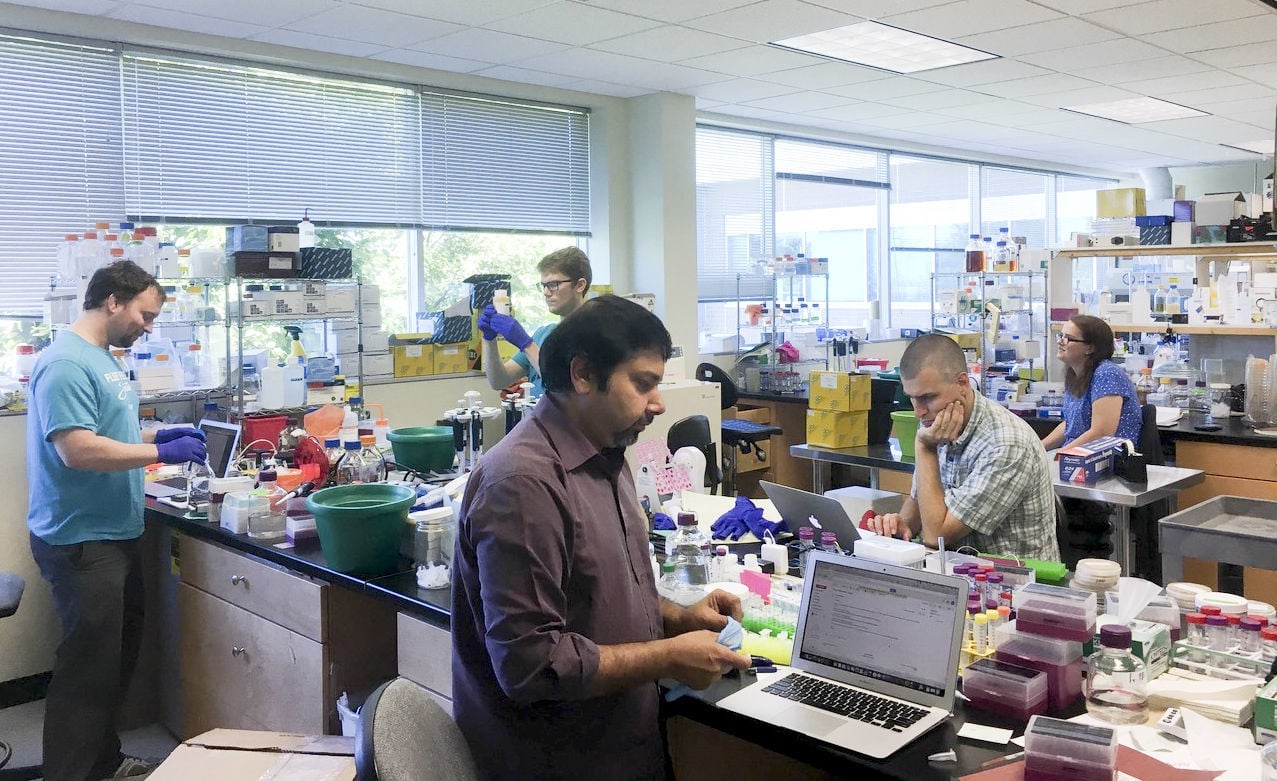 Invenra, a Madison company working on drugs to fight cancer, is teaming up with Exelixis, a California cancer drug company, in a deal that could bring Invenra as much as $325 million — or more — if the collaboration develops a next-generation drug that makes it through research, testing and all the way to the market...
...more

Ken Notes: this is why we need more wet lab space in Madison...
---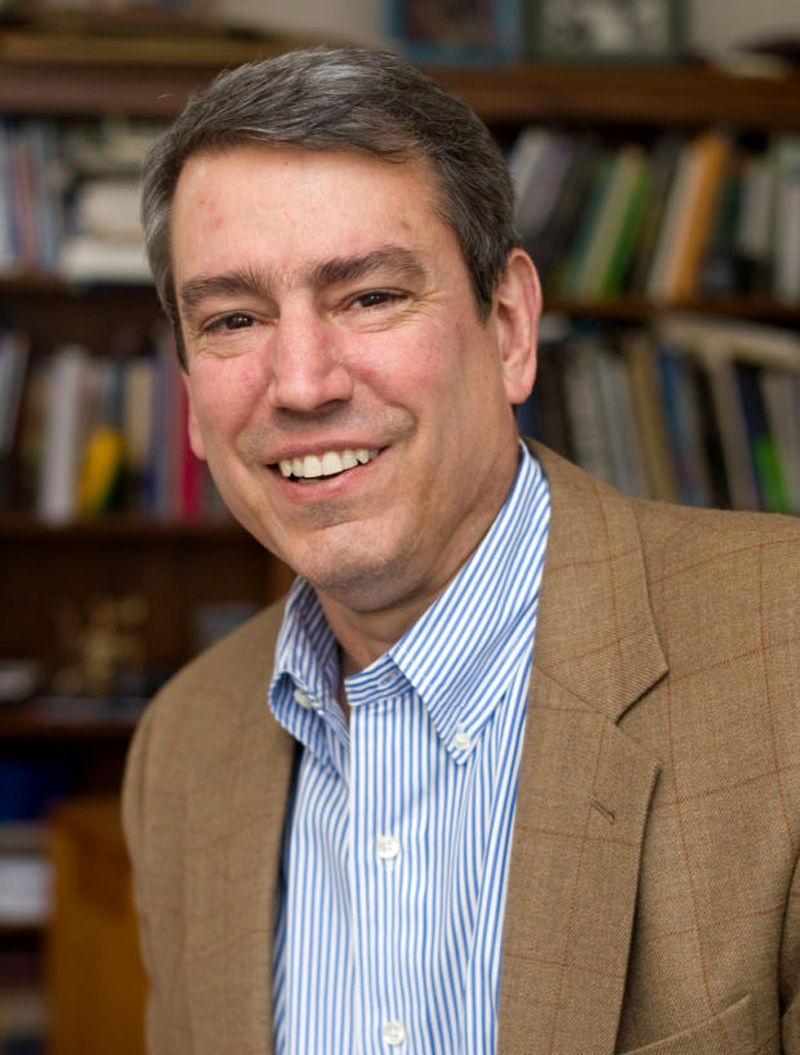 MADISON, Wis. – Even before the Foxconn Technology Group begins moving dirt for the construction of its mammoth Racine County plant, the company is sinking deeper roots into Wisconsin's economic development soil.

The company announced 28 subcontractors and suppliers for the town of Mount Pleasant project May 7, and all but one of those companies is based in Wisconsin. The only non-Wisconsin firm is a trucking company in Rockford, Ill., just across the border...
...more

Ken Notes: This is good, and sort of a -- you get what you pay for situation. "At more than $200,000 in state taxpayer money per job" we are getting some rewards. That is good. I just wonder what we would get if we offered all businesses -- say 20K per job and a 10% assistance program in agreed upon property tax value... Just a thought...
---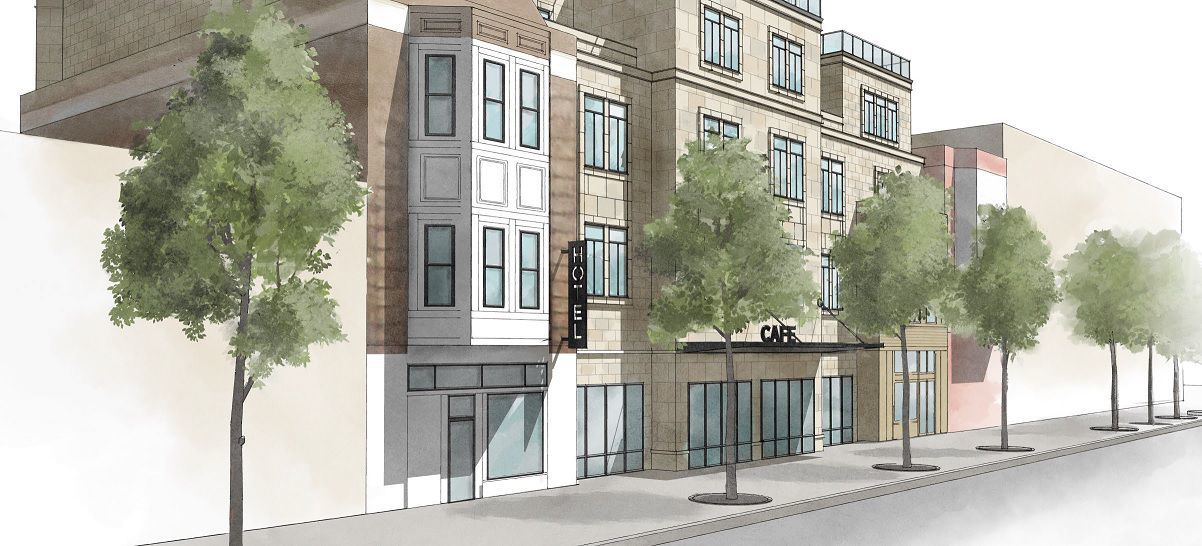 The developers of a proposed boutique hotel on Madison's State Street are revising their plans after acquiring two additional buildings on the pedestrian mall.
With the acquisition of a two-story building at 124 State St. and a four-story building at 126 State St., the developers now own four buildings along the popular pedestrian destination, said Eric Nordeen, co-founder of the project's lead developer, Ascendant Holdings Real Estate, of Madison and Milwaukee...
...more
---
Miron's comprehensive range of construction services are designed to meet the unique and diversified needs of our clients. Contact Us.
...more
...A sponsor of Wisconsin Development News
---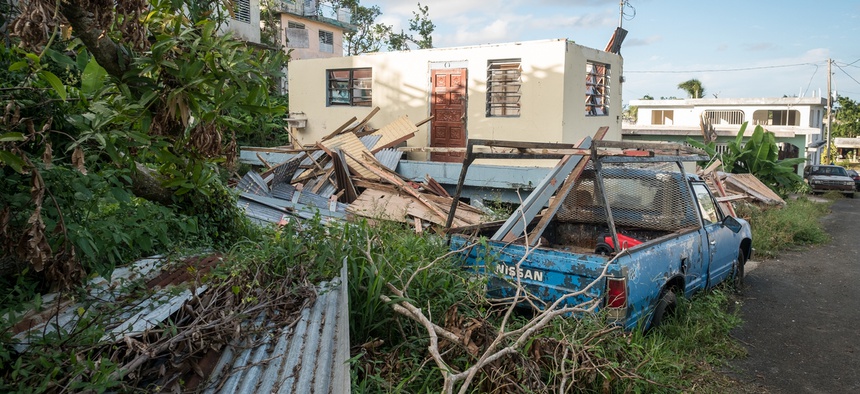 "While the tens of millions of dollars are not there to do anything of any great size, there is the potential to start small and build an economy around local residents," Madison Mayor Paul Soglin told Route Fifty.
A Wisconsin mayor flew to Puerto Rico last weekend to help local officials rebuild in the wake of Hurricane Maria, part of a nationwide initiative pairing island leaders with their counterparts from the mainland who have experience with disaster recovery.
The trip was less about helping the island physically rebuild and more about addressing problems that existed before the hurricane, according to Madison Mayor Paul Soglin...
...more

Ken Notes: What I hope we learn is that we could easily house EVERY homeless person in the state by stick building tiny to small homes for under 10K each. EVERY neighborhood should have a five to ten unit community with strict design standards and property maintenance mandates...
---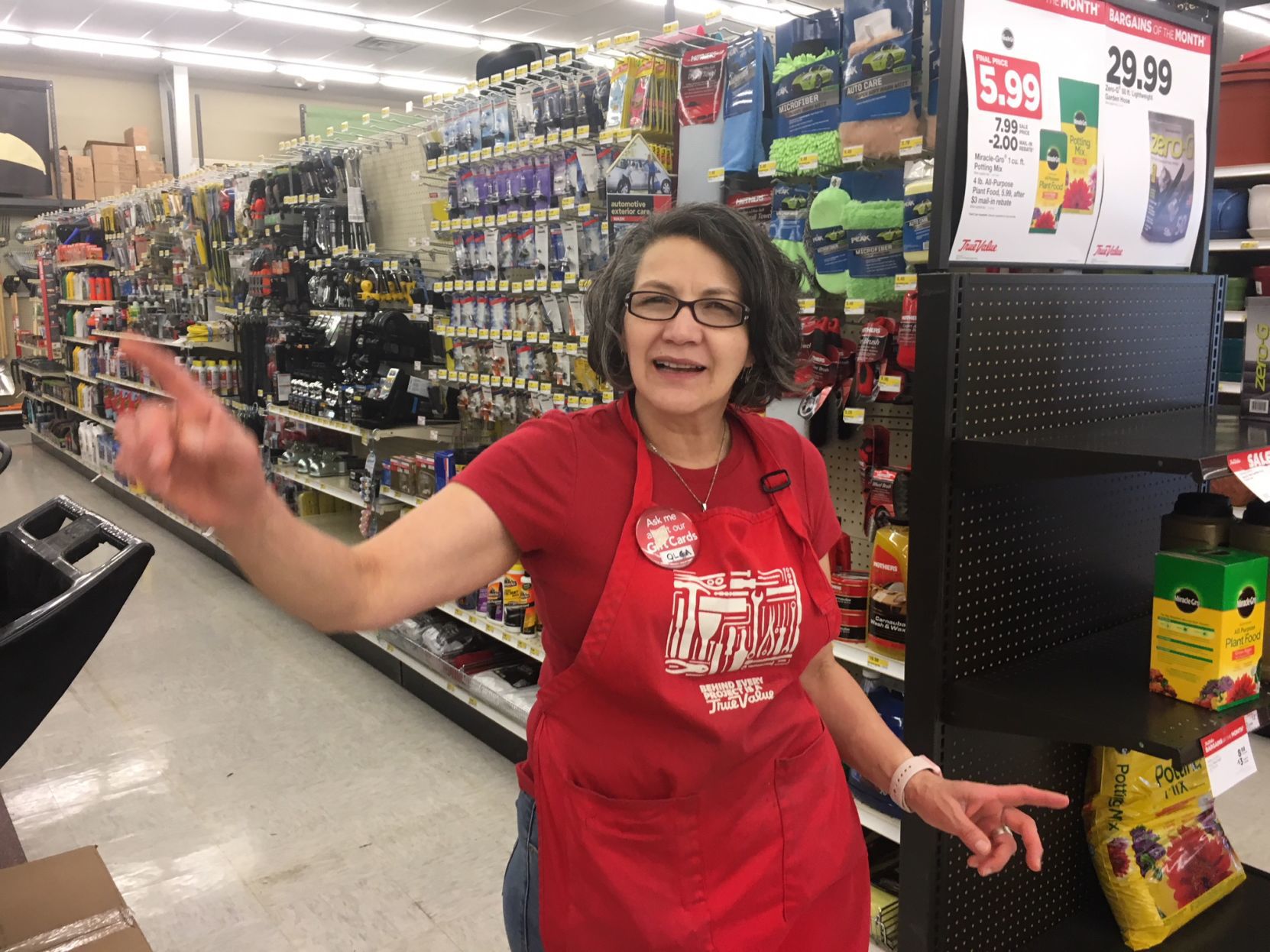 A failed development in downtown Verona has resulted in the return of a hardware store and a proposed renovation of a large but vacant retail space.
Dorn True Value Hardware opened a 12,000-square-foot store May 1 in space that had been home to an Ace Hardware store. Next door, the former World of Variety store may be converted to three separate commercial spaces...
...more

Ken Notes: Downtown Verona and the Verona Ave. corridor are a potential mecca for quality development.
---
SARATOGA - One central Wisconsin developer is becoming a favorite for inexpensive, luxurious lakefront property — at least for some cable TV producers.
The HGTV show "Lakefront Bargain Hunt" visited central Wisconsin in 2016 to feature a Castle Rock Lake development created by Brad Pavloski and his brother, Pat. The TV crew returned last year to film at the brothers` Nepco Lake development in Saratoga, and that episode will air Sunday evening. The Pavloski brothers buy large tracts of land on the lakefronts and bring builders in to build the homes...
..."Lakefront Bargain Hunt" is a show on HGTV that helps people find waterfront homes on a budget. A crew from the show was in Saratoga and the surrounding communities around Labor Day last year to shoot the second episode with Brad Pavloski...

...more

Ken Notes: May i point out that just a few years ago you could have gotten far more that a bargain on these properties....
---

As an affiliate of McMahon Associates, Inc., IPR provides Public/Private Partnership (P3) opportunities for a vast array of projects in small to medium-sized communities, as well as offering Municipal Administrator Services to local governments on an as-needed basis... and... A sponsor of Wisconsin Development News
---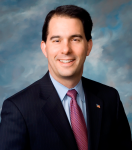 Governor Scott Walker, WEDC Secretary Mark Hogan, UW System President Ray Cross and other key leaders to award grants during statewide tour on "Fab Lab Day"
MADISON – Governor Scott Walker and the Wisconsin Economic Development Corporation (WEDC) today announced that 22 school districts throughout the state have been awarded a total of more than $500,000 in grants to establish or expand local fabrication laboratory (Fab Lab) facilities.
"Fab Labs are the latest example of the many investments we have made in education and workforce development to ensure that Wisconsin students have the skills and training they need to compete for the jobs of the 21st century," said Governor Walker, who is attending announcement events in Rhinelander and Ashwaubenon. "Wisconsin's Fab Labs provide students with hands-on experience in areas such as design, engineering, and complex problem-solving – all key skills that will benefit those students regardless of the career path they choose after high school."...
See Also:
...more

Ken Notes: Cool!

---
WISCONSIN RAPIDS, WI (WSAU) -- Business leaders in Wisconsin Rapids will be spotlighting how they are working to diversify the town's economy as part of a summit on Thursday.
The Transitioning our Economy event begins at 7:30 at the Hotel Mead with panel discussions on workforce development and innovation. Rick Bakovka with the Regional Economic Growth Initiative says they are hoping to change some of the dialog around the community and region. "Central Wisconsin has suffered a huge blow to its economy over the last 15 years or so due to losses in the paper industry. In that time the public awareness or knowledge of the things that local leaders are doing to try to grow the economy haven't always been as good as they could be." He adds that a recent survey showed a lack of transparency from local leaders was one of the top complaints among residents...
...more
---
MADISON, WI. May 14, 2018 – Foxconn's historic investment in Racine County and Kwik Trip's major expansion in La Crosse have received national recognition for economic development success in Trade & Industry Development magazine's 13th annual CiCi Awards.
The magazine editors at the national trade publication evaluated several hundred announcements from across the U.S. before selecting the 30 winners of its 2017 Corporate Investment & Community Impact Awards...
...Kwik Trip was also recognized for its plans to undertake a $300 million capital investment project in La Crosse that will enable the growing company to meet its capacity needs for the foreseeable future. Kwik Trip currently owns and operates 600 retail convenience stores in Wisconsin, Minnesota and Iowa....
...more

Ken Notes: May I point out that Kwik Trip is a Wisconsin gem, and often provides communities with services unmet by other facilities...
---
Stay up to date by reading our
MadREP Report,
a bi-monthly newsletter that features regional economic development news, events and opportunities.

Find older issues here.

...more
---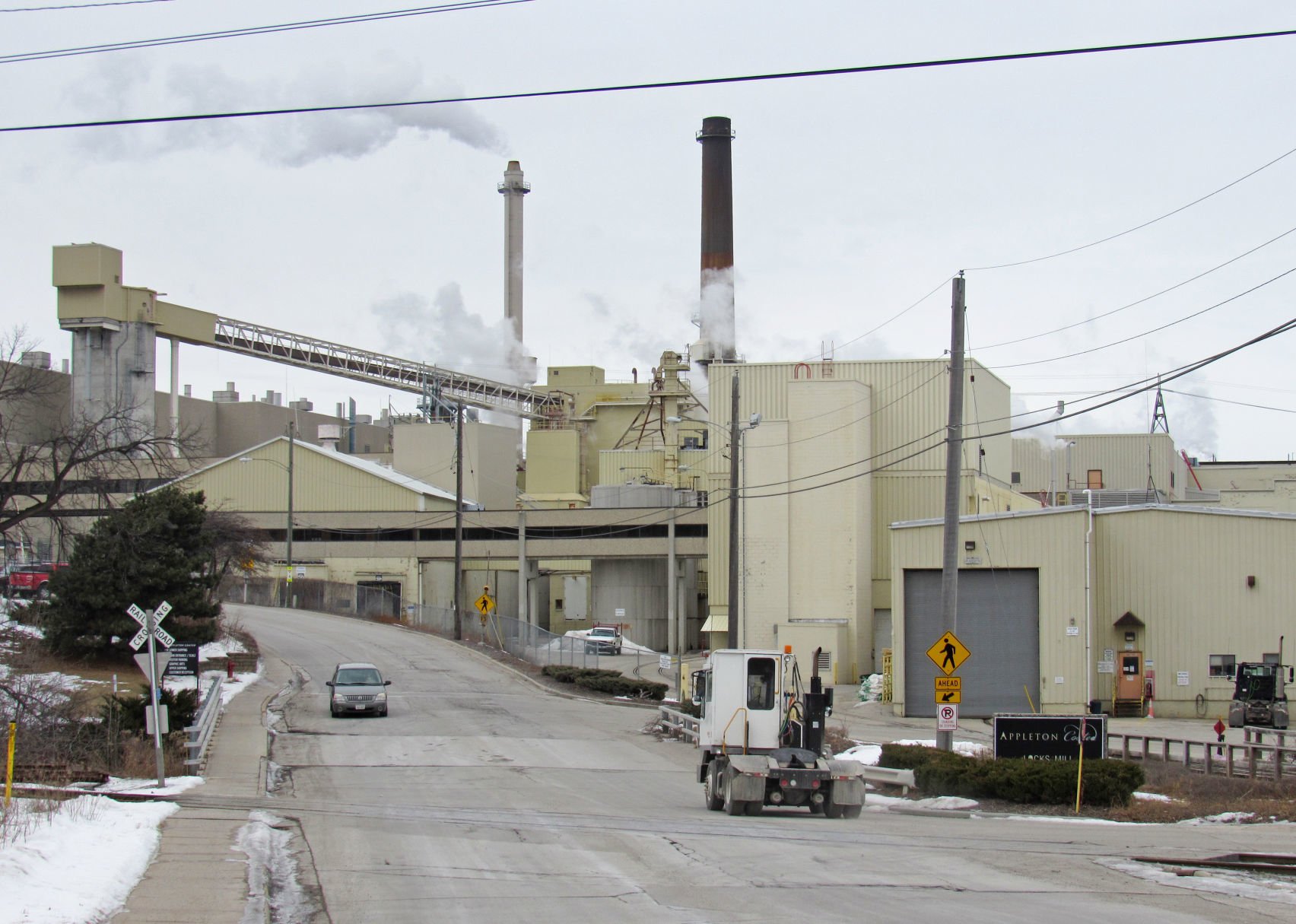 Wisconsin is a manufacturing state and has been the No. 1 paper-producing state in the country for more than 50 years.
Most of these mills are located in rural areas. One high-paying job lost affects another five to seven indirect jobs in each of these rural communities.
These mills are thus their economic engines. Job retention is very critical...
...Here are my five basic recommendations:...
...more

Ken Notes: Good ideas but the ship has sailed -- my read is we will use the mills now until the tools wear out the rebuild elsewhere.
---
Carnivore Meat Co., maker of Vital Essentials and Vital Cat brands, received the 2018 Governor's Export Achievement Award at the Annual Wisconsin International Trade Conference held in Milwaukee.
"Wisconsin exports increased by 6.1 percent in 2017 and are off to a strong start again this year due in large part to the efforts of companies like these, which have developed strategies for reaching new international markets," said Governor Scott Walker...
...more
---
| | | | |
| --- | --- | --- | --- |
| Dane County ED | | | |
| | Got Moo-La? | | |
| | | | |
| | | ??? | |
...more
---
Submitted plans for $32 million project this week
WE Energies plans to accelerate its plans for natural gas upgrades to accommodate the Foxconn development in Racine County.
A $140 million natural gas project in planned for the area around Foxconn, WEC Energy Group chairman and chief executive officer Gale Klappa said Tuesday.
"Our natural gas project is another source of reliability to existing customer in southeast Wisconsin," said Amy Jahns, spokeswoman for We Energies. "This project was planned prior to the Foxconn announcement. We recently accelerated our timetable for this project to coordinate with the Wisconsin DOT road work being planned for the area near Foxconn."...
...more

Ken Notes: Interesting... Also note gas prices are moving up so watch for fracking to return with a vengeance... and cheaper natural gas...
---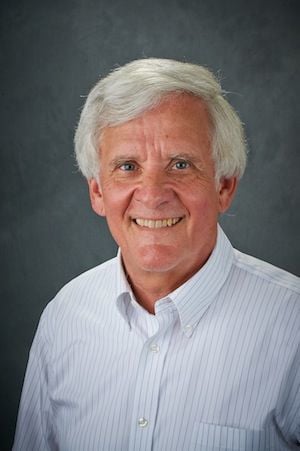 Buried in recent legislation signed by Gov. Scott Walker are limits on the ability of local governments to regulate stormwater runoff.
The governor and Legislature prohibited local ordinances from requiring on-site retention of more than 90 percent of the difference between the pre- and post-development annual runoff from a site. Several municipalities in Dane County now require greater than 90 percent control to prevent increases in downstream flooding and property damage...
...more

Ken Notes: This is a real issue and the state simply does not have the resources or expertise to deal with a municipalities storm water issues. Unless of course the state wants to assume liability for poorly managed runoff, because the lake in Madison could use some help...
---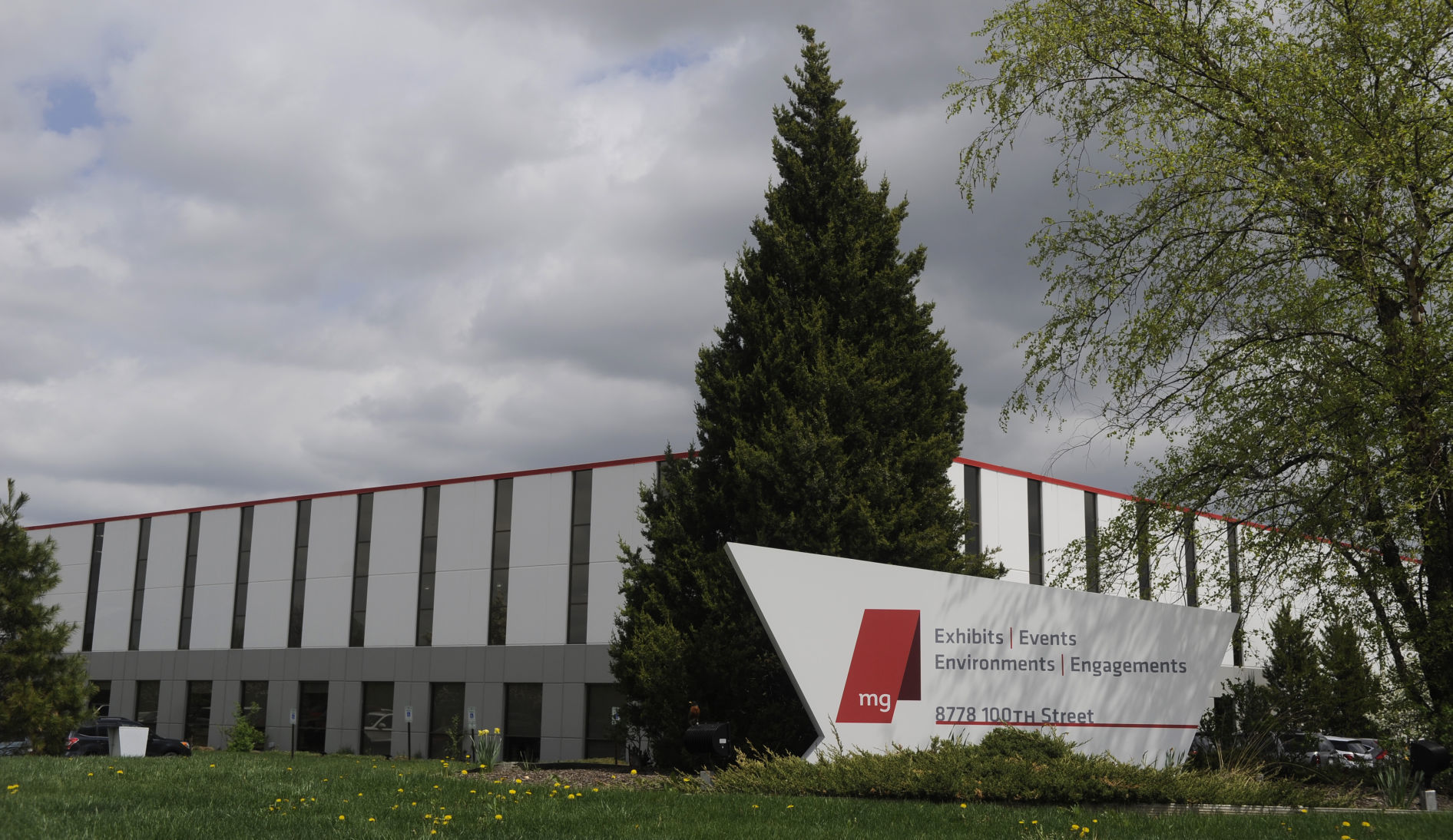 Two days after laying off employees here and at its three other U.S. locations last week, mg, also known as M.G. Design Associates Corp., filed notice with the state that it will close July 9 and terminate the employment of any remaining personnel.
Last Wednesday, the Pleasant Prairie company apparently laid off an estimated 150 employees without proper notice under Wisconsin, California, Nevada, Florida and U.S. mass layoff laws, according to a class-action suit filed on behalf of the laid off workers Friday in federal court...
...more
---

GENERAL CONTRACTING
Residential - Commercial - Retail - Controlled Environments
FIRE / WATER / STORM DAMAGE RESTORATION
DESIGN / BUILD & REMODELING

"Located in the Madison region for over 30 years, Engineered Construction is an industry leader in commercial construction and the restoration of commercial and residential fire and water damage."
See comments from our clients here.
...more
...A sponsor of Wisconsin Development News
---
Enrollment in the Wisconsin Youth Apprenticeship (YA) program reached an all-time high in the 2017-18 school year, and YA ambassadors like Kerrie Marquardt, a Supply Chain Solutions Instructor Fox Valley Technical College (FVTC), are advancing the work-based learning program for the benefit of students and employers alike.
Not only does Marquardt help connect students to local YA programs in her current job as an instructor, she helped drive success of the program as a high school YA student more than 20 years ago...
...more
---
JSD provides complete services in Planning & Development, Civil Engineering, Transportation Engineering, Water Resources, Landscape Architecture, Construction Services, Surveying & Mapping, and Environmental Services. Offices in Madison - Milwaukee - Kenosha - Fox Valley & Wausau.
---
Standing near the Beaver Dam Boston Store last week, its windows plastered with signs touting everything inside — what's left of it, anyway — as 80 percent to 95 percent off the original price, retired schoolteacher Lois Sell was feeling pinched by a shrinking set of shopping choices.
Kohl's is nearby, but it's not her favorite. Downtown Beaver Dam has a boutique, she said, but "it's very exclusive." And she wouldn't think of buying clothes at the local Walmart or Shopko.
Or on Amazon...
...more
---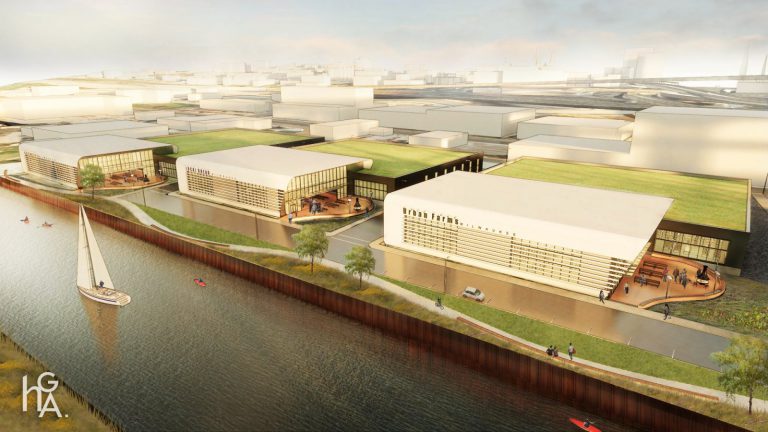 The City announced plans this week to build a new road in the Menomonee Valley in order to bring some 40 acres of property onto the market, 10 of which the city owns.
The land is a group of parcels sitting under the I-94 bridge on the north side of the Menomonee River. And this effort would be a speculative move by the city. The plan would mean putting in the infrastructure upfront to entice private development in the form of retail and manufacturing.
Sean Ryan of the Milwaukee Business Journal quotes Rocky Marcoux, the director of city development, as saying that without the road and connections developers would be loathe to come in. But with them the impact could be big. Corey Zetts, the executive director of the Menomonee Valley Partners, is quoted saying the development of the land could yield up to 800 jobs.
...more
---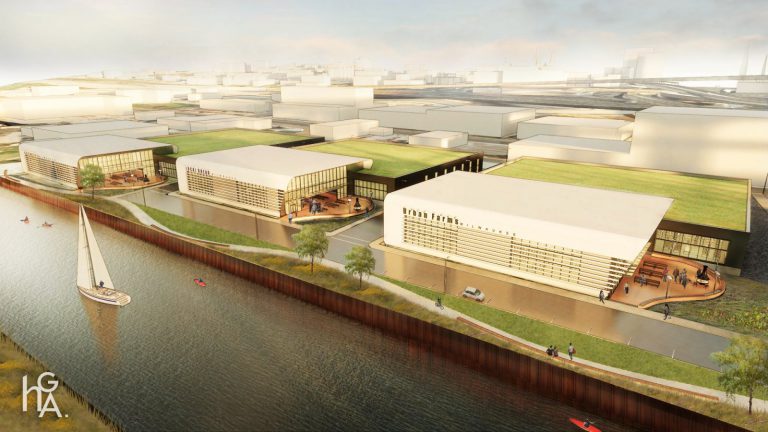 The City announced plans this week to build a new road in the Menomonee Valley in order to bring some 40 acres of property onto the market, 10 of which the city owns.
The land is a group of parcels sitting under the I-94 bridge on the north side of the Menomonee River. And this effort would be a speculative move by the city. The plan would mean putting in the infrastructure upfront to entice private development in the form of retail and manufacturing.
Sean Ryan of the Milwaukee Business Journal quotes Rocky Marcoux, the director of city development, as saying that without the road and connections developers would be loathe to come in. But with them the impact could be big. Corey Zetts, the executive director of the Menomonee Valley Partners, is quoted saying the development of the land could yield up to 800 jobs.
...more
---
Taiwan-Based Company Plans To Break Ground By End Of May
Wisconsin Gov. Scott Walker joined Foxconn and its general contractor Monday in announcing $100 million in contracts for site development in Racine.
Foxconn expects to begin construction soon on a $10 billion flat-screen plant in the Village of Mount Pleasant.
The millions in contracts will go to 28 companies, 27 of which Foxconn says are based in Wisconsin.
...more
---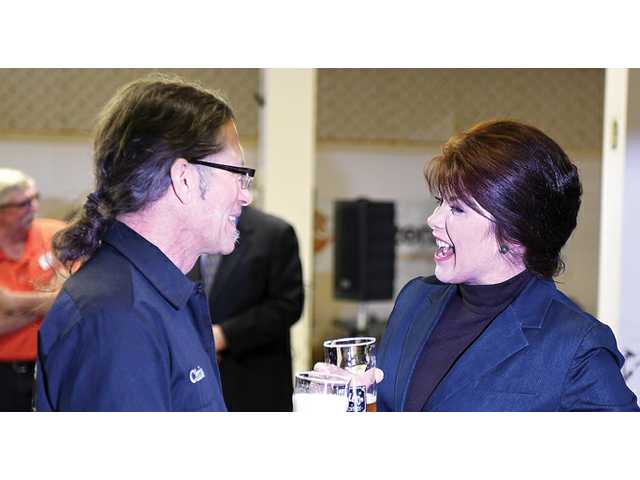 SOLDIERS GROVE - On Tuesday, May 8, the Driftless Brewing Company LLC is launched an expansion project at its brewery in Soldiers Grove to a 15 BBL brewing system and 70 seat taproom. This launch, attended by more than 60 people, was made in conjunction with the WEDC announcing a $125,000 grant to the Village of Soldiers Grove in support of the project.
Driftless Brewing Company, LLC, located in the Solar Village of Soldiers Grove held the ceremony to receive the grant that was presented by Lieutenant Governor Rebecca Klefisch on behalf of the WEDC. Wisconsin State Senator Jennifer Shilling and State Representative Lee Nerison were also on hand for the presentation along with a host of economic development people, investors and other brewery supporters...
...more
---
613 Williamson Street - Suite 210 Madison, WI 53703 - 608.467.1513

We are a team of commercial real estate experts devoted to ensuring commercial tenants receive conflict free, tenant-focused advice. Please Watch our video here.


...more
...A sponsor of Wisconsin Development News
---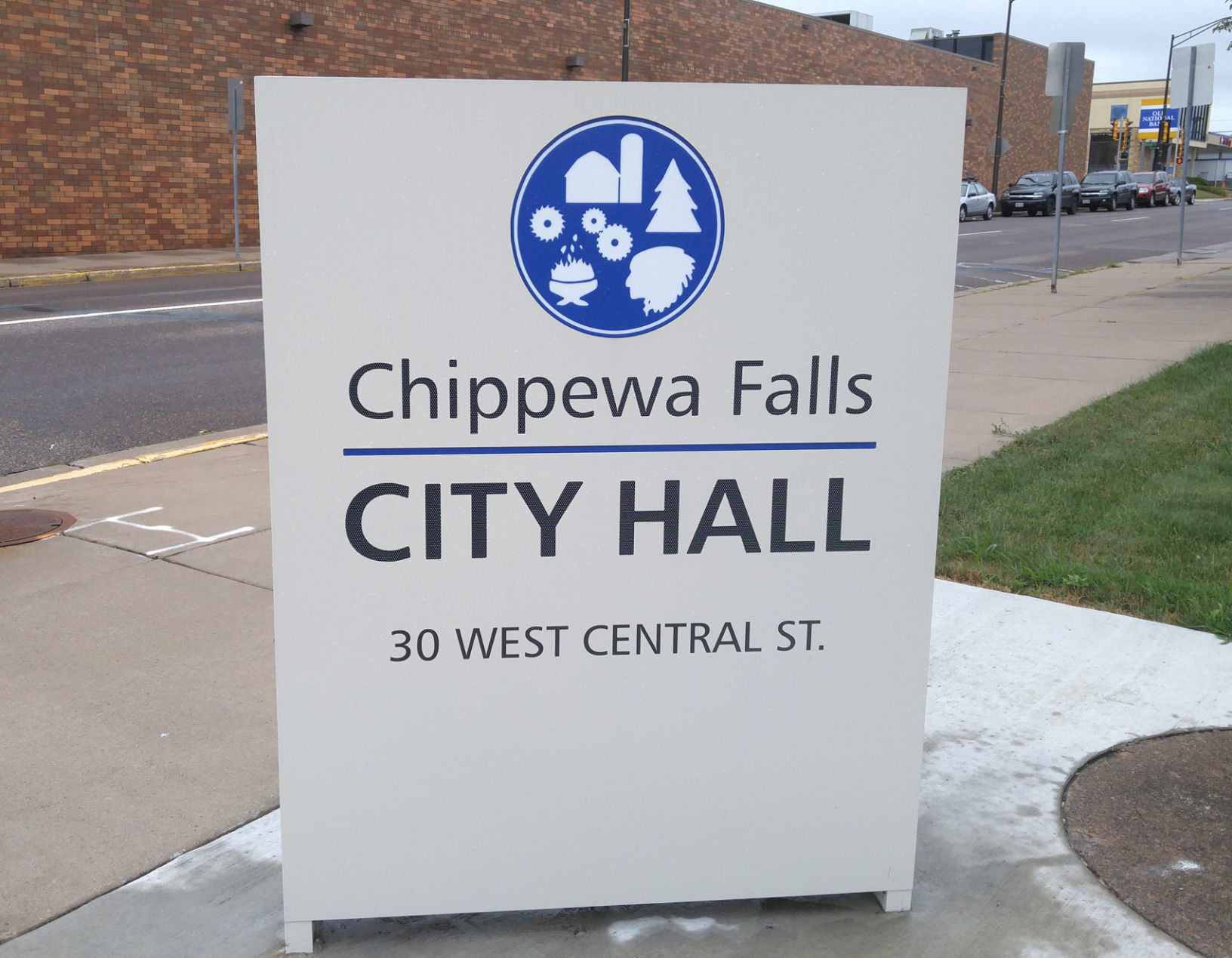 The Chippewa Falls common council's committee on committees recommended to keep all existing appointments the same as they previously were.
The common council approved the appointments unanimously.
Committee members Rob Kiefer, Rob Hoekstra and Chuck Hull decided to keep the appointments as they were due to zero turnover on the common council after the April 3 election. Kiefer, Chuck Hull and Paul Nadreau were all re-elected to their positions on the council in uncontested elections...
...more

Ken Notes: I still hope we can bring all our economic development efforts under one roof...
---
WISCONSIN (WBAY) - Two Northeast Wisconsin companies have been chosen to work on the Foxconn plant.
Panacea Group, LLC is a veteran-owned trucking company in Seymour.
Neenah Foundry Company will provide materials for the plant.
Panacea Group and Neenah Foundry will share $100 million in grants with 26 other companies chosen to work on the $10 billion technology plant going up in Southeast Wisconsin...
...more
---
STEVENS POINT – Skyward received a top state award this week for its connection to young professionals.
NEWaukee and the Wisconsin Economic Development Corp. presented the Stevens Point-based administrative software company with a 2018 Bubbler Award, as one of 10 businesses recognized for their ability to establish a leading workplace culture for millennials.
"Part of the reason why Skyward was able to attract and retain so many people from my generation is that they've identified the core values we look for in a company," said Cullen Schneider, a young professional and solution consultant at Skyward. "A fun, fast-paced, collaborative work environment, flexible work hours, feedback from our managers and countless other values have been incorporated into the culture here at Skyward, and that's part of the reason why we retain so many millennials."
...more
---
MOUNT PLEASANT -- The first construction equipment was delivered to the Foxconn development site Thursday afternoon, April 26, and the project`s first contractors were announced with "Earth moving and site work set to begin shortly," despite the fact that officials don`t yet have all the land they need...
...more
---
A Milwaukee developer has proposed a housing project in the Cannery Redevelopment on the west bank of the Chippewa River in Eau Claire.
Residential housing proposed for Eau Claire's lower west side would foster interaction between neighbors while filling a housing need, the project's developer said Wednesday.
Chris Steinhafel, a staff member of Milwaukee-based developer WiRED Properties, said a proposal to build relatively small, single-family homes clustered around shared green space north of Madison Street near the Chippewa River would add an alternative to larger, suburban-style housing and more-dense apartment dwellings commonly found in downtowns. ..

...more
---
Nearly 31 million acres of farmland were irreversibly lost to development between 1992 and 2012, according to a report being released today by the American Farmland Trust.
Agri-Pulse reports that expanding urban areas accounted for 59 percent of the loss. Low-density residential development, including those large-tract homes on the edge of metropolitan areas, accounted for 41 percent...
...more

Ken Notes: Wisconsin needs a plan for this and a way to share windfall profits with all farmers. As it stands now farmers on the edge of Madison and Milwaukee retire as millionaires and rural farmers can`t retire.
---
We manage your IT-- so you can focus on running your business

Know you need IT but not sure where to start? Let our technical experts designs an IT plan that works for your company. We`re your IT one stop shop.

...A sponsor of Wisconsin Development News
---
WISCONSIN RAPIDS, Wis. (WSAW) Construction has begun along the east river bank in Wisconsin Rapids. City officials said they couldn`t be more excited-- and according to them, the majority of the community is too.

Work for the overall riverbank improvement project primarily focuses on the East River Corridor, from Riverview Expressway to East Grand Avenue. This includes logistical improvements such as riverbank stabilization...
...more

Ken Notes: Imagine all our waterfronts being a public and tourism attraction...
---
WAUSAU - Wausau officials could have a "potential situation" with a housing and commercial development along the east bank of the Wisconsin River, the mayor said Wednesday....
...more

Ken Notes: Have I ever mentioned the importance of a good developers agreement. It should be required by state statue.
---
MADISON – Agriculture, Trade and Consumer Protection Secretary Sheila Harsdorf announced on May 3 that Wisconsin students interested in dairy careers should apply by June 1 for the new Governor's Dairy Scholarships.
The scholarships are available to Wisconsin citizens of any age and at any point in their dairy careers, but they must have already been involved in the dairy industry and must plan to continue in the field of dairying – on farm, or in development or promotion. The funds may be used only for programs that can be completed in two years or less. Four-year bachelor's degree programs cannot be funded...
...more
---
MANITOWOC - Progress Lakeshore held its seventh annual Excellence in Economic Development Awards Breakfast Tuesday at Holiday Inn.
The breakfast recognizes the best economic development projects and the year's most influential leaders. The event was attended by 200 community and business leaders and featured speaker Michelle Schuler, of Microsoft, spoke about "Digital Initiative: Learning locally to accelerate growth."
Schuler is also the manager of TechSpark Wisconsin and is co-founder and president of Women in Technology Wisconsin. She has more than 20 years of strategic business development and entrepreneurial experience and is cited by Progress Lakeshore as "a core member of industry leaders creating collaborative solutions to grow technology in northeast Wisconsin."
...more
---

A new online initiative went live last week that will connect area businesses with what may be their future workforce: local students.
And it will give students a sense of what businesses are in the area and what it would be like to work there. It may even, the creators hope, keep those young workers here in the region to build their lives and careers...
...more
---
New Richmond was recognized for its outstanding downtown revitalization efforts at the 27th Wisconsin Main Street Awards ceremony on Friday, April 27, in Ripon.
New Richmond took top honors in the Connect Community Success Story category at the event, hosted by the Wisconsin Economic Development Corporation (WEDC). The awards ceremony recognized the efforts by Wisconsin Main Street volunteers and staff for their historic preservation and downtown economic development efforts of communities in Wisconsin in 2017...
...more
---
WISCONSIN RAPIDS - A development company hopes to break ground this fall on a senior housing complex on a portion of the Centralia Center parking lot.
Oshkosh-based Northpointe Development Corp. is heading the project. The proposed development is four stories high and has up to 40 units, according to a project proposal. Tenants would have access to surface and underground parking.
Northpointe will build the apartment complex on the west side of the main parking lot, along Seventh Avenue South.
...more
---
TOMAH — A tax increment finance district in the city Tomah will be paid off sooner thanks to a grant from the state of Wisconsin.
Officials from the Wisconsin Economic Development Corp. and Lt. Gov. Rebecca Kleefisch were in Tomah on Tuesday to announce a $250,000 Community Development Investment grant to assist in the construction of a mixed-use commercial building on the site of the former Tee Pee Supper Club...
...more

Notes:
---
MARSHFIELD, WI (WSAU) -- A popular Shark Tank style competition is headed back to our area again this year, and there`s a series of upcoming events scheduled around central Wiscosnin.
That`s according to Executive Director Scott Larson from Marshfield`s Chamber of Commerce and Industry, who says it`s all part of what`s called the `HATCH Program.` "The chambers and economic development organizations here in central Wisconsin are very excited to be working with the HATCH Program. It`s a great opportunity to showcase entrepreneurs here in central Wisconsin." ...

...more
---
Reader question: Not sure if you reported on it, but what's being built at the northeast corner of I-41 and Wisconsin Avenue? They razed a big warehouse that was there.
Answer: I've written about this massive project multiple times since it was first announced in August 2016.
But because the large site doesn't have any signs saying what's coming, I get questions on it every week and expect to get questions for months to come...
... The factory was torn down this winter and now the site is being prepared for a multi-tenant, multi-building retail development. Its entrance will be reconfigured at the Westhill Boulevard stoplight.
Jim Greene, WG&R Furniture's owner, president and CEO, is spearheading the project and envisions it as a "world-class development." The first building going up on the site will be his new WG&R flagship store...
...more
---
MARINETTE — The Marinette Plan Commission took the first steps on Wednesday to redeveloping a set of empty lots along Main Street, with the help of community action agency NEWCAP Inc., into a work force housing complex
City Attorney Jonathan Sbar explained to the commission on Wednesday that the three parcels under discussion — the former "Colonial Building property" at 1529-1533 Main St., the former "Contamone LLC property" at 1531 Main St. and the former "Bay Area Medical Center parking lot property" at 1515 Main St. — were designated by the Wisconsin Department of Natural Resources (DNR) as contaminated after years of industrial use. As such, the city cannot use the lots unless they undergo a costly decontamination process
"It's an eyesore," he said. "We have an opportunity here to do a redevelopment of the site." ...

...more
---
Development has been active in city`s central business district
Downtown Milwaukee is one of the most dense central business districts of major cities in the United States, according to a new report from Commercial Cafe that studied available land in the downtowns of 25 cities.
"One may reasonably expect the largest, busiest cities to have maxed out their infill potential," a summary of the report states. "And, while Los Angeles and Washington D.C. do closely fit the bill, having less undeveloped urban land than Chicago and NYC, our research shows that the densest U.S. urban cores are actually Tampa, Fla., Sacramento, Calif., Buffalo, N.Y., Kansas City, Mo. and Milwaukee, Wis. Wisconsin's Brew City has been the most active of the five in terms of urban core development, which was not (been) held back by the relatively stable population count since 2010—developers have built just over 2 million square feet of new office (76%) and residential (24%) property in downtown Milwaukee since 2013."..
...more
---
Milwaukee - 1/1/2020 Journal Sentinel business reporter Tom Daykin talks about commercial real estate and development, including stores, hotels, offices, condos, apartments and industrial buildings...
...more

Ken Notes: Tom Daykin is the source for ED news in MKE. This is a permanent link to articles in his blog which is updated daily...
---
Three Milwaukee developers have been named to the list of
The Business Journals' Influencers: Commercial Real Estate
, which spotlights 100 executives having an influence on real estate and development in communities from coast to coast.
...more
---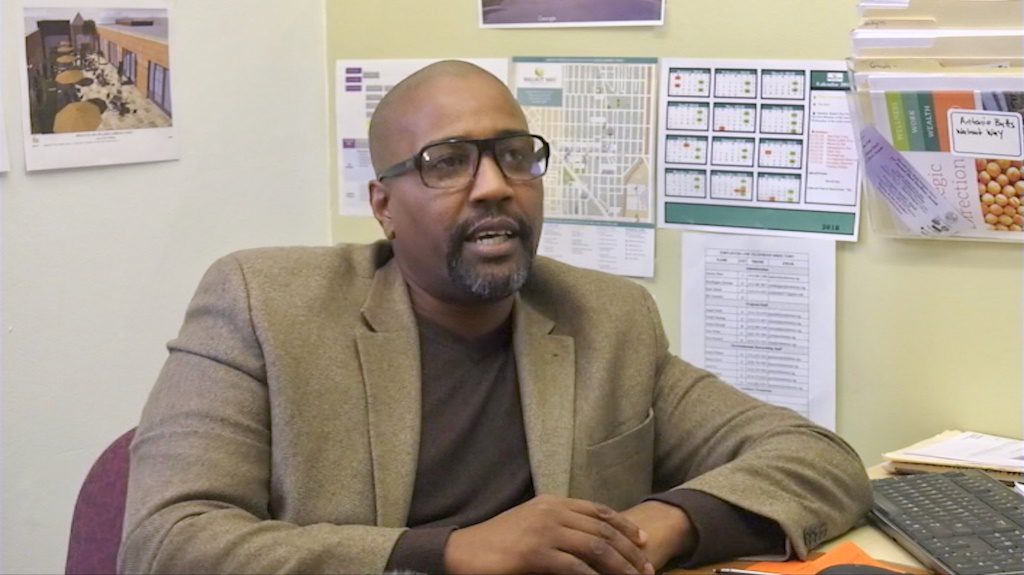 Nine months into his tenure as executive director of
Walnut Way
Conservation Corp.
,
Antonio Butts
envisions the
Lindsay Heights
neighborhood, located in the 53206 ZIP code, as a prime destination for African-American professionals.
He acknowledges the challenge of achieving this goal in a community that's known for high rates of poverty and incarceration, but pointed out that Lindsay Heights has come a long way since founders Sharon and Larry Adams incorporated Walnut Way in 2000. Walnut Way has worked to move past the economic struggles that have plagued the neighborhood...
...more
---
MILWAUKEE, WI (WSAU-MetroSource) - The City of Milwaukee is planning to use a $10,000 grant to help renters avoid being evicted. Mayor Tom Barrett says the city will be working with several partners including Milwaukee County, the Urban Economic Development Association, the Metropolitan Milwaukee Fair Housing Council and more to create the initiative...
...more
---
Milwaukee based developer Royal Capital Group broke ground Wednesday at the site of its new luxury lofts, Five Fifty Ultra Lofts at 550 W. Juneau Ave. Royal Capital was selected by the Milwaukee Bucks as the developer for the mixed-use housing and retail development as part of the $1 billon entertainment district...
...more
---
Milwaukee Electric Tool Co. plans to begin construction soon on another large expansion of its Brookfield corporate campus, with the project receiving final city approvals.
Milwaukee Tool is building a three-story, 114,500-square-foot global new product development center on 3.5 acres it owns at 12930 W. Lisbon Road...

...more
---
...A sponsor of Wisconsin Development News
---
PROGRAMS
BUSINESS AND COMMUNITY DEVELOPMENT
BUSINESS AND INVESTMENT ATTRACTION

ENTREPRENEURSHIP AND INNOVATION

INTERNATIONAL BUSINESS DEVELOPMENT


SECTOR STRATEGY DEVELOPMENT
...more
---
RICHFIELD — The village's Plan Commission will discuss a proposal Thursday night that could allow construction of side-by-side condominiums in Richfield for the first time.
A developer is in the process of purchasing the Fairway Fields Development along the west side of Highway 175 about a quarter-mile north of Hubertus Road. The issue is complicated not only because of changes that would be required by the village, but also because one single-family home, not a condominium, has already been built in the subdivision.
"I think another lot has also been sold to a third party," Village Administrator Jim Healy said...
...more
---
It`s a rare perspective: the view way below Milwaukee`s High Rise Bridge, where a large vacant site will likely play a big part in the next act of the Menomonee Valley`s redevelopment.
Rush hour traffic creeps high above as Corey Zetts considers the prospects of attracting developers to a riverfront site now largely desolate — except for a flock of geese and a few squatters living in tents...
...more
---
Our Current Publications:
...more
---
FINANCING & GRANTS
Brownfield Grants: Grants to local governments, businesses, non-profits and individuals for developing commercial and industrial sites that have been adversely affected by environmental contamination.
Brownfield Site Assessment Grant: Grant funds to approved projects to assist local governments with conducting initial environmental assessment and demolition activities on an eligible abandoned, idle or underutilized industrial or commercial site.
Business Opportunity Loan Fund: Financing options ranging from loans to loan guaranties for businesses making investments to expand in or relocate to Wisconsin.
Capacity Building Grants: Grants to assist local and regional economic development groups to create an advanced economic development network within Wisconsin.
Capital Catalyst: Matching grants to seed funds managed by local communities and other eligible entities to provide capital to high-growth startups and emerging growth companies.
Community Development Investment Grant: Financial support for shovel-ready projects with particular emphasis on downtown community driven efforts that deliver significant, measurable benefits in job opportunities, property values, and/or leveraged investment by local and private partners.
Global Business Development Grants: Grant funding to support the growth and expansion of exports by Wisconsin companies.
Idle Industrial Sites Redevelopment: Highly competitive program offering grants to Wisconsin communities for the implementation of redevelopment plans for large industrial sites that have been idle, abandoned or underutilized for at least five years.
Industrial Revenue Bonds: A unique type of revenue bond organized and issued by a state or local government, the proceeds of which are directed to a private, for-profit business.
Seed Accelerator: Provides grants to eligible communities and other organizations to support a pre-seed business model program that incorporates training, mentoring and financial assistance to entrepreneurs in their area. Grant funds may be used as seed capital for companies in the accelerator, as well as for costs associated with initiating the accelerator program.
Special Project Loan Fund: Loans or loan guarantees to eligible companies preparing for future growth; diversifying operations, markets or product lines to increase competitiveness; or preparing a project site for future commercial development.
Technology Development Loans: Flexible lending program designed to assist high-tech startup and emerging growth companies in financing the development and launch of innovative products and services.
TAX INCENTIVES
Business Development Tax Credit: Provides refundable income tax credits that can be earned based on jobs, capital investment, training and the location or retention of corporate headquarters.
Capital Gains Investment Incentives: Capital gains on funds invested in qualified Wisconsin businesses are completely exempt from the capital gains tax after the investment has been held for five years. Capital gains on existing investments which are sold in order to generate funds for investments in qualified Wisconsin businesses are deferred so that they are not taxed at the time they are invested in the Wisconsin businesses.
Development Opportunity Zones: Non-refundable tax credits for new and expanding businesses in the cities of Beloit, Janesville and Kenosha to assist with capital investment and the creation and retention of new, full-time jobs.
Enterprise Zone Tax Credit: Refundable tax credits for new and expanding businesses that can be earned based on job creation, job retention, training, investment and Wisconsin supply chain expenditures.
Historic Preservation Tax Credit: State income tax credit for 20% of the qualified rehabilitation expenditures for eligible buildings.
Job Creation Deduction: Companies can take an exclusion from income if they create jobs in Wisconsin of $4,000 per employee for small businesses and $2,000 per employee for larger businesses.
Manufacturing & Agriculture Credit: Available to individuals and entities for taxable years that begin on or after January 1, 2013, for manufacturing and agricultural activities in Wisconsin. The credit is a percentage of "eligible qualified production activities income." The credit is calculated by multiplying eligible qualified production activities income by one of the following percentages.
For taxable years beginning after December 31, 2012, and before January1, 2014, 1.875%
For taxable years beginning after December 31, 2013, and before January 1, 2015, 3.75%
For taxable years beginning after December 31, 2014, and before January1, 2016, 5.526%
For taxable years beginning after December 31, 2015, 7.5%
For individuals, the credit is limited to the amount of income tax paid on the income from which the credit is based. For a corporation, eligible qualified production activities income is the lesser of:
eligible qualified production activities income,
income apportioned to

Wisconsin

, or
income taxable to

Wisconsin

as determined by combined reporting law, if the corporation is a member of a

Wisconsin

combined group
Property Tax Exemptions: Machinery and equipment used in manufacturing is exempt from personal property taxes. Manufacturer and merchant inventories are exempt from personal property taxes. Certain waste treatment facilities owned by utilities, manufacturers, and commercial businesses used for the treatment of industrial waste materials are exempt from general property taxes.
Qualified New Business Venture (QNBV) Program: Helps drive investment to innovate early-stage Wisconsin companies by allowing investors to claim a 25% tax credit on the amount they invest into a QNBV-certified business.
Research and Development Tax Credit: An R&D credit is available to corporations, sole proprietorships and pass-through entities equal to 5% (10% in some cases) of the excess of qualified research expenses for the current year over a base amount.
Sales Tax Exemptions: Wisconsin sales tax does not have to be paid on the following:
Machinery and equipment used by a manufacturer in producing tangible personal property.
Tangible personal property that becomes an ingredient or component of another product in the manufacturing process.
Tangible personal property that is consumed or loses its identity in the process of manufacturing tangible personal property.
Machinery, equipment and tangible personal property used in research by companies that are engaged in manufacturing or biotechnology.
Fuel and electricity used in manufacturing.
WORKFORCE DEVELOPMENT
Apprenticeship Completion Award Program: Offers employers, adult apprentices and sponsors a 25% reimbursement (up to $1,000) for instruction costs, including tuition, books, materials and other course fees.
ExporTech: Export acceleration program to help Wisconsin companies expand their global market reach through targeted export strategy development and execution.
Industry Development: WEDC's Division of Business and Industry Development delivers customized solutions—technical and financial—to established business associations, consortia and industry cluster organizations in order to create favorable conditions for expanding existing Wisconsin industries and attracting new companies to priority industry sectors in Wisconsin. The division also supports minority business development by working with and providing resources for revolving loan funds and technical assistance to minority business development groups.
Veteran Grant Program: Offers employers a state grant of up to $10,000 over four years for hiring and retaining eligible veterans.
Wisconsin Fast Forward: Makes $15 million in grants available to employers to develop and implement innovative and collaborative customized training solutions for skilled workers.
...more

Ken Notes: I ran across this and thought I would add links as time permits. Hope it helps...
---
Start Week: 17 - Query String:SELECT * FROM wdn WHERE `issue` > 17 and volume = 6 OR `issue` > 90 ORDER BY sortorder