---
Online at
WisconsinDevelopment.com
(4 weeks of articles) - Searchable at
Search WDN
-
WDN Tool Box
, Links you can use everyday to help you and Wisconsin grow! Edited and published by
Ken Harwood @ LinkedIn.
Click Here To Subscribe or add Friends and Colleagues... Available free from our SPONSORS... Why I publish WDN... WDGreen Environmental News From a Business Perspective!



...more
---
The downtown stop for interurban buses has moved yet again as the city continues to search for a location for a sheltered bus terminal, a goal that has eluded it for six years. There now may be light at the end of the tunnel — but it is a very, very long tunnel.
"We are certainly aware of the need for an intercity bus terminal," says Heather Stouder, director of the city Planning Division, "but at this point, the soonest we foresee the ability to study it in depth is 2019-2020, due to other competing priorities."...
...more

Ken Notes: This screams for a public private development in the downtown / UW corridor. Develop the parking lot between the barn and Memorial Union. Let Amazon pay for it (UW delivery hub). Add a nice direct shuttle to the airport, plus the Chicago and MKE runs, then bring people and tourists from the burbs, EPIC, and hotels... Perfect...
---
When Madison College announced last spring that it would vacate and lease out its downtown building, a consortium of nonprofits saw a chance to develop a city center of community and culture, along with affordable housing for artists and creative folks.
Many people in the community were thrilled by the idea. But it turns out to be too expensive, the consortium announced at a March 6 public hearing.
Jane Elder, executive director of the Wisconsin Academy of Sciences, Arts & Letters, which is part of the group, said it could not find a way to generate enough revenue from the project...
...more

Ken Notes: Create a RFP to explore a public private partnership to develop the property. Gorman and Alexander, among others, have done great work in Milwaukee and elsewhere. We could give them the property in exchange for developing a city center component.
---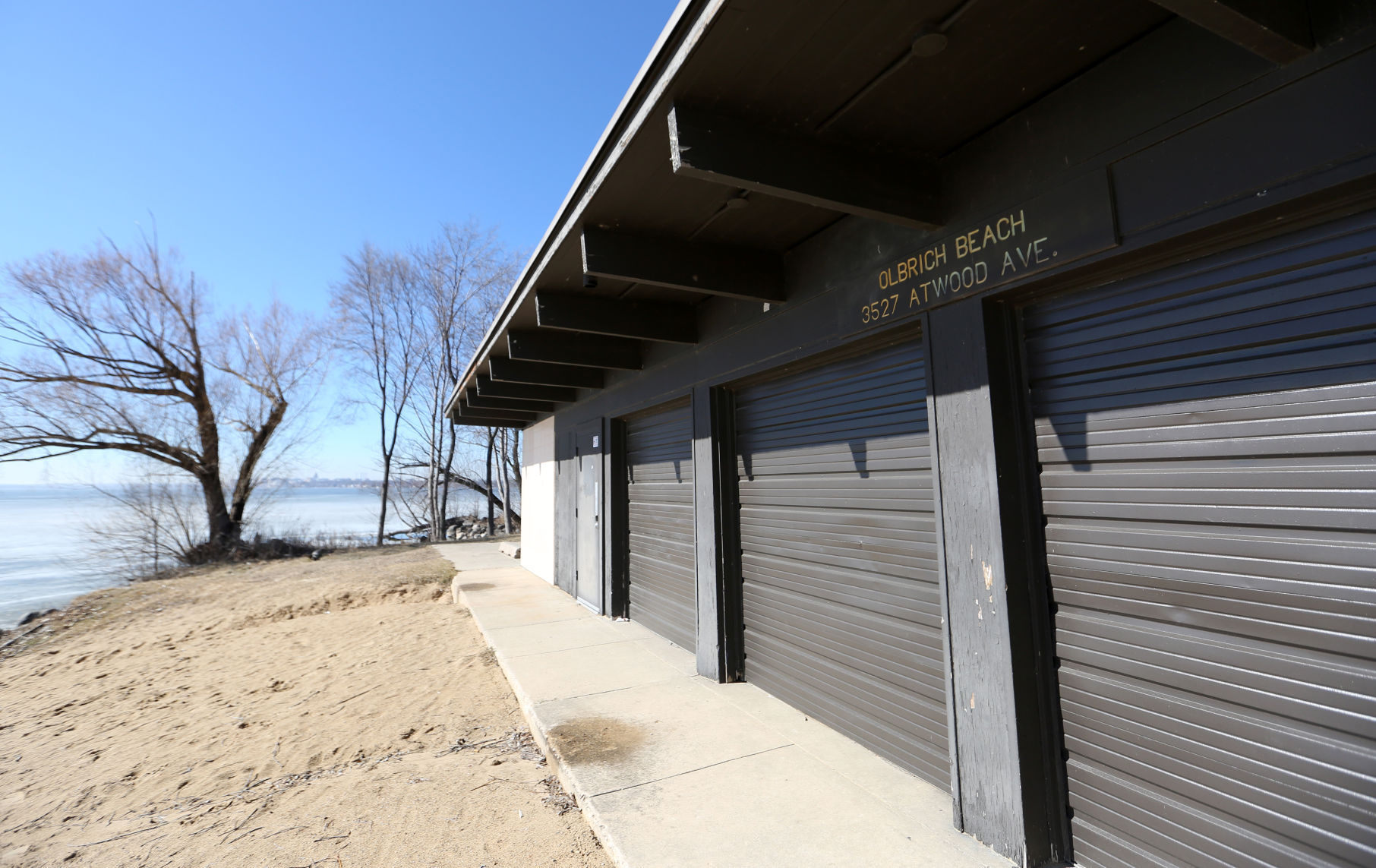 The Madison City Council decided early Wednesday morning to allow an outdoor beer garden in Olbrich Park. The new business could open by mid-May.
The 12-7 decision came after nearly seven hours of public comment, questions and discussion that began Tuesday night. Ald. Sara Eskrich recused herself from voting and left the meeting before comments on the proposal began. Her husband, Erik Kesting, is a partner in BKM Group, the company that proposed the garden and will operate it...
...more
---
A proposal for a boutique hotel near the Capitol has unearthed a potential struggle over parking that may end up determining the character of upper State Street.
That's because the initial plan for the 110-suite, nine-story hotel, which would be located at 122 and 118 State St., does not include on-site parking. Instead, its developers — Ascendant Holdings of Madison and Milwaukee, Madison-based Central Properties and Portland, Oregon-based Provenance Hotels, which specializes in creating unique hotel spaces — hope to lease up to 60 parking spaces from the State Street Capitol Garage, which has 840 spaces...
...more

Ken Notes: I love this hotel, and it once again shines a bright light on Madison`s need for a new user friendly business transit system. You need to get professionals from the airport to downtown, from downtown to EPIC, and from terrace to terrace, and from Sun to Middle Earth....
---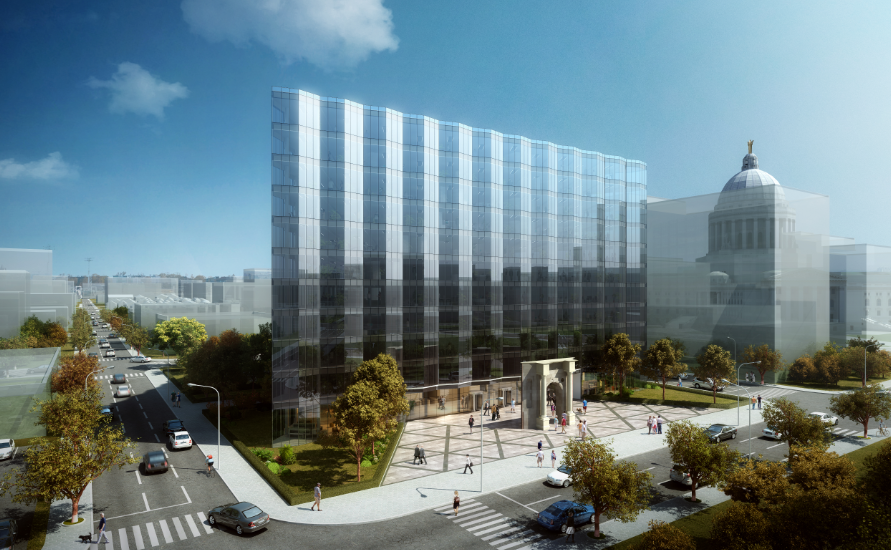 A Chicago-based developer pushed ahead Monday with its proposal to build an 11-story office building on the block currently housing Madison Area Technical College's downtown campus despite not being formally asked by MATC to submit a plan.
Beitler Real Estate, the same real estate company that is leading the massive Judge Doyle Square redevelopment project just a few blocks to the southeast, submitted a proposal to MATC to develop the block. However, MATC Vice President of Administrative Services Mark Thomas said the college will not consider applications except those that MATC formally requested....
...more
---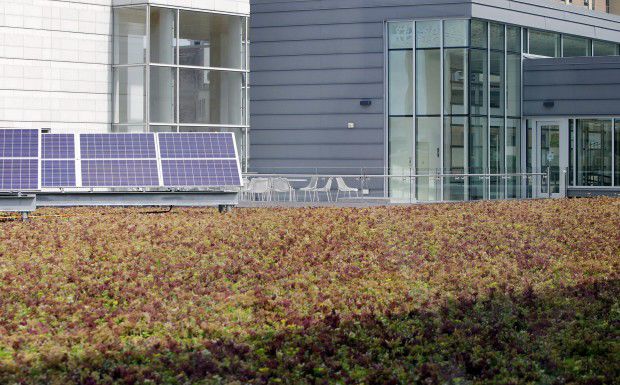 With a commitment of up to $250,000, the city of Madison set a goal of reaching 100 percent renewable energy use with a resolution passed by the City Council Tuesday night.
The resolution calls for hiring an expert to assist city staff in developing a plan that would move the city toward using only renewable energy and achieving net-zero greenhouse gas emissions. Madison's 2017 capital budget already includes $750,000 for sustainability improvements, including renewable energy installations and energy efficiency upgrades...
...more

Ken Notes: Interesting but to succeed you will need developers and groups like Focus, Green Building Council, Clean Wisconsin, MGE, Renew Wisconsin and more at the table from the start...
---

As an affiliate of McMahon Associates, Inc., IPR provides Public/Private Partnership (P3) opportunities for a vast array of projects in small to medium-sized communities, as well as offering Municipal Administrator Services to local governments on an as-needed basis.
---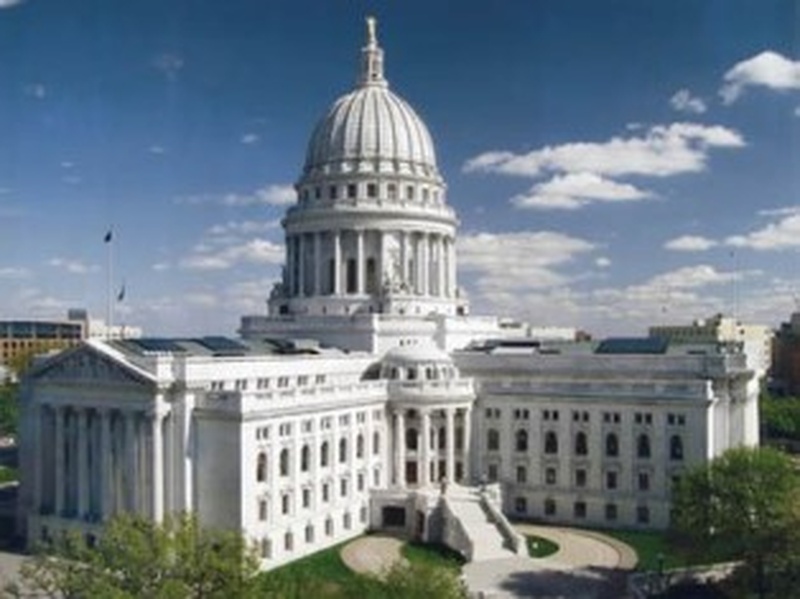 MARSHFIELD, Wis (WSAU) -- It`s called "Central Wisconsin Days in Madison," and it`s coming up this Wednesday and Thursday, March 22nd and 23rd in the state`s capitol city.
Scott Larson is executive director of Marshfield`s Chamber of Commerce and Industry, and he says more than 40 business and community leaders from our area will be meeting with lawmakers to talk about issues important to Central Wisconsin....

...more

Ken Notes: Wisconsin regions need to become a loud voice in the State Capitol to remind all that there is life outside Milwaukee and Madison...
---
Wisconsin businesses are growing, and
five key
industries
in particular are driving innovation and advancement in their sectors – and effectively shaping Wisconsin's future and job market: biotechnology, energy, food production, manufacturing and water technology.
While each of these emerging industries are noticeably distinct from one another, they share two common traits. First, each industry requires a degree to experience career-long development and growth. The second? There is one degree that would open the door to career paths in all five industries: a bachelor's degree in business....
...more

Ken Notes: Good read!!!
---
---
MADISON - Lt. Governor Rebecca Kleefisch is inviting Wisconsin companies who are new to exporting or looking to expand their efforts to join her and the Wisconsin Economic Development Corporation (WEDC) on a global trade mission to Mexico from June 11-16.
The trade mission will travel to Mexico City, the nation's largest city, and Monterrey, which is Mexico's third-largest city and has a high concentration of manufacturing facilities aligned with Wisconsin's key industry sectors, including food and food production equipment.
"As Wisconsin's second-largest export destination, Mexico is an ideal market for Wisconsin companies of all sizes and all industries seeking to grow their business," Lt. Governor Kleefisch said. "I invite companies to join me on this trade mission for the opportunity to conduct in-person business meetings with potential partners and to establish new relationships that can lead to long-term success in exporting."...
...more

Ken Notes: Before they head south, I encourage leaders to visit and talk to Mexican Cheese in Darlington to get an idea of how things work between the two countries. They are a great company, with a huge market internationally.
---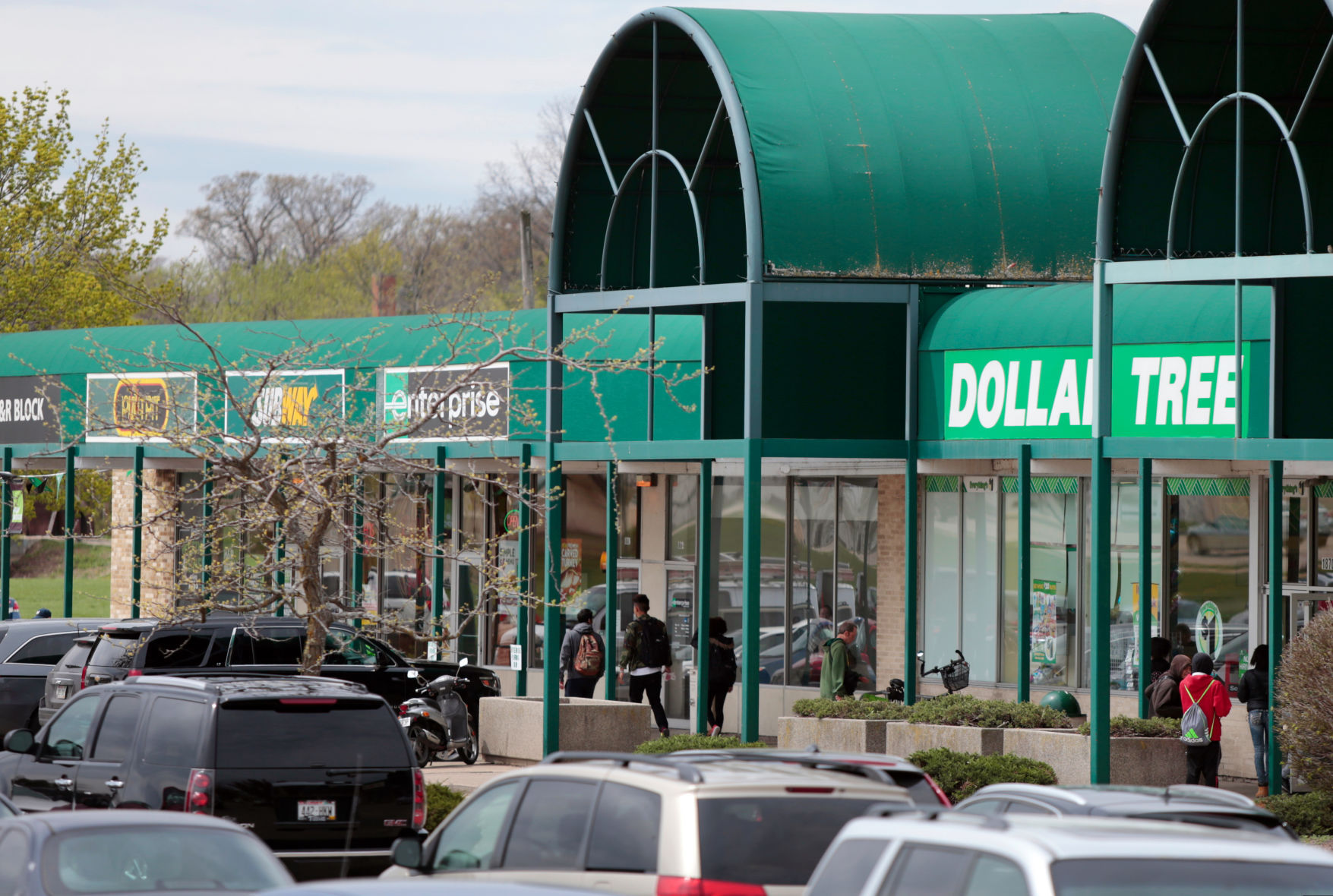 The city of Madison has long been working on a plan for a public market, and the city has recently taken a few more steps towards realizing those plans.
With a goal to begin construction in 2018, the year-round, indoor public market is slated for First Street, between East Washington and Johnson Street. The market plans to include homegrown food from small-scale farmers, specialty gifts, wholesale opportunities, culturally diverse food and community events...
...more
---
Over the past several decades, a common misconception has grown among those who are considering education and a future career. Individuals often think a four-year education is the only way to achieve their career goals.
As student debt mounts throughout the country, various organizations and legislative individuals are making a hard push to remind students, of all ages, there are a wide array options available.
One option often overlooked is the apprenticeship....
...more

Ken Notes: Way overlooked... We still send half of our HS grads into the work force without a career path or job skills... If a student is not college bound we should partner with tech and business to create a path to employment!
---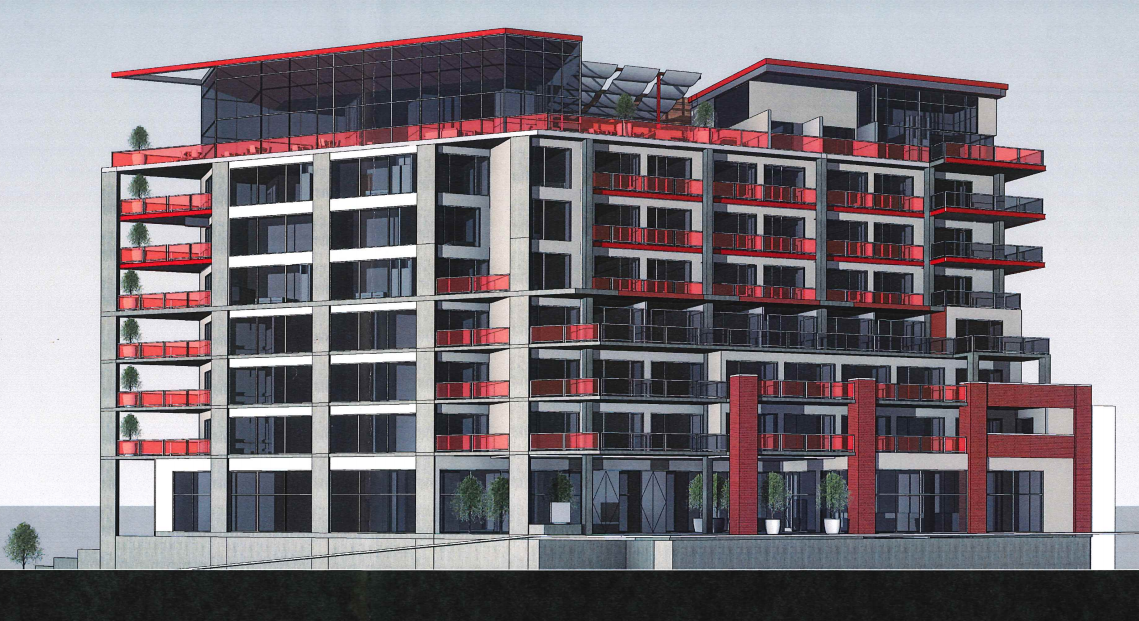 HotelRED, which sits on the corner of Monroe and Regent streets, wants to double its height, adding four stories to its existing four-story hotel.
Neighbors are split between supporting a business they have come to respect and saying no to a building they think is too tall....
...more
---
Dane County officials plan to contribute $1 million toward an affordable-housing project in Madison.
If approved by the County Board at a meeting Thursday evening, the money would go to the Tree Lane project at 7933 Tree Lane in Madison. The project, with an estimated cost of $11.7 million, is to have 19 two-bedroom units, 23 three-bedroom units and three four-bedroom units.
Madison is contributing nearly $1.62 million...
...more

Ken Notes: I have an idea but the lack of space here prevents details...
---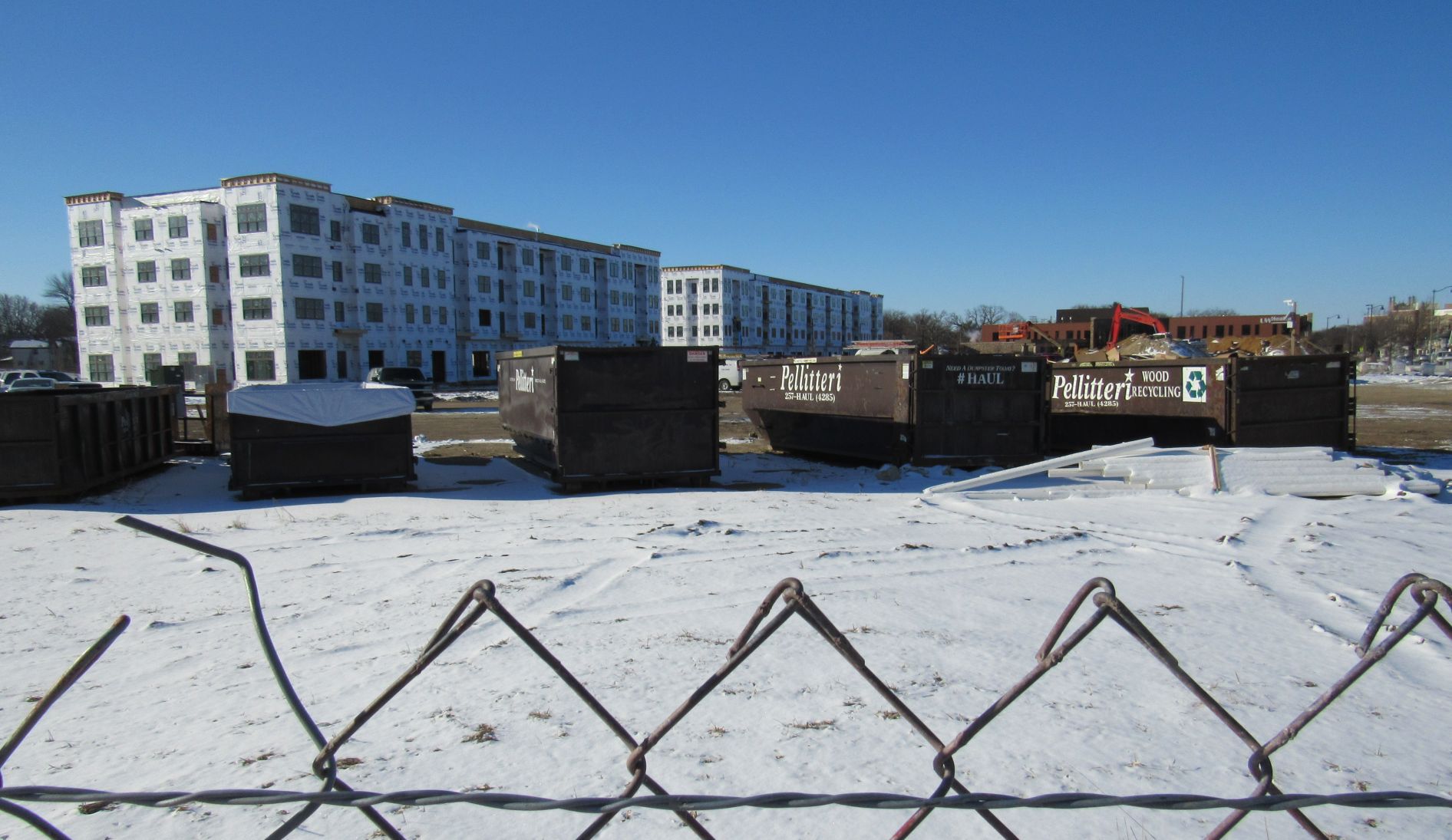 Maybe it is possible for there to be too many grocery stores in Madison.
For the Union Corners development on the East Side, attracting one has been an exercise in futility, leading to a delay in the construction of a multi-use building at the corner of East Washington Avenue and Milwaukee Street.
Ted Matkom, president of Gorman & Co.`s Wisconsin market, said he has exhausted his efforts in trying to find a grocery tenant for Union Corners. A Fresh Thyme grocery store was identified in 2015 as a potential tenant but ultimately the Ohio-based company backed away from the project that was planned for 20,000 square feet on the ground floor of a $20 million five-story building with over 100 apartments and underground parking....
...more

Ken Notes: I wold call the Zietlow`s and see if they have any Ideas. I`ll bet they do... Just a thought...
---
SCS - At the forefront of sustainable environmental solutions for over 40 years
---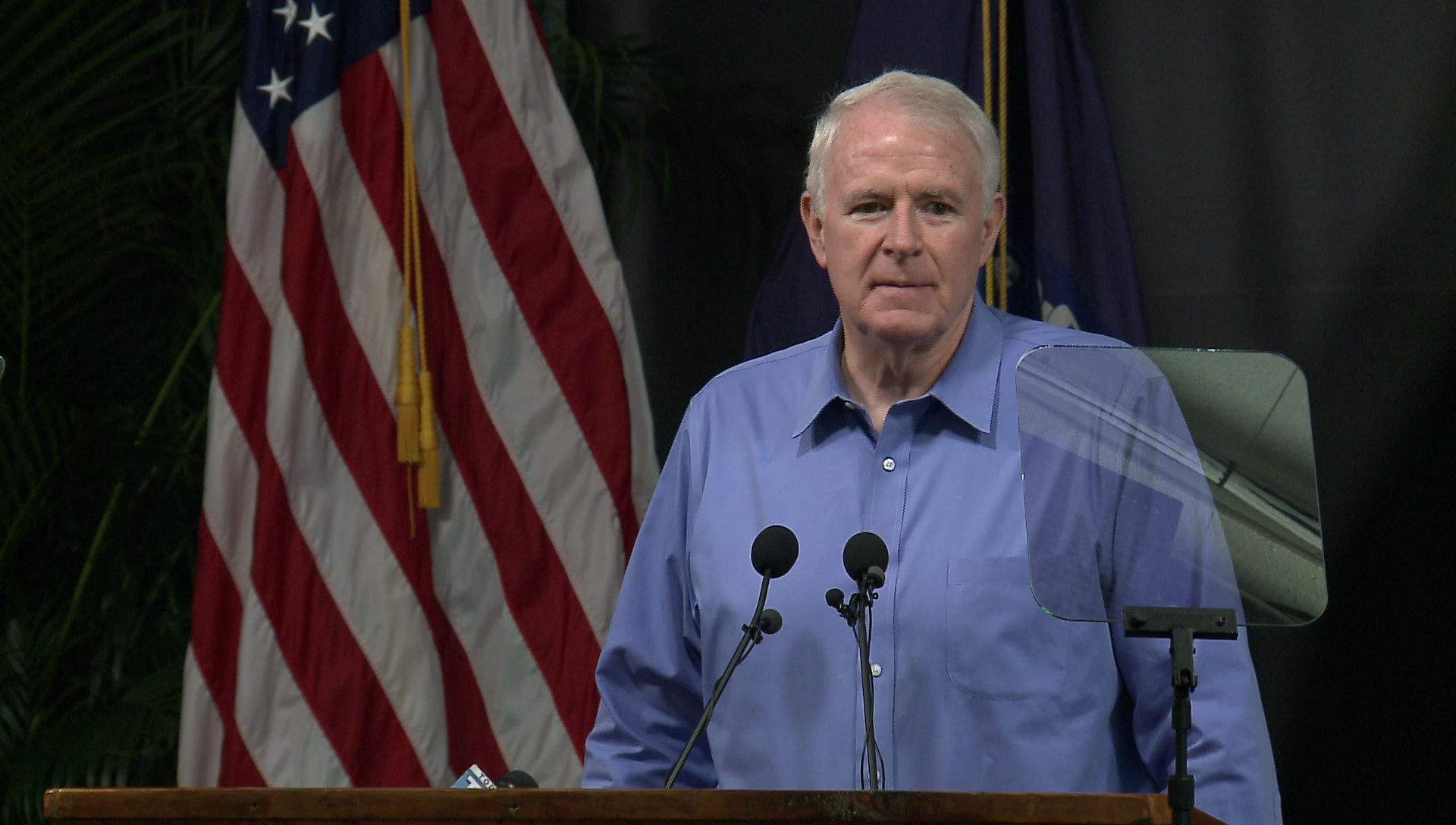 Milwaukee mayor delivered 2017 State of the City address at Harley-Davidson
Milwaukee Mayor Tom Barrett highlighted the city`s growth in real-estate development during his annual State of the City address and said the growth is helping the state overall.
Barrett said Monday 2,200 housing units have been completed or are under construction since the start of 2016 and called Milwaukee a city of "thriving neighborhoods."
He noted $3.4 billion has been invested in the city over the last decade and says Milwaukee generates about $460 million in revenue for the state.

He used that figure to counter the perception that the city is "a drain on the state."...
...more

Ken Notes: Both MKE and Madison are growing strong. It is too bad we can not all work together on a legislative agenda to support this. We could get companies in the regions to explore other Wisconsin labor markets to expand and grow their product lines. Harley-Davidson has paint facilities up north for example, and Kohls started it`s retail brilliance in Wisconsin`s markets.
---
Three civic leaders will share their expertise on getting involved outside of the boardroom.
Sue Christopherson, principal and president emeritus at Fowler & Hammer; Dave Skogen, chairman of the board at Festival Foods; and Matt McPherson, CEO at Mathews Archery Inc., will be the guest panel at the Economic Indicators breakfast hosted by the University of Wisconsin-La Crosse on Thursday, March 23...
...Those interested can register online at economicindicatorsspring2017.eventbrite.com.
...more

Ken Notes: We need more of these!!!
---
Milwaukee was one of three economic development organizations to be awarded a matching grant from the Wisconsin Economic Development Corporation (WEDC), to be used to provide seed funding for technology-based startups and early-stage companies.
The Milwaukee Development Corporation received a $500,000 grant under WEDC's Capital Catalyst Program for the creation of a $1 million seed fund to support companies in advanced manufacturing and other technology sectors. The fund will target seed-stage ventures, including graduates of local accelerator programs such as The BREW, WERCBench Labs, FaBCAP and Gener8tor to provide additional capital for activities leading to investment readiness or revenue generation....
The 2015 MKE7 Report... Ken Notes: one of my favorites!!!

...more

Ken Notes: May I ask the team at Milwaukee 7 economic development organization to track the use of these funds and the outcomes as a way of demonstrating how to do this.
---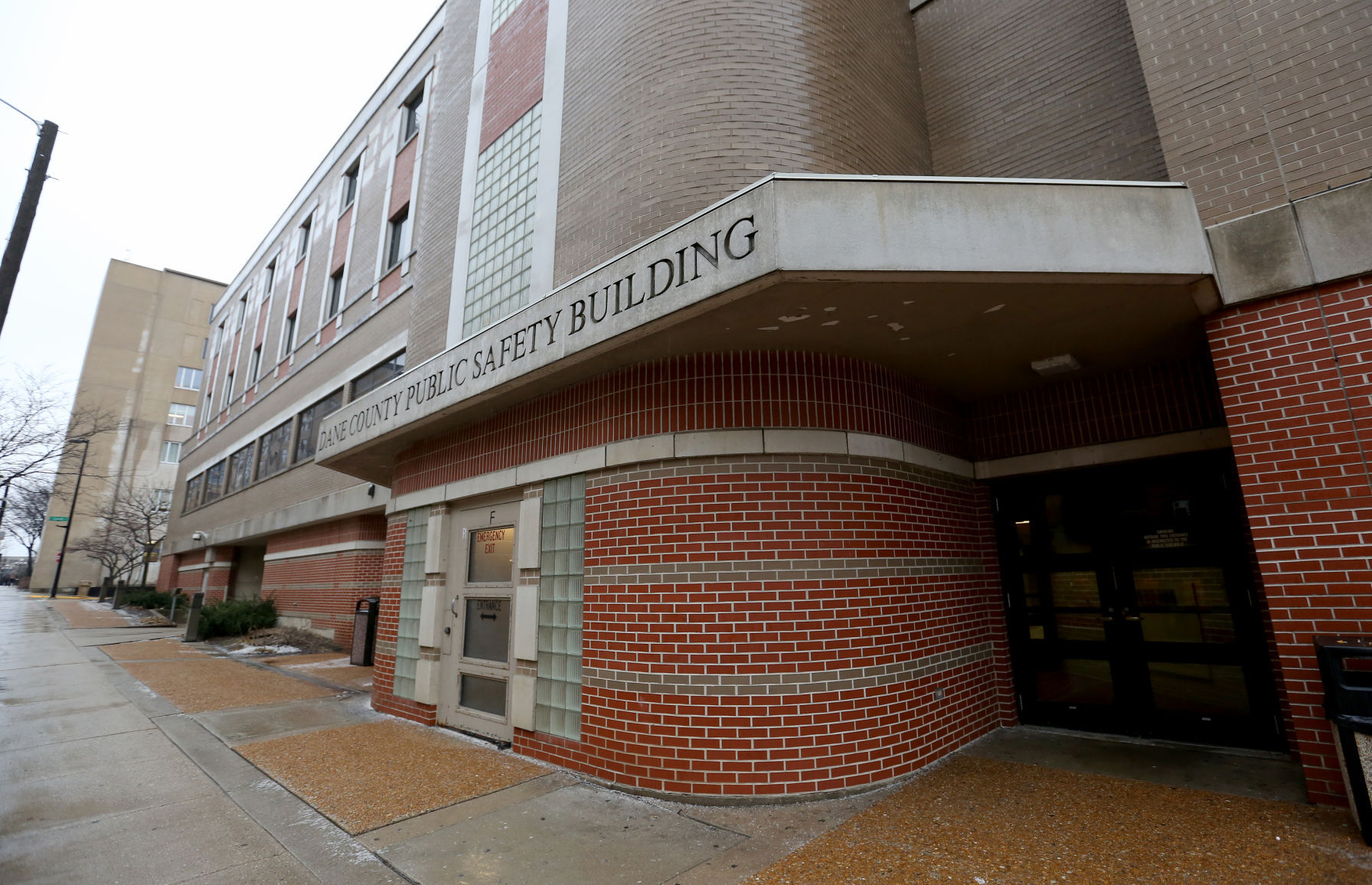 The Dane County Board on Thursday will consider asking consultants to draft a third option for the long-awaited renovation of the county's aging jail system, in a bid to evaluate project needs and costs more closely while getting critical improvements done more quickly.
This third option, to be designed at an added contract cost of $82,200, would break up the jail renovation project into three construction phases rather than two, as the first two renovation options were envisioned by consultants in their initial report in December...
...more
---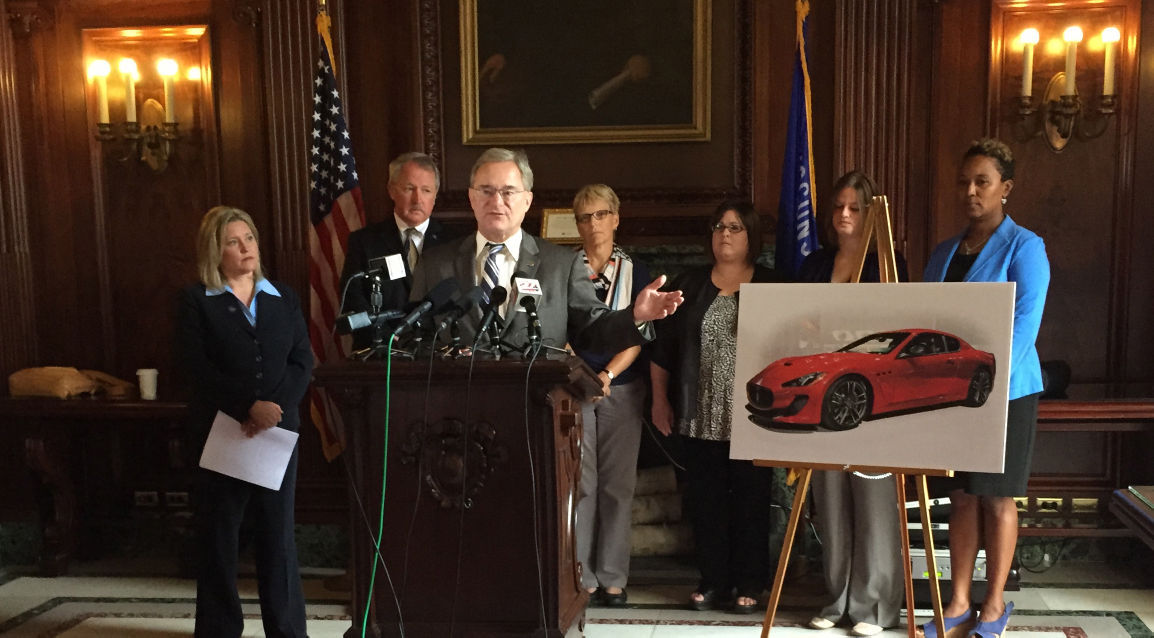 A bipartisan proposal making it a felony to defraud the Wisconsin Economic Development Corp. was reintroduced Friday, almost two years after the Wisconsin State Journal reported on a failed $500,000 loan to a Milwaukee businessman who lied on his application.
The bill, co-sponsored by Rep. Samantha Kerkman, R-Salem Lakes, and Sen. Dave Hansen, D-Green Bay, would make defrauding the state's flagship job-creation agency a Class E felony punishable by up to 10 years in prison and five years of extended supervision and/or a $50,000 fine. Offenders and their companies would also be ineligible for WEDC benefits for seven years and could be liable for damages...
...more

Ken Notes: I suggest this is a bit of feel good legislation. Remember our President has failed in several business ventures, "I promise not to use junk bonds" -- comes to mind, is that fraud or bending the truth. New businesses fail with the best of intentions, what we need is legislation that removes politics from WEDC grants and loans and requires a public database to track our investments.
---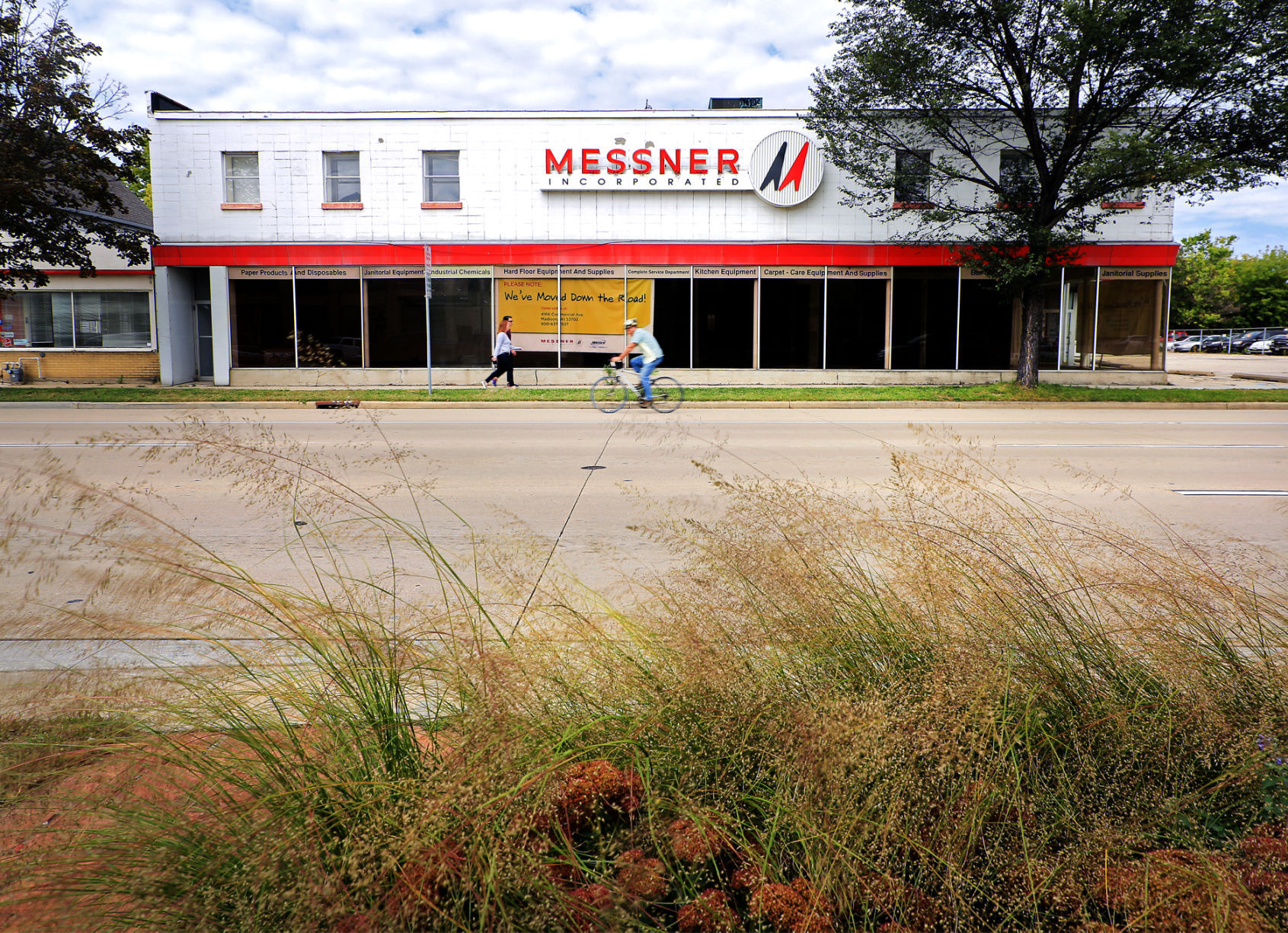 Last year, when the former Messner, Inc., building on East Washington Avenue was proposed as a day resource center for the homeless, the Tenney-Lapham Neighborhood Association strongly opposed the project.
A new proposal could also help the homelessness, and this time the neighborhood is on board.
At a neighborhood meeting Monday night, Ald. Ledell Zellers and Supervisor Heide Wegleitner, each of whom represents the area, met with residents to discuss the project. The general feedback didn't question whether the project should happen, but how it should happen, with an emphasis on the how the project could cater to low-income families.
...more
---
613 Williamson Street - Suite 210 Madison, WI 53703 - 608.467.1513

We are a team of commercial real estate experts devoted to ensuring commercial tenants receive conflict free, tenant-focused advice. Please Watch our video here.


...more
---
MANITOWOC - When it comes to Manitowoc and Two Rivers, tourism and the shore of Lake Michigan go hand-in-hand.
From an annual Kites over Lake Michigan to Subfest to the Wisconsin Maritime Museum, area tourism and event organizations recognize the importance of water as a draw for tourists from near and far.
"One of Manitowoc and Two Rivers` greatest assets is the scenic beauty of its Lake Michigan coastline," Jason Ring, executive director of the Manitowoc Area Visitor and Convention Bureau, told USA TODAY NETWORK-Wisconsin. "Our area boasts three lighthouses, 13 beaches and the scenic Mariner and Rawley Point trails....
...more

Ken Notes: Tourism driving development driving tourism imagine that!
---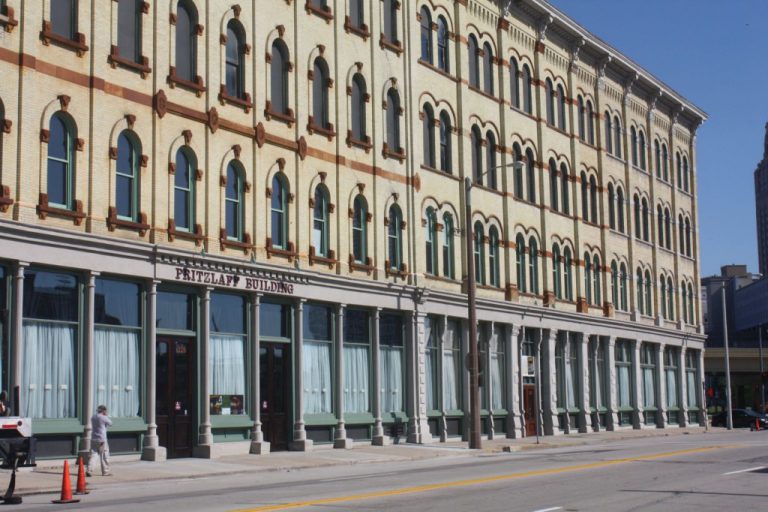 MADISON, WI. March 14, 2017 – Scanalytics Inc., a Milwaukee company that has developed proprietary technology to measure real-time customer behavior through intelligent floor sensors, has received a $200,000 loan from the Wisconsin Economic Development Corporation (WEDC).
The Technology Development Loan will be used to help the innovative company continue its growth by supporting its existing sales pipeline and to accelerate the adoption of its platform by focusing on the commercial, retail and hospitality industries...
...more

Ken Notes: Before interest climbs out of sight, WEDC should enter into a public private lending program with banks to stimulate new business. There are some risks here but careful due diligence should help...
---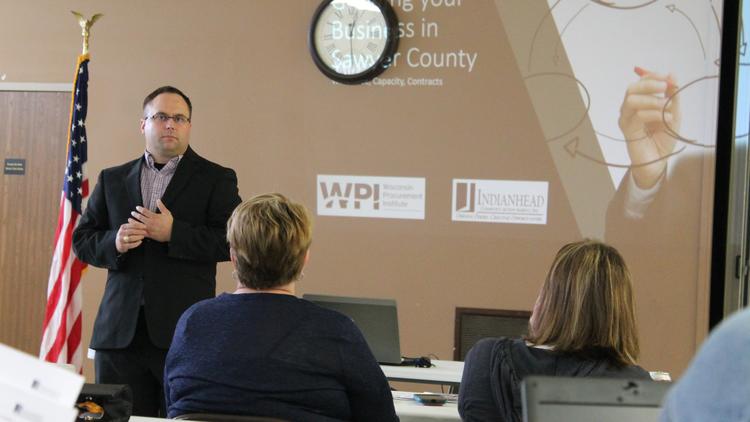 Startups, and the entrepreneurs that drive them, are a critical component of Wisconsin's economic success.
From the corner hardware store to the booming high-tech bioscience company, supporting each of these ventures is vital – not only for the state but also for the communities in which they are located. To facilitate an environment where all startups prosper, it's important that statewide and local entities come together to provide the necessary resources.

That's the goal of the Entrepreneurship Support Pilot Program—a newly launched statewide initiative that helps identify and fill gaps in resources to ensure entrepreneurs from every corner of the state have the tools to launch and grow their businesses. The program, funded by the Wisconsin Economic Development Corp., enables statewide organizations to provide more resources to support their local entrepreneurial community. In Jan. 2017, 11 organizations—in mostly rural and midsize communities—were selected to receive Entrepreneurship Support grants to cycle back into their communities...
...more
---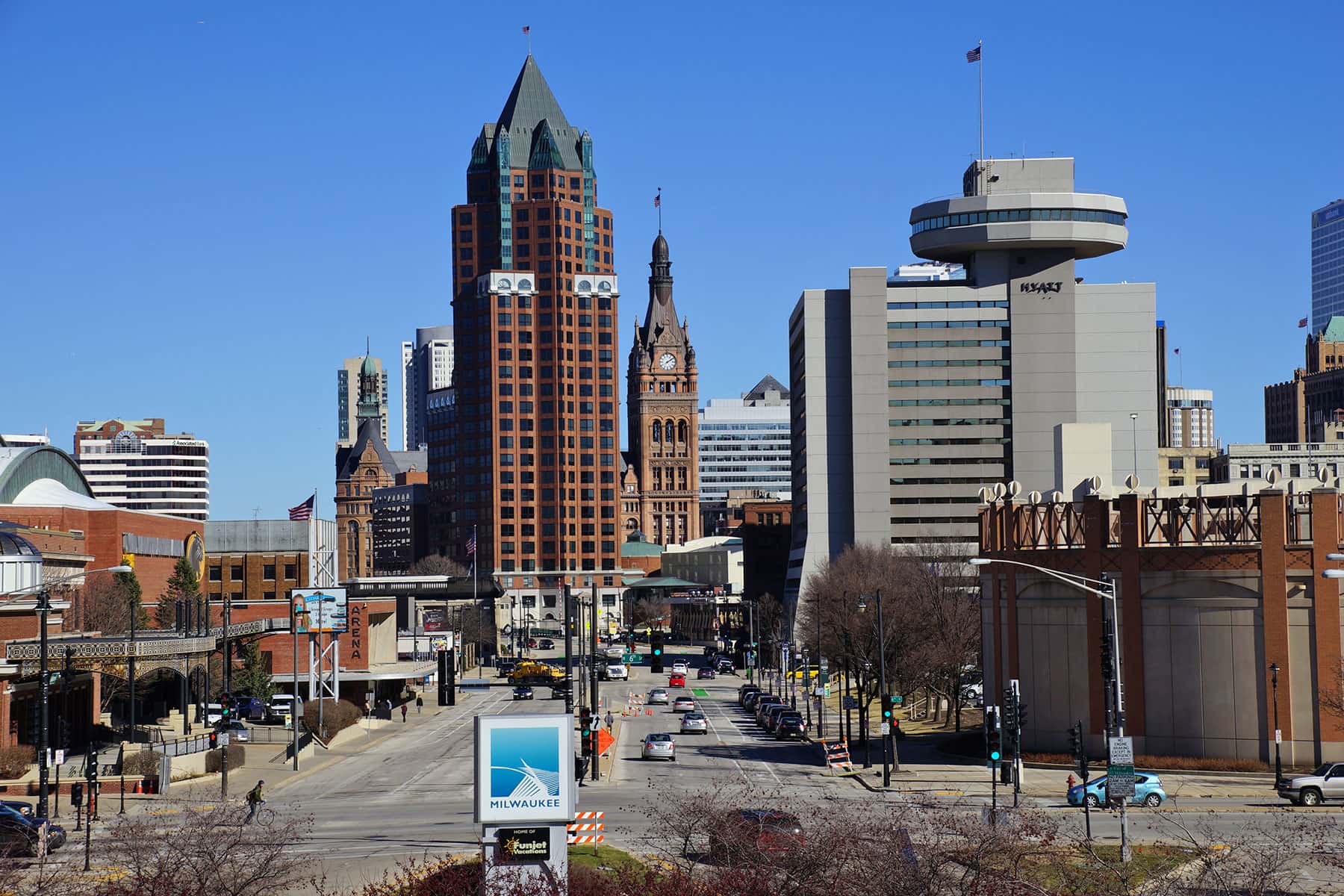 NEWaukee announced the winners of the 2017 Bubbler Awards: Best Places to Work for Young Professionals in Wisconsin on March 7.
...more

Ken Notes: Congrats!
---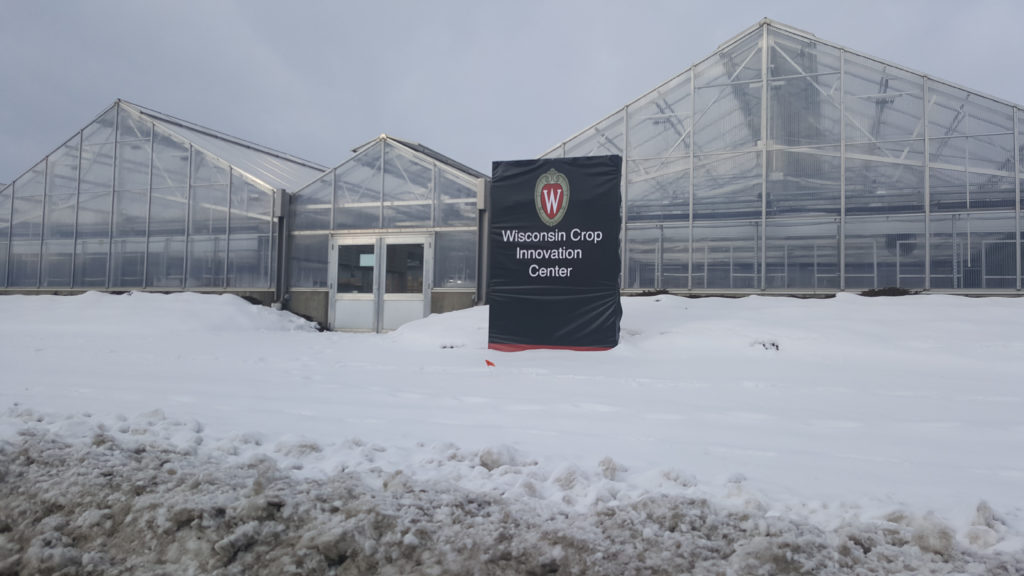 Monsanto has donated a $10 million biotechnology research facility in Middleton, Wisconsin, to the University of Wisconsin, Madison, College of Agriculture. The facility, originally opened in 1982, features 20 greenhouses, 15,000 square feet of controlled environments, and 50,000 square feet of high-quality laboratory space on 4.5 acres. The state-of the-art facility was where researchers took the first critical steps in the development of plant biotechnology, and will now serve as the hub of the new Wisconsin Crop Innovation Center (WCIC)....
...more

Ken Notes: Wow this is interesting, Monsanto is on many radar screens as the environmental evil giant of the farm industry. I hope there are few strings attached because the UW research so far has been on target environmentally. I remain optimistic that this could move Monsanto in the right direction...
---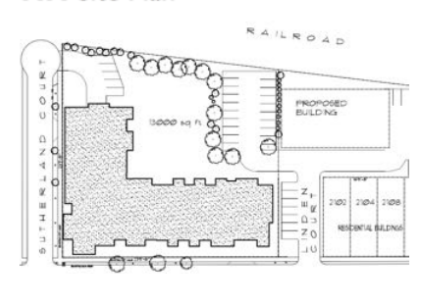 An affordable cohousing project proposed for Winnebago Street on Madison`s east side is preparing to begin the city approval process with tentative plans for construction to begin in a year if all goes smoothly.
Developers and the CohoMadison Cohousing Community are proposing to build a three-story apartment building on the 2000 block of Winnebago Street. The facility would include artist studio space in addition to a new home for Madison Circus Space on an adjoining parcel of land...
...more
---
Wisconsin's housing authority is offering qualified consumers a no-interest $3,500 loan to help with the down payment and closing costs if they buy a house in certain parts of the state, including many neighborhoods in Milwaukee County.
The Wisconsin Housing and Economic Development Authority`s Capital Access Advantage program – made available with $3.5 million in federal funds – is aimed at assisting people with lower incomes who want to buy a house. Basically, it is a small second mortgage taken out along with the first mortgage...
...more

Ken Notes: Glad to see them back in the market although 3.5 million is a pretty small investment.
---
Landscape Architecture, Planning, Architecture, Engineering...
Please see our blog here for updates...
.
...more
---
Wisconsin is one of approximately ten states that have developed a statewide digital parcel database that is complete, publicly accessible, stewarded, and based on a sustainable program to ensure that the database remains up-to-date. Wisconsin's parcel program was developed through cooperation and collaboration between state government, the University of Wisconsin, all seventy-two of Wisconsin's county governments, and a handful of municipalities that maintain parcel data separately from the counties....
...more

Ken Notes: It is interesting that our Wisconsin GIS system is the envy of everyone yet we can not seem to develop an economic development tracking data base even in the face of all the controversy associated with the program. In can be said with complete accuracy that Wisconsin if far better at tracking our poop then they are at tracking money and investments. You may quote me...
---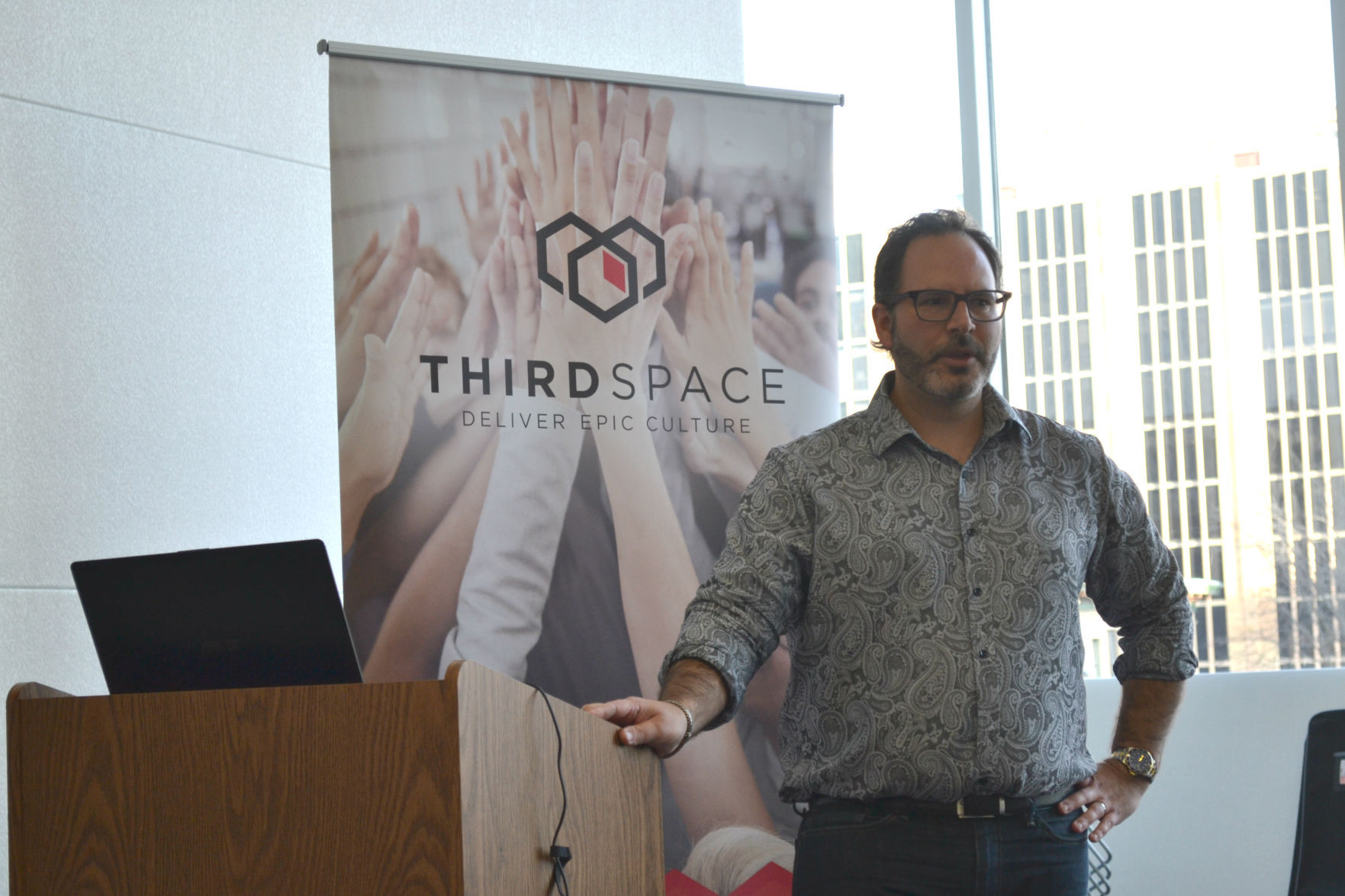 When Scott Kohl started his first business, an e-learning and game design consulting firm, he could get away with not worrying about health care.
"I was single. I had no kids," said the video game guru and entrepreneur. "The risk was mine, and mine alone."
Now, the stakes are different. The 44-year-old is the CEO of the Madison software startup Thirdspace, a tool to improve workplace cultures for businesses. He has a wife and three-and-a-half-year-old child. And as Kohl looks to leave his day job to focus on his burgeoning company, health care is now a top priority...
...more

Ken Notes: I am one of the concerned here, my wife and I are both self employed and take advantage of the marketplace...
---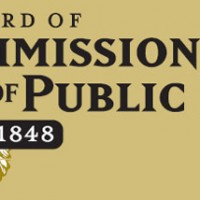 Wisconsin's K-12 public school libraries will receive $32.1 million, thanks to earnings from the state`s Common School Fund. That was the word today from the Board of Commissioners of Public Lands. Commissioner Doug La Follette, Secretary of State, presented Assistant State Superintendent of Public Instruction Kurt Kiefer with a ceremonial check at a conference in Wisconsin Dells Monday...
...The Board of Commissioners of Public Lands was established in 1848 by Article X of the Wisconsin Constitution to manage assets of the Common School Fund. This permanent endowment was created in the Constitution to benefit public education. The BCPL generates earnings for the Common School Fund by investing in state and municipal bonds and State Trust Funds that finance community projects across the state....

...more

Ken Notes: The Board of Commissioners of Public Lands is a well hidden Wisconsin entity controlling thousands of acres of woods in Wisconsin. They are also a great source for loans for communities and schools in that they also have a big pool of funds to loan...
---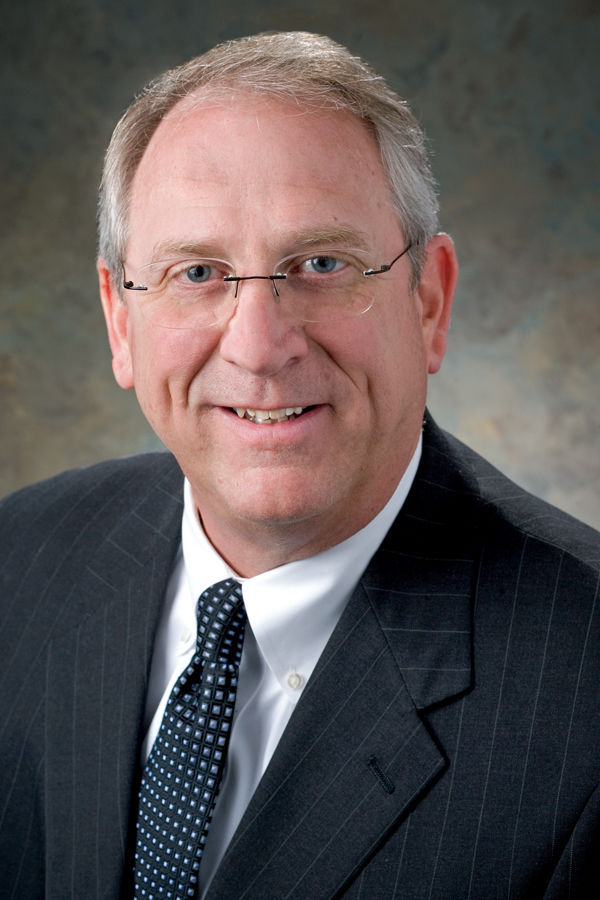 RACINE COUNTY — Jerry Franke, president of Wispark, Wisconsin Energy Corp.'s development arm, announced Monday that he will retire effective June 15.
Franke joined Wispark in July 1988 and has been president since October 2000. During his time with Wispark, major real estate development projects have included Gaslight Pointe in Downtown Racine, GrandView Business Park in Yorkville, the recently started DeBack Farm Business Park in Caledonia, LakeView Corporate Park and Business Park in Pleasant Prairie, Drexel Town Square and OakView Business Park in Oak Creek, and other commercial real estate developments and investments in southeast Wisconsin....
...more
---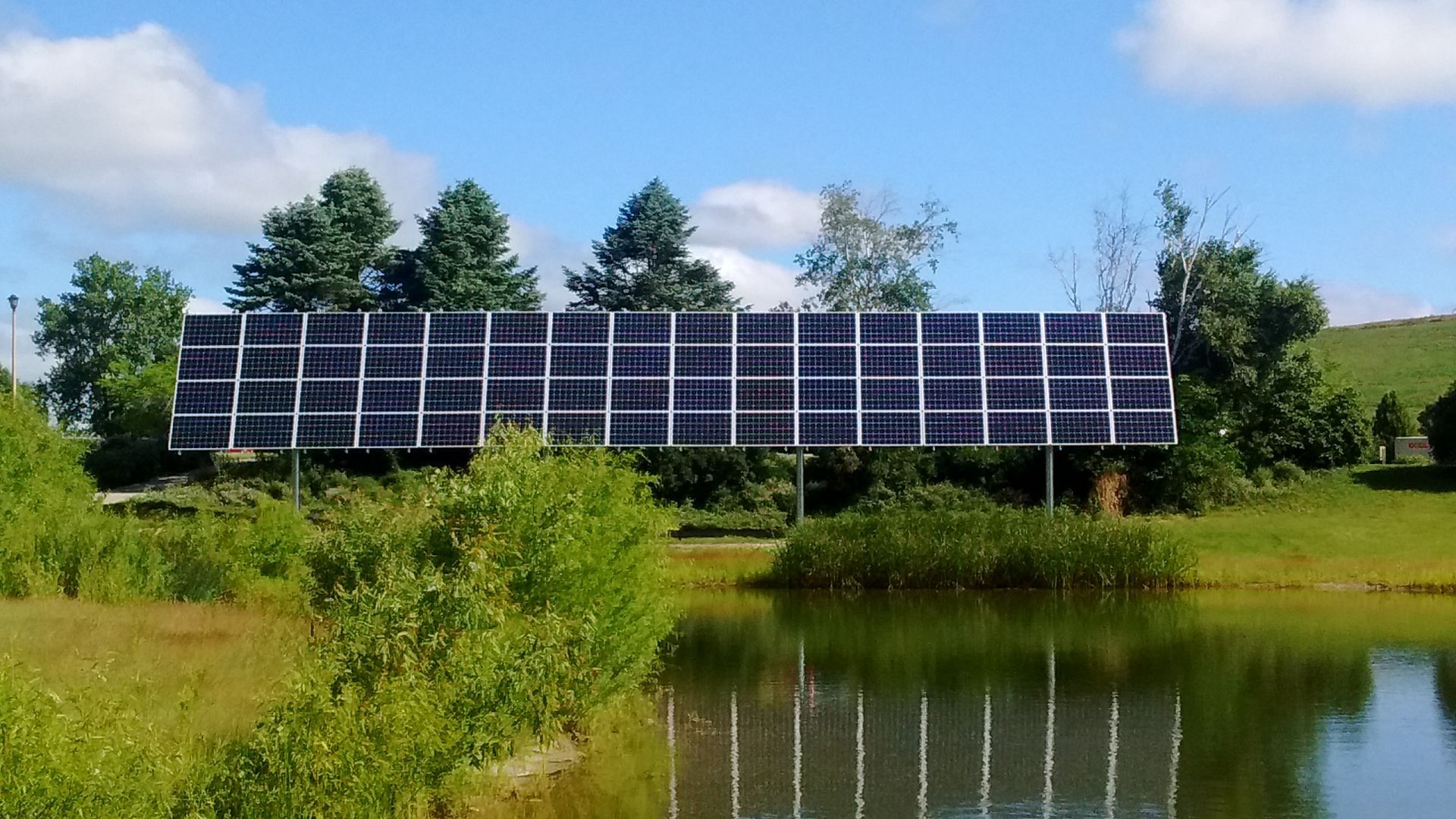 Madison's finance committee unanimously recommends committing up to $250,000 for a consultant that would help the city find ways to use more renewable energy sources and emit fewer carbon emissions.
The goal is to achieve 100 percent renewable energy and net-zero greenhouse gas emissions using a plan developed by a third-party expert. Madison's 2017 capital budget already includes $750,000 for sustainability improvements, including renewable energy installations and energy efficiency upgrades...
...more
---
Miron's comprehensive range of construction services are designed to meet the unique and diversified needs of our clients. Contact Us.
...more
---
Agriculture, manufacturing and tourism are the "Holy Trinity" of the Wisconsin economy and may always be so, given the state's tradition of excellence in all three sectors.
Technology increasingly drives each of those sectors, however, and is slowly building an impressive standing of its own in terms of the jobs and value it adds to the Wisconsin economy. Several recent reports make the case:
...
...more
---
MADISON, WI. March 7, 2017 – Three economic development organizations have been awarded a total of $700,000 in matching grants from the Wisconsin Economic Development Corporation (WEDC) to be used to provide seed funding for technology-based startups and early-stage companies.
The Milwaukee Development Corporation has received a $500,000 grant under WEDC's Capital Catalyst Program for the creation of a $1 million seed fund to support companies in advanced manufacturing and other technology sectors. The fund will target seed-stage ventures, including graduates of local accelerator programs such as The BREW, WERCBench Labs, FaBCAP and Gener8tor to provide additional capital for activities leading to investment readiness or revenue generation.
...more
---
ANKENY, Iowa – With its first convenience store in Ohio now open in Cridersville and expansion into new and existing markets in the works, Casey's General Stores Inc. clearly is in growth mode, and it`s beefing up its real-estate and new-store development departments to prove it.
"We're certainly gearing ourselves up for future accelerated growth pace," Terry Handley, Casey's president and CEO, said during the company's third-quarter fiscal 2017 earnings call on March 7...
...more

Ken Notes: Interesting, but I see Kwik Trip continuing to dominate the Wisconsin market. Don Zietlow and his family are brilliant and continue to re-imagine the market. I am a fan!
---
Sheboygan Paper Box Company started construction on its 28,000-square foot expansion at 716 Clara Avenue, 58 miles north of Milwaukee, in Sheboygan,
Wisconsin
.
Earlier, Sheboygan City Plan Commission approved a conditional use permit for Sheboygan Paper Box to
construct
a new 30,000 square foot building addition to the north side of their existing plant...
...more

Ken Notes: Didn`t we once have a large paper industry...
---

Veterans and their immediate family members can receive up to $500 for the Wisconsin SBDC Network's Entrepreneurship Training Program, thanks to a state grant and partnership with Bunker Labs Wisconsin.
The opportunity is part of a larger, multi-organization effort made possible through a $238,000 grant from the Wisconsin Department of Veterans Affairs announced Monday, March 20.
Up to 36 veterans or their spouses/children are eligible for a $250 registration reimbursement and an additional $250 upon successful completion of the course and their business plan...
...more
---
WAUSAU — A 10-acre, pale-gray warehouse on the outskirts of Wausau hides more than 200,000 unique items ranging from athletic shoes to casual shoes, athletic apparel, accessories, casual footwear — and more athletic shoes.
Nearby, in downtown Wausau, an old strip mall hides one of Wisconsin's most sophisticated e-commerce systems, dedicated to selling those shoes online.
It's an operation that's had significant help from the University of Wisconsin–Madison.
...more

Ken Notes: Who Knew???
---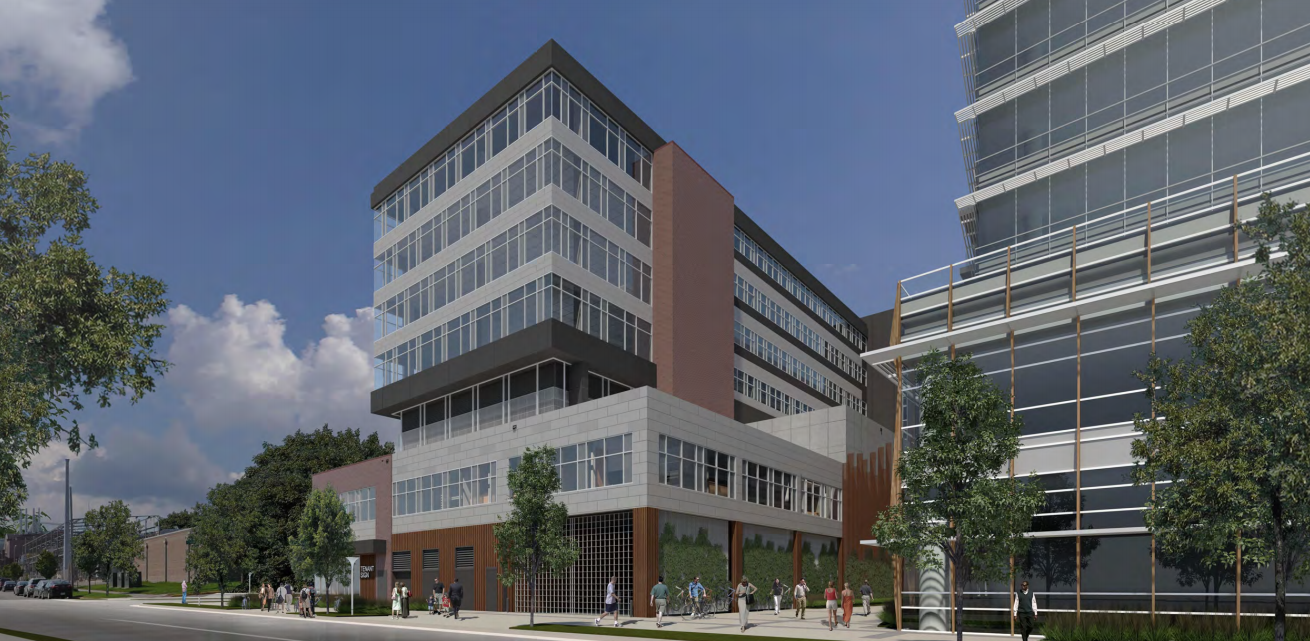 After partial approvals and struggles to meet city requirements, the Cosmos, part of a Gebhardt development on the 800 block of East Washington Avenue and home to a proposed concert venue, received final approval from the city's Urban Design Commission Wednesday.
The development includes three buildings: the Cosmos, the Spark and a city parking garage.
The Cosmos site is planned for 801 E. Washington Ave. and includes plans for a 2,500-person capacity concert venue operated by Frank Productions, as well as retail and office space.
...more
---

EBI takes the time to get to know you and your business. We'll provide you with options so that together we can make the most of your space and stay within your budget.
...more
---
DES MOINES, Iowa (AP) — Leaning over the map, Brian Vincent turned to a city official and asked, "Why does it show a park instead of my business?"
The planner paused and then explained. Des Moines leaders had concluded that the park was a better use of the land than the low-slung building that had housed Corn Belt Aluminum for decades.
"I`m like, `Thank you for the 50 years I`ve been here,`" Vincent said.
...more

Ken Notes: This is not a bad thing, but working with the displaced businesses to continue uninterrupted operation has to be a component of urban renewal.
---
STURGEON BAY - It's a three-mile drive in an enclosed and heated all-terrain vehicle to the dark red fishing shacks sitting on a foot-and-a-half of ice off the Door County shore.
Inside one of the shacks, three buddies from Michigan drop fishing lines into the water. A loose group of a dozen whitefish laid on the ice and snow outside the door are the fruit of an early February day spent ice fishing...
...more

Ken Notes: We are so missing the boat on tourism in Wisconsin, we could be the mecca for the Midwest`s middle income families to escape...
---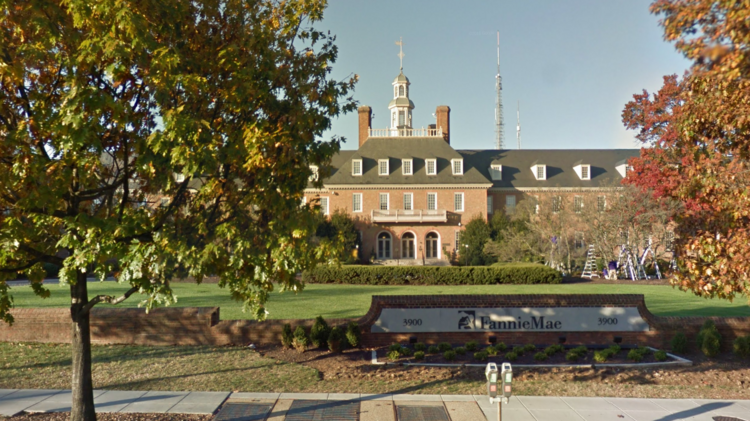 The architectural similarities between popular grocer Wegmans` typical store and Fannie Mae`s current headquarters at 3900 Wisconsin Ave. NW are strong, but soon there could be more than just a coincidence between the two.
Roadside Development is in talks with the popular grocer to anchor its planned redevelopment of Fannie Mae`s longtime home once it relocates for a new headquarters at Carr Properties` Midtown Center, Roadside Principal Richard Lake told me....
...more

Ken Notes: Smart! Public private is the way to go... and the community get a tax paying entity to boot....
---
Stay up to date by reading our
MadREP Report,
a bi-monthly newsletter that features regional economic development news, events and opportunities.

Find older issues here.

...more
---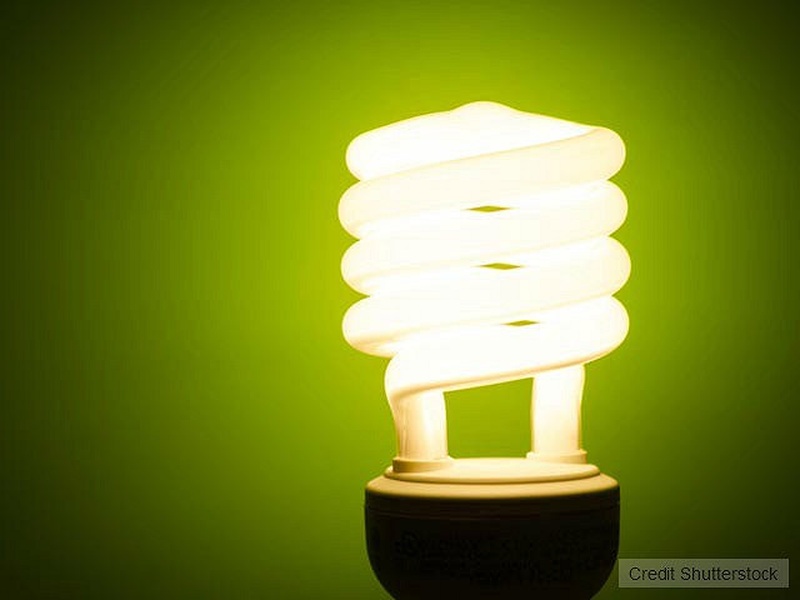 GREEN BAY, WI (WTAQ) - Brown County could become the 14th in Wisconsin to sign on to a new program that aims to help local business owners.
At its April meeting, the county`s Executive Committee will consider a resolution and ordinance that would bring the Property Assessed Clean Energy, or PACE, program to Brown County.
Deputy Executive Jeff Flynt says the program allows business owners to upgrade their business, reinvest in their building, and invest in higher performance practices...
...more
---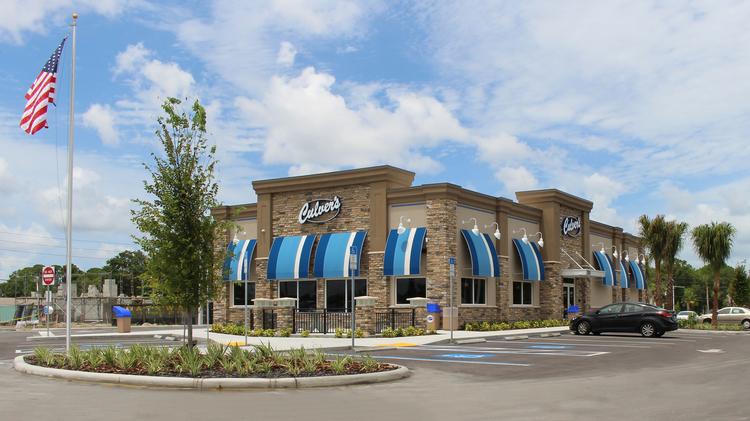 A Wisconsin native now living in Wake Forest is planning to bring a little slice of his old home to his new hometown with the planned opening of the Triangle`s first Culver`s restaurant.
Wake Forest franchise owner Erik Neudecker has contracted the rights to build potentially multiple new locations for Wisconsin-based Culver`s – a direct competitor of Freddy`s Frozen Custard & Steakburgers, which is also expanding in the Triangle with three locations. Both are quick-service, family-style restaurants that specialize in big burgers and frozen custard shakes. Culver`s also throws in its specialty Wisconsin cheese curds for good measure.
...more

Ken Notes: Go Culver`s!!
---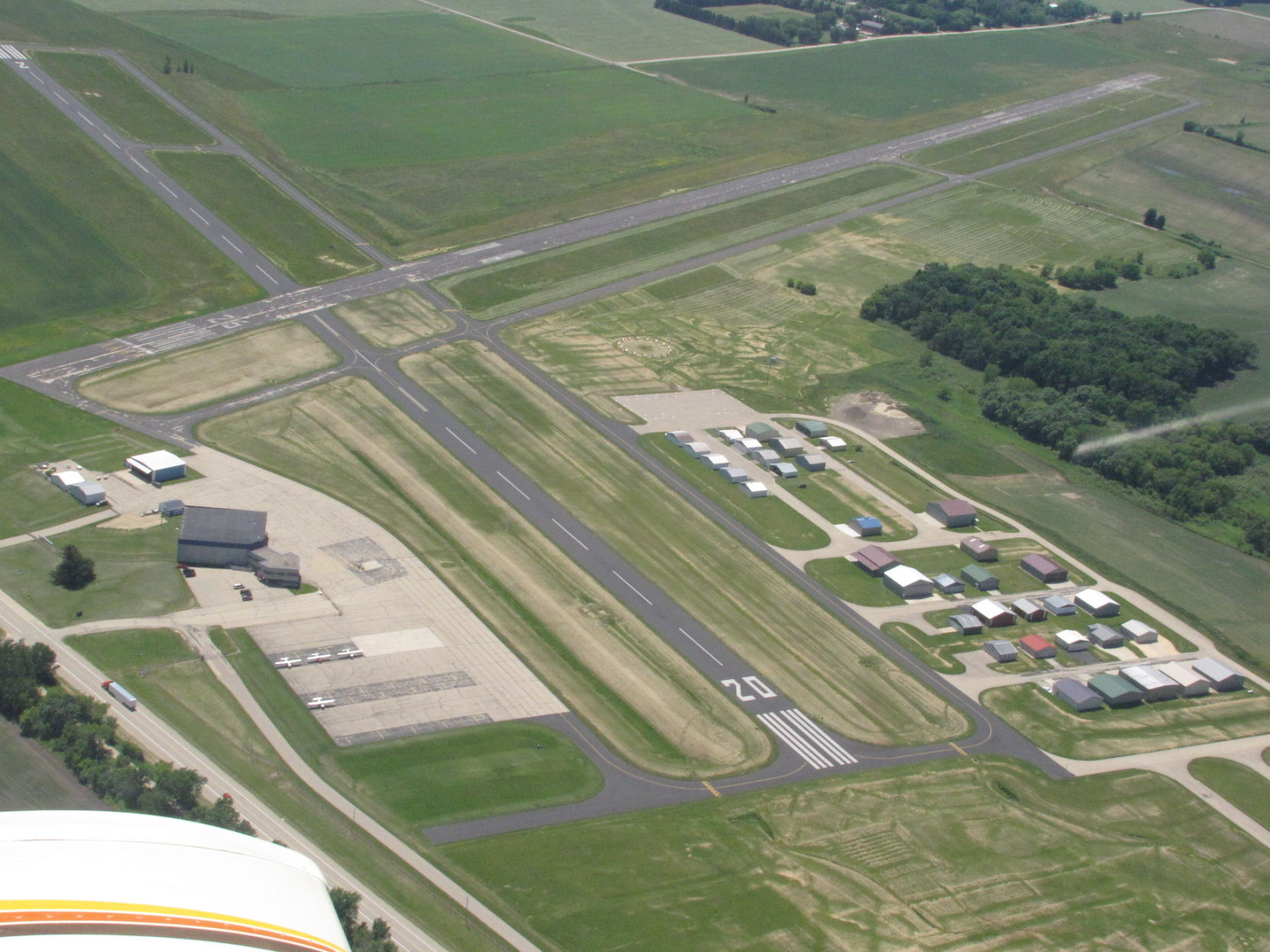 JUNEAU – Funding for a $1.9 million design and construction project was approved by the state for a runway at Dodge County Airport.
Gov. Scott Walker's office announced approval of the funding to design and reconstruct Runway 8/26 at the Dodge County Airport.
Lucas Ward, P.E., airport development engineer with the Wisconsin Department of Transportation said the project will improve safety and pavement conditions at Dodge County Airport. Construction should be completed by October 2018.
...more

Ken Notes: Just an observation, when we have a positive cash flow we tend to throw in at local airports. These airports are often the playground on the wealthier side of the community.

I do not object to this, I just wonder how we establish our priorities. If Dodge County had a unrestricted two million dollar wind fall, would local leaders chose the airport above all other projects.
---
| | | | |
| --- | --- | --- | --- |
| Dane County ED | | | |
| | Got Moo-La? | | |
| | | | |
| | | ??? | |
...more
---
Fifteen major companies will take part in about 160 "speed dating" meetings with nearly 50 emerging companies during the fourth annual Wisconsin Tech Summit, to be held March 27 at the GE Healthcare Institute in Waukesha.
"Produced by the Wisconsin Technology Council and partners that include the Wisconsin Economic Development Corp., the Tech Summit will provide an organized way for young companies and corporations with a national and global footprint to meet and explore likely business relationships around technology needs and innovation," the technology council said in a statement....
...more

Ken Notes: Nothing like love in the tech sector. By the way WDN and four other widely distributed weekly`s would love a bride -- think value added for your print pubs???
---
MADISON – Representatives from nearly 50 emerging companies from many industries will hear from experts on a variety of topics as part of the fourth annual
Wisconsin Tech Summit
in Waukesha.
The day-long event will be held Monday, March 27, at the GE Healthcare Institute in Waukesha, Wis. It will feature scores of "speed dating" strategic meetings between 14 major companies and emerging firms selected from a larger pool.
A series of 30-minute "Office Hours" will run throughout the day to address topics of interest to emerging companies in Wisconsin. The hosts who will be presenting the information are industry experts. Topics in chronological order are:... at the link...
...more
---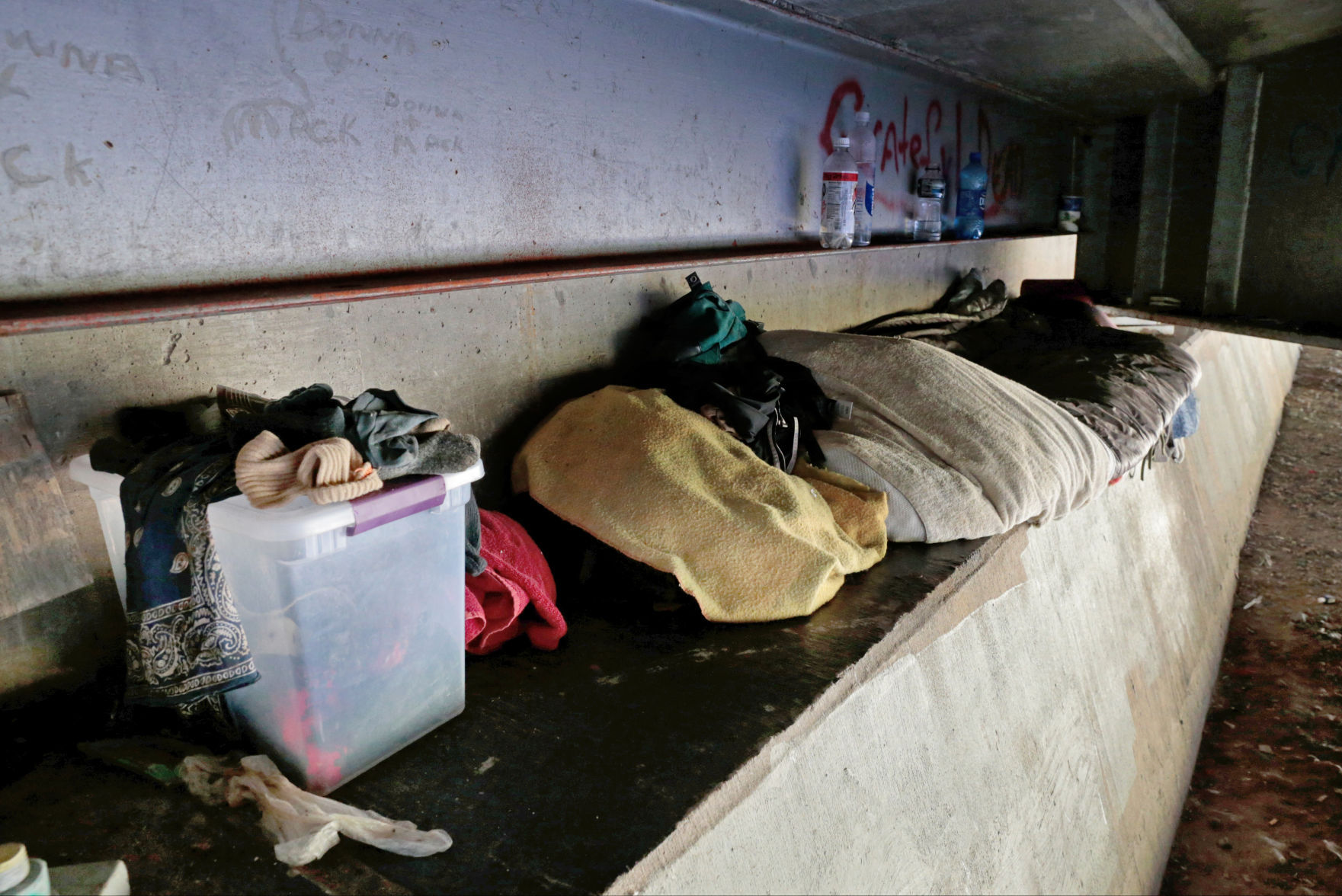 With help from Dane County, a housing first initiative has found a site on Madison`s north side to house 15 chronically homeless individuals and provide them with a range of supportive services.
"This housing first program is going to be run as an official best practices, fully loaded housing first program which frankly, we don't have in Madison," Dean Loumos, executive director of Housing Initiatives....
...more
---

GENERAL CONTRACTING
Residential - Commercial - Retail - Controlled Environments
FIRE / WATER / STORM DAMAGE RESTORATION
DESIGN / BUILD & REMODELING

"Located in the Madison region for over 30 years, Engineered Construction is an industry leader in commercial construction and the restoration of commercial and residential fire and water damage."
See comments from our clients here.
...more
---
IRON MOUNTAIN — Iron Mountain City Council members are concerned they haven't received an appraisal and other figures from the developer of proposed low-income housing development at the former Central School building.
Commonwealth Development of Fond du Lac, Wis., failed to secure tax credits from the Michigan State Housing Development Authority in the first funding round earlier this year. But the company plans to apply for the second round due April 3...
...more

Ken Notes: Payment In Lieu of Taxes, or PILOT, agreements are key to some developments especially if TIF districts, yet few elected officials or even legal advisors understand the concept and it`s impact on development...
---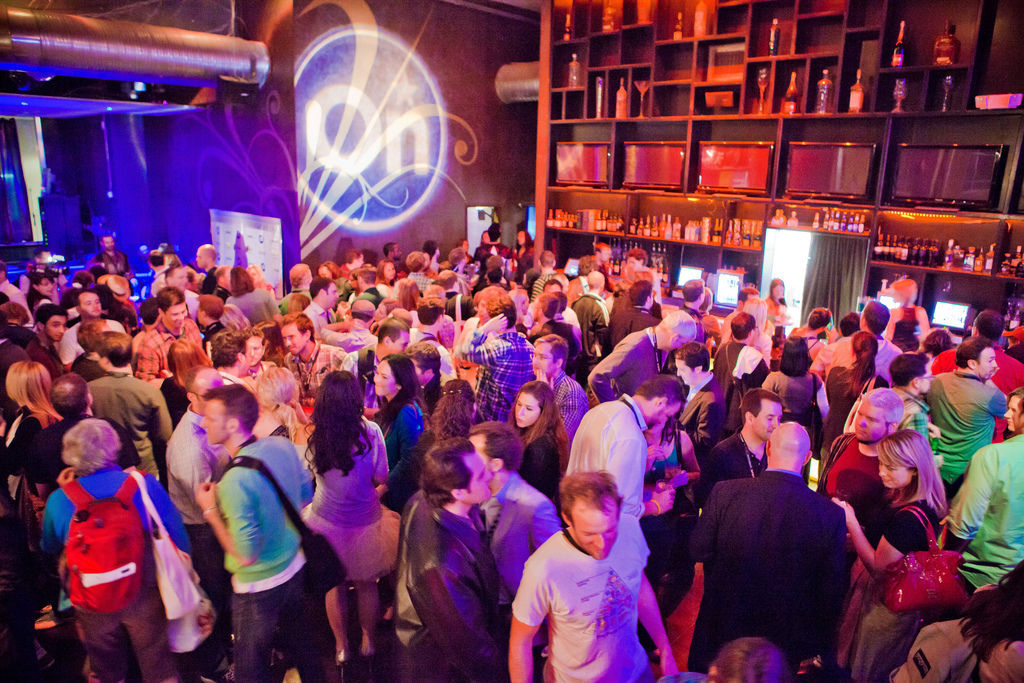 A convergence of Times Square, spring break festivity, and Silicon Valley in the middle of Austin, Texas — that`s how Madison business leader Zach Brandon describes the South by Southwest Interactive Festival, which starts Friday and runs through March 16.
Part of the mishmash of conferences and festivals that comprise the annual SXSW juggernaut that runs Friday through March 19, SXSW Interactive is the largest conference in the U.S. for entrepreneurship and startups in the country. Each year, the conference attracts 30,000 people to the city`s convention center and surrounding environs — among them, a small coterie of Madisonians like Brandon...
...more
---
MADISON, Wis. (AP) -- Unemployment rates rose across all of Wisconsin`s largest cities between December and January.
A new report the Department of Workforce Development released Wednesday shows the unemployment rate went up in the state`s 32 largest cities. Racine had the highest unemployment rate at 5.7 percent, up from 5.4 percent in December. Madison and Fitchburg had the lowest rates at 2.7 percent each. Both cities` December rates were 2.5 percent....
...more
---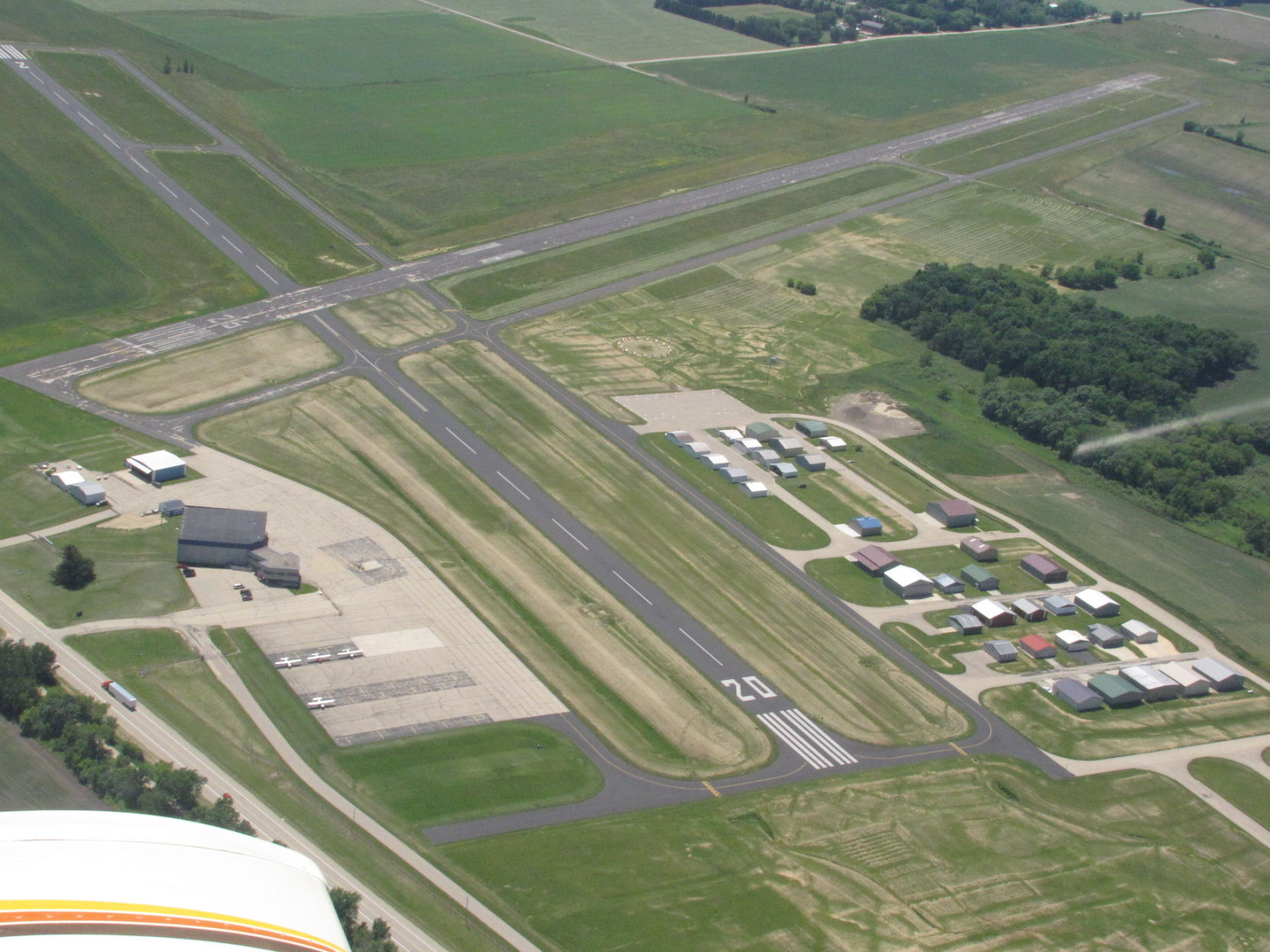 Gov. Scott Walker has announced funding totaling $1,938,607 to design and reconstruct Runway 8/26 at the Dodge County Airport.
Lucas Ward, P.E., airport development engineer with the Wisconsin Department of Transportation (WisDOT), said these projects will improve safety and pavement conditions at Dodge County Airport.
Construction should be completed by October 2018...
...more

Ken Notes: A sure sign of better economic times is the government again throwing money at small non commercial airports... I so wish we could work on spending priorities for the good of all citizens instead of the vertical market funding opportunities...
---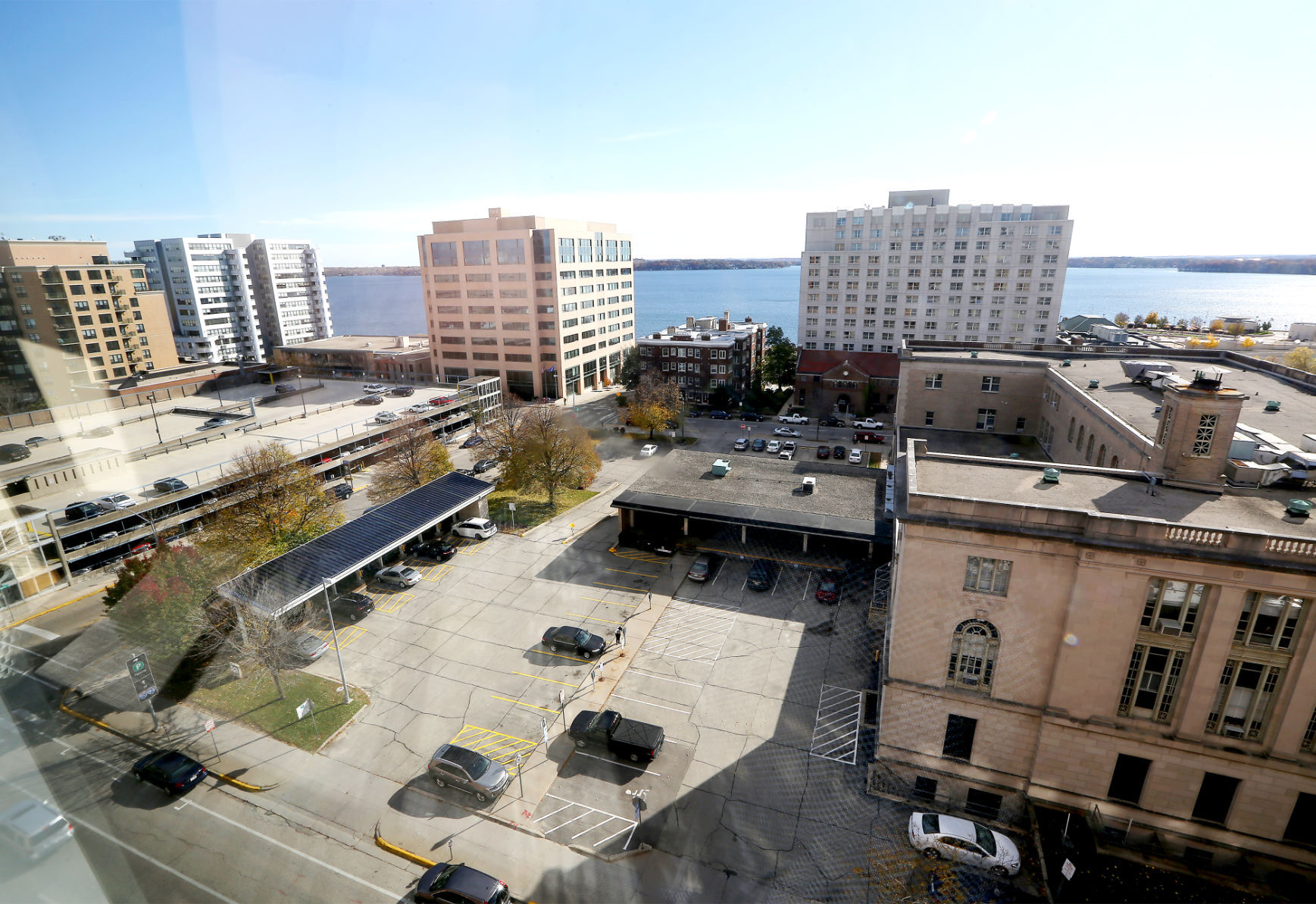 Madison's finance committee approved spending an additional $6 million to build a downtown parking ramp as part of the Judge Doyle Square redevelopment project at its meeting Wednesday.
Due to a competitive construction market and rising materials cost, the cost estimate for the public portion of the project on Block 88, which includes a new underground parking garage, came in approximately $10 million over its $39.7 million budget, according to a March 2 memo from Mayor Paul Soglin and the Judge Doyle Project Coordination team...
...more
---
GREEN BAY, Wis. (AP) — Charlie Frisk found himself in Rick Berken`s basement in March 1997 plotting to preserve 40 acres of woodland along Baird Creek Drive.
At the time, a developer had asked the city to rezone the property to allow a luxury housing development on the hilly terrain south of Baird Creek, the Green Bay Press-Gazette reported. Environmentally minded residents in the area, such as Frisk and Berken, let the City Council know they had a different idea: Add it to the Baird Creek Greenway.
...more
---
Founded in 1976 by George and Candy Gialamas, The Gialamas Company specializes in Class A Commercial Real Estate. For more than 35 years, The Gialamas Company has brought its real estate development, brokerage, leasing and building management expertise to the City of Madison and the State of Wisconsin. Our premier development, Old Sauk Trails Park, is one of the most prestigious business parks in Wisconsin; containing numerous office buildings supplemented by restaurants, hotels, financial institutions, a childcare facility and a walking/jogging trail system.
The Gialamas Company's fully integrated in-house staff and maintenance team, combined with our distinct knowledge and experience, ensures the highest level of service in all facets of the company.
...more
---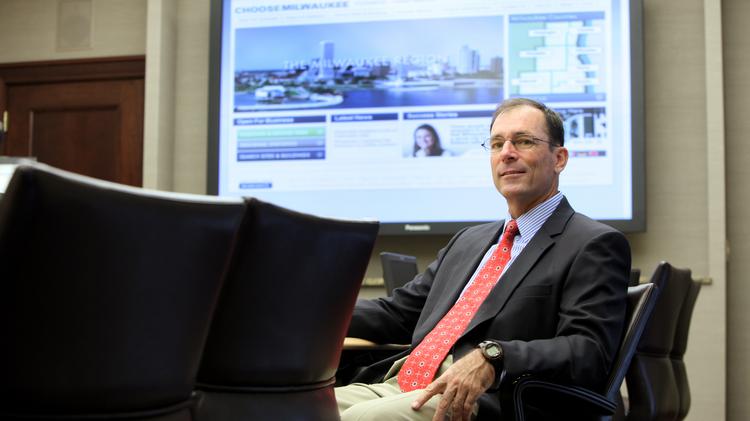 The Milwaukee Development Corp. has landed a $500,000 matching grant from the Wisconsin Economic Development Corp. that will enable the organization to establish a $1 million seed fund to help firms in advanced manufacturing and the technology sectors.
The grant is part of WEDC`s Capital Catalyst Program, which launched in 2012 and since then, has provided $3.5 million in seed funding to more than 100 businesses around the state...
...more

Ken Notes: Why not a state wide program working with all EDC`s although MDC is a great organization.
---
I remember how hard it was to find a job during the Great Recession. Having graduated from college in 2008, that was just the time I was looking for my first full-time position.
For many businesses, keeping the doors open was a struggle. That was particularly pronounced in the manufacturing world. But the New North, an economic development organization covering 18 Wisconsin counties, had an idea about how to help area factories make it through.
...more
---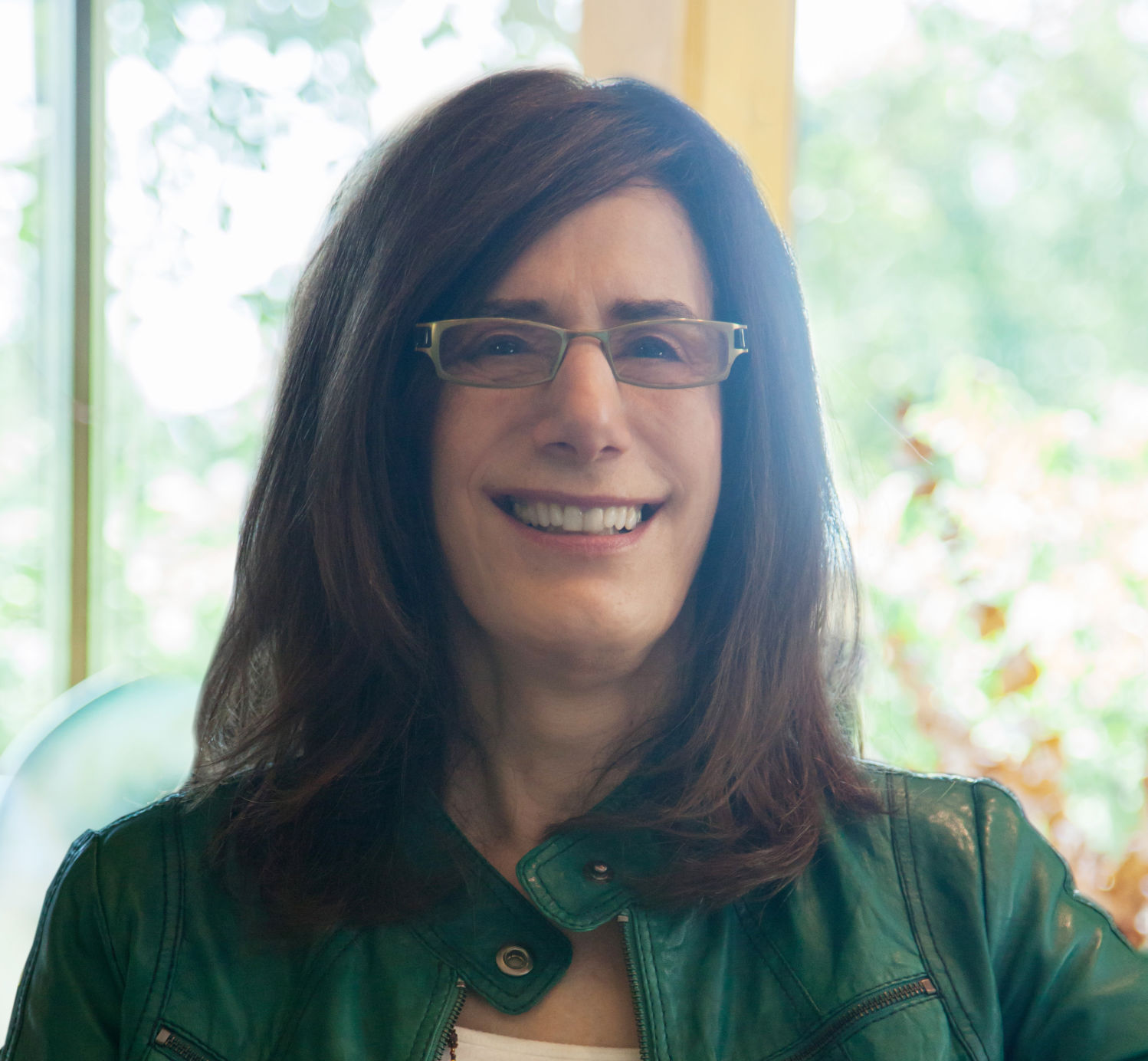 Nine Wisconsinites have earned spots on Forbes` 2017 list of the world`s billionaires, including Epic Systems Corp. founder Judy Faulkner.
Faulkner, 73, is No. 867, with $2.4 billion, Forbes says, putting her in last place among the Wisconsin residents on the publication`s list....
...more

Ken Notes: We need to be very careful here, for Judy to actually have 2.4 billion to spend EPIC would have to be sold or go public...
---
R.A. Smith National, Inc. is a leading consulting engineering firm, providing multi-disciplinary services to federal, state and local government and the land development industry nationwide.
---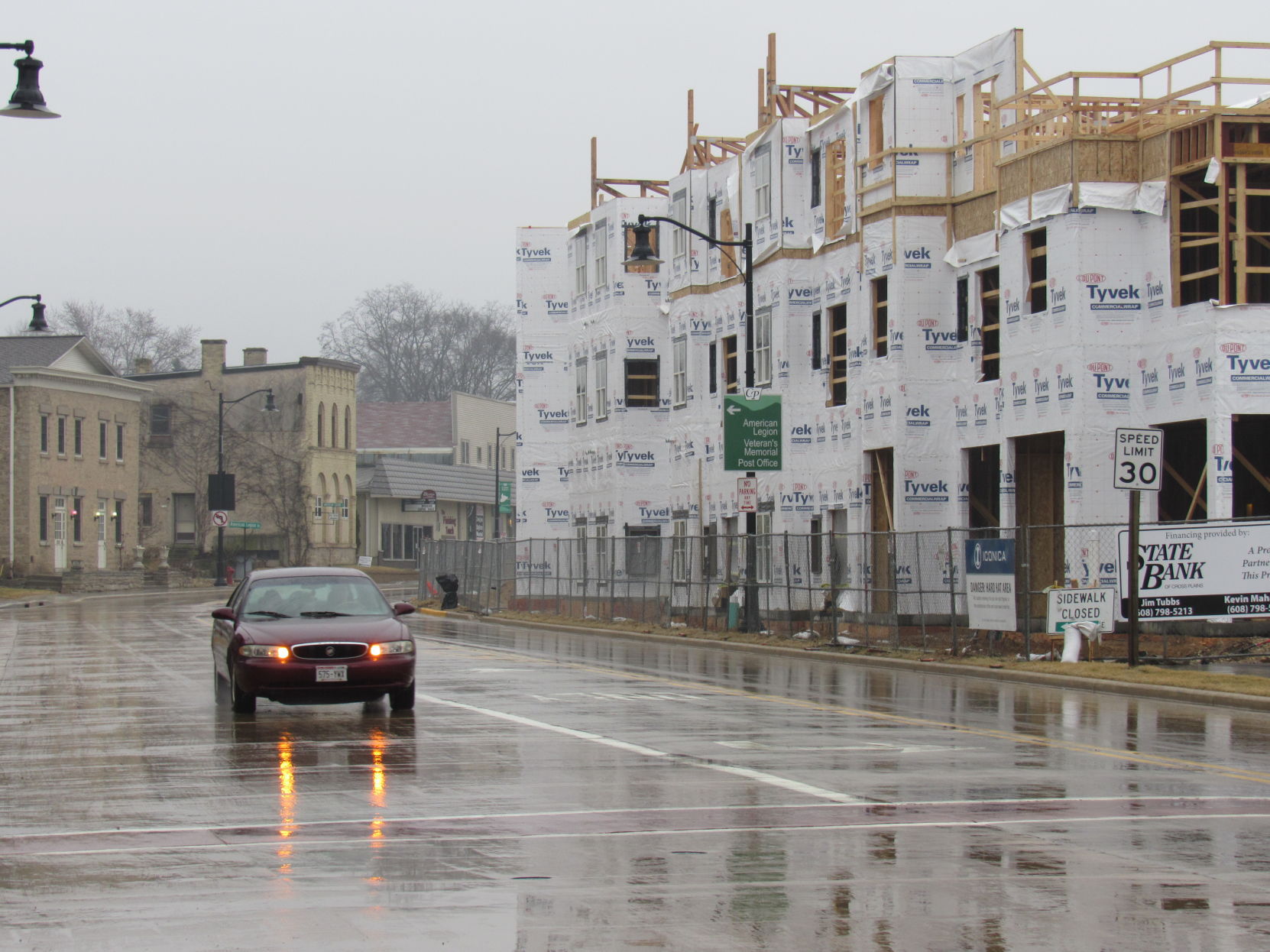 A development project pushed out the lone hardware store in Cross Plains, but another proposal could bring one back to the village.
The Cross Plains Village Board last week approved a developers agreement with Kalscheur Implement Co. that could lead to a 6,480-square-foot hardware store on the village's west side. The store would be next to Kalscheur's implement and lawn and garden businesses at the corner of Main and Water streets, and could open by the end of the year or early 2018, said Glen Wipperfurth, co-owner of Kalschuer and the company's president since 2011...
...more
---
Gov. Scott Walker approved a $1,241,632 million emergency harbor assistance grant to F.J. Robers Co., Inc., of La Crosse, to replace a portion of the company's main dock wall. The original dock wall, located on the Mississippi River, was built in 1982 and has served as a mainstay to transport bulk commodities. Heavy use and chemical erosion have contributed to the dock wall deterioration. The full cost of the project is expected to be $1.5 million.
This port serves farms, industry, local governments and the state of Wisconsin by shipping grain, feed ingredients, road salt, coal, fertilizer, steel cement, railroad ties, dried distiller's grain and other commodities by barge..
...more
---
MADISON - The Wisconsin 4-H Foundation announced today that Case IH and New Holland Agriculture, brands of CNH Industrial, have joined the ranks of Silver Clover Corporate Sponsors of the Foundation.
"Case IH is very supportive of the important work that Wisconsin 4-H does to help teach, protect, promote and defend agriculture. We especially commend the thousands of adult volunteers who serve as mentors and role models and make this organization so successful" says Dan Danford, Public Relations & Sponsorship Manager, North America.
...more

Ken Notes: THANK YOU!
---
The proposal by the White House will have a detrimental impact on people in every part of Wisconsin when it comes to achieving and maintaining homeownership.
Communities throughout Wisconsin have experienced positive economic impact from the housing and community development activities provided by the NeighborWorks Alliance of Wisconsin, which is made up of six groups all chartered by NeighborWorks America...
...more
---
---
ONALASKA, Wis. (WKBT) - The search for an Onalaska City Administrator is over.
Onalaska`s Common Council announced a finalized contract with Eric Rindfleisch for the position.
Rindfleisch completed a Master`s Degree in Public Administration in 2010. He served as City Administrator for both Edgar and McFarland, Wisconsin, then Director of Administration in Lodi...
...more
---
After ruminating around the Boulder Junction Economic Development/Connect Communities Committee for the past several months, a student survey for Lakeland youth has been finalized. The survey seeks to gain insight on what Northwoods middle and high schools like, dislike and hope can be improved in the area.
The next step: getting the survey into the hands of the students.
Formulated by members of the committee, the survey begins with standard questions about age, location, and how long that particular student has lived in the Northwoods. From there, questions become more thorough.
Why did you family move here? What do you like about living in the area? What types of businesses are missing in the area? These multiple choice questions attempt to understand some of the pros and cons of Northwoods life for young people...
...more
---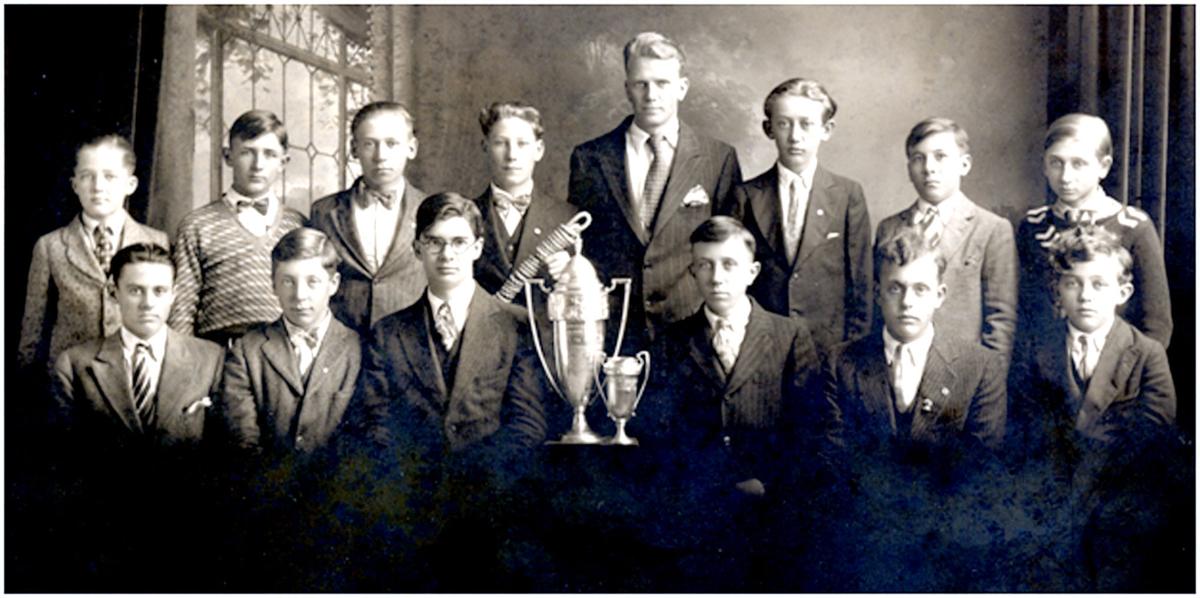 When a farmer selects a hybrid variety of seed to plant, repairs a piece of equipment or enters receipts into a record book, he or she can probably identify the basic skills learned in high school vocational agriculture for completing these tasks.
According to David Laatsch, former Beaver Dam High School agriculture teacher, "For 100 years, the Smith-Hughes Act of 1917 that established vocational agriculture programs in high schools, raised American agriculture to a world stage and prepared our people for a new century of progress."...
...more

Ken Notes: Congrats!!!
---
We manage your IT-- so you can focus on running your business

Know you need IT but not sure where to start? Let our technical experts designs an IT plan that works for your company. We`re your IT one stop shop.
---
Like many visitors to Washington, D.C., Donna Murr has seen the U.S. Supreme Court as a tourist.
On Monday, the Eau Claire resident and her family will be inside the court as parties, when the court hears oral arguments in their own case over whether a cottage and an extra lot they own on Lake St. Croix should be considered two separate parcels.
The court`s decision could determine whether Murr and her siblings will be able to preserve, improve and keep the cottage their late parents built in 1960. The case is being watched closely by both property rights advocates and governments.
...more
---
Roger Luce, the executive director of the Oneida County Economic Development Corporation (OCEDC) and the Northeast Wisconsin Economic Development Corporation (NEWEDC) will step aside next year and enjoy the retired life.
"April 27, 2018 will be my last day of employment," Luce told the board of directors at a joint meeting last week.
Luce has served as executive director for both organizations for the past six years and it was the dual role which drew him to the position.
...more

Ken Notes: He will be missed!
---
Milwaukee - 1/1/2020 Journal Sentinel business reporter Tom Daykin talks about commercial real estate and development, including stores, hotels, offices, condos, apartments and industrial buildings...
...more

Ken Notes: Tom Daykin is the source for ED news in MKE. This is a permanent link to articles in his blog which is updated daily...
---
MADISON (AP) — A new $75 million state crime lab and law enforcement center in the Milwaukee area and a 19th century-style brewery and beer garden at the Old World Wisconsin historic site were among the projects added to budget plans on Wednesday by the state Building Commission.
The commission approved all of the $803 million worth of projects sought by Gov. Scott Walker in his proposed 2017-19 capital budget. More than half of the new projects, about $450 million worth, would be paid for with new borrowing.
The crime lab would replace an existing 40,000-square-foot operation in Milwaukee. The new 150,000-square-foot lab would be in either Milwaukee County or Waukesha County...
...more
---
Construction is moving along at Greenfield`s 84South mixed-use development and local officials updated residents this week with some visuals of the site.
Snapshots of the progress were shared on the city`s Facebook page along with comments about which business is bound for each space. County officials and developers broke ground on the 84South project in late October.
The mixed-used development is located just south of Interstate 894 and west of South 84th Street. It will comprise about 250,000 square feet for shops and restaurants as well as about 270 market-rate apartment units...
...more
---
Mills Fleet Farm is seeking to build a 218,000-square-foot store in the Pabst Farms development at I-94 and Highway 67 in Oconomowoc.
According to documents filed with the City of Oconomowoc, the store would be at the northeast corner of the highway intersection in the Pabst Farms Town Centre development.
Other Mills News:
At least 325 full-time workers required in five years at planned distribution center
...more
---
Milwaukee Public Schools Superintendent Darienne Driver spoke Wednesday at Marquette University Law School about issues facing the state`s largest school district.
Driver, who has been superintendent since 2014, is proposing a number of changes, including changes to the school year calendar, making MPS the only authorizer for new charter schools in the city and requiring uniforms.
Milwaukee school board members approved a district-wide uniform policy late last month, which Driver said will let kids focus on academics...
...more
---
The bevy of construction cranes hovering over downtown Milwaukee reflect an extraordinary commercial real estate boom that is reshaping the city`s skyline and transforming the ways its people live, work and play.
Simply put, we are witnessing the remaking of downtown Milwaukee.
Two large office buildings overlooking Lake Michigan. A pair of apartment towers, part of an ongoing boom in higher-end rental housing. An arena for the Milwaukee Bucks and other events with
a futuristic design
that — love it or hate it — is architecturally light years away from the building it`s replacing...
...more
---
A development that would create commercial space and nearly 200 housing units on a Port Washington site overlooking Lake Michigan has been selected by city officials from among three competing proposals.
The $54 million project, known as Prairie's Edge, would use 44.6 acres along the east side of Highway C at Sunset Road that would be purchased from the city.
...more

Notes:
---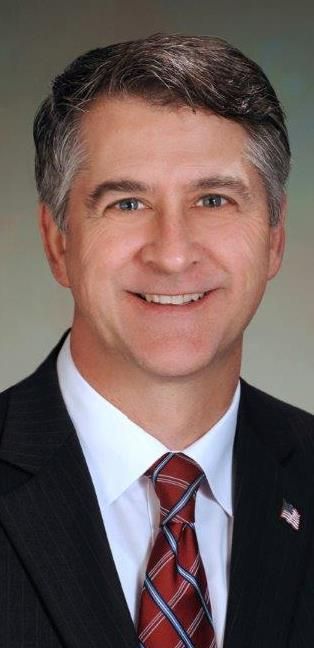 The City of Racine has enjoyed positive attention lately which continues to prove that our city is a great place to live and work.
There are so many great things happening in our town that often go unnoticed and unreported, but the Moving Forward section is a great opportunity to share some of our "bragging points" and I encourage you to brag along....
...more
---
During the past five years, several new hotels have opened in or near downtown Milwaukee, adding more than 1,100 rooms to the market.
That's a lot of new hotel room inventory for a city that is not considered a top tourist destination, like Orlando or Las Vegas.
And even more new hotels are coming to the downtown area. The 220-room Westin hotel will open this summer near the U.S. Bank Center. The Forest County Potawatomi Community plans to build a second hotel tower at Potawatomi Hotel & Casino that would add another 150 to 200 rooms there. A developer plans to convert the Humphrey Scottish Rite Masonic Center building into a 220-room hotel. Marcus Corp. and Jackson Street Holdings have massive competing hotel development proposals for the city-owned Fourth and Wisconsin site. Bear Development is converting the historic Button Block building into a Homewood Suites hotel...
...more
---
In front of a packed audience, the Kenosha Area Business Alliance presented a report card of sorts as part of its 2017 annual meeting.
During the luncheon Wednesday at the University of Wisconsin-Parkside, business leaders, government officials and an array of interested parties heard a scorecard of activities and successes made possible by the funds and efforts of the public-private organization.
KABA President Todd Battle...
...more
---
GREEN BAY – A Chicago company's $176 million reorganization plan for Green Box NA Green Bay would pay nearly $14 million in unpaid taxes and debts to untangle founder Ron Van Den Heuvel's web of lawsuits and unpaid bills.
GlenArbor LLC, an investor in Green Box, has spearheaded efforts to pull the De Pere-based company out of bankruptcy since Van Den Heuvel sought protection from creditors in April 2016. Its plan calls for the creation of a new company that would secure the equipment, intellectual property and money needed to operate a complex system for recycling waste that typically ends up in landfills...
...more
---
A disputed apartment proposal next to Cedarburg`s historic downtown has received a key city endorsement after the developer downsized the project.
The Plan Commission voted 4-2 at its Monday night meeting to approve HSI Properties LLC`s proposal to develop 69 apartments near the historic St. Francis Borgia Catholic Church...
...more
---
GREENDALE — Kohl's is relocating its store at Southridge Mall in Greendale to a smaller-format location at the new and emerging 84South mixed-use development in Greenfield, the company said Friday, according to the Milwaukee Business Journal.
The Menomonee Falls-based department store chain said the new 84South location will be 55,000 square feet compared with the two-level 85,000-square-foot store at Southridge. The relocated store is expected to open in late 2018 pending municipal approvals.
...more
---
STURGEON BAY - The city`s embattled west-side waterfront project may move forward as the parties involved in the dispute have begun to meet.
City officials, the hotel developer and the Friends of the Sturgeon Bay Public Waterfront representatives began talks facilitated by state Rep. Joel Kitchens, R-Sturgeon Bay, Monday afternoon to resolve the hotel location with another session set for Friday.
...more
---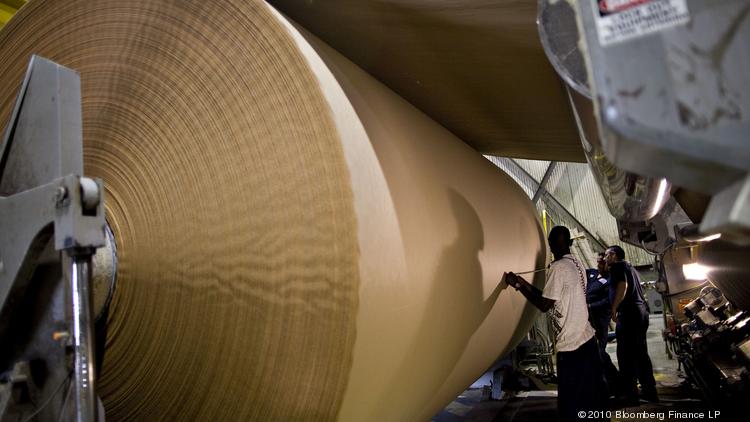 Gov. Scott Walker is slated to be on hand Monday as Pratt Industries officially opens its new 350,000-square-foot corrugated box factory in Beloit.

Pratt Industries, which says it is the only major American paper-making company in the industry to produce only 100 percent recycled paper, invested $60 million in the new plant, according to a company news release. The facility created 200 construction jobs during the building process and now will add 140 "green-collar" manufacturing jobs. The factory is designed to produce 600 tons of recycled boxes daily at full capacity.
...more
---

Visions Northwest, Northwest Wisconsin Workforce Investment Board, and the Northwest Wisconsin Educators for Regional Development are excited to announce the 2017 Regional Insights on the Economy (RIsE) RIsE Series. RIsE is a series of three breakfast sessions throughout the region focused economic trends and workforce development issues. The 2017 sessions will build upon the issues, priorities, and solutions identified in the inaugural 2016 RIsE Series.The topic of this year's series is young professionals, talent, and attraction in Northwest Wisconsin.
...more
---
BELOIT—The opening of Pratt Industries' new cardboard box plant in Beloit is proof Wisconsin is beating Illinois in the border war for business, Gov. Scott Walker said at a ceremony at the plant on Monday.
Pratt's new facility, a 350,000-square-foot box, will employ 120 people and produce and distribute many, many smaller boxes...
...more
---
One of the last conversations Welford Sanders had was with Bob Lemke, president of Wisconsin Redevelopment, LLC. They talked about the future of the building that houses the Milwaukee Enterprise Center (MEC), 2821 N. 4th St.
"He was constantly thinking and obsessing about the project," Lemke said. "It was another part of his long-term vision for the area."
...more
---
Our Current Publications:
...more
---
FINANCING & GRANTS
Brownfield Grants: Grants to local governments, businesses, non-profits and individuals for developing commercial and industrial sites that have been adversely affected by environmental contamination.
Brownfield Site Assessment Grant: Grant funds to approved projects to assist local governments with conducting initial environmental assessment and demolition activities on an eligible abandoned, idle or underutilized industrial or commercial site.
Business Opportunity Loan Fund: Financing options ranging from loans to loan guaranties for businesses making investments to expand in or relocate to Wisconsin.
Capacity Building Grants: Grants to assist local and regional economic development groups to create an advanced economic development network within Wisconsin.
Capital Catalyst: Matching grants to seed funds managed by local communities and other eligible entities to provide capital to high-growth startups and emerging growth companies.
Community Development Investment Grant: Financial support for shovel-ready projects with particular emphasis on downtown community driven efforts that deliver significant, measurable benefits in job opportunities, property values, and/or leveraged investment by local and private partners.
Global Business Development Grants: Grant funding to support the growth and expansion of exports by Wisconsin companies.
Idle Industrial Sites Redevelopment: Highly competitive program offering grants to Wisconsin communities for the implementation of redevelopment plans for large industrial sites that have been idle, abandoned or underutilized for at least five years.
Industrial Revenue Bonds: A unique type of revenue bond organized and issued by a state or local government, the proceeds of which are directed to a private, for-profit business.
Seed Accelerator: Provides grants to eligible communities and other organizations to support a pre-seed business model program that incorporates training, mentoring and financial assistance to entrepreneurs in their area. Grant funds may be used as seed capital for companies in the accelerator, as well as for costs associated with initiating the accelerator program.
Special Project Loan Fund: Loans or loan guarantees to eligible companies preparing for future growth; diversifying operations, markets or product lines to increase competitiveness; or preparing a project site for future commercial development.
Technology Development Loans: Flexible lending program designed to assist high-tech startup and emerging growth companies in financing the development and launch of innovative products and services.
TAX INCENTIVES
Business Development Tax Credit: Provides refundable income tax credits that can be earned based on jobs, capital investment, training and the location or retention of corporate headquarters.
Capital Gains Investment Incentives: Capital gains on funds invested in qualified Wisconsin businesses are completely exempt from the capital gains tax after the investment has been held for five years. Capital gains on existing investments which are sold in order to generate funds for investments in qualified Wisconsin businesses are deferred so that they are not taxed at the time they are invested in the Wisconsin businesses.
Development Opportunity Zones: Non-refundable tax credits for new and expanding businesses in the cities of Beloit, Janesville and Kenosha to assist with capital investment and the creation and retention of new, full-time jobs.
Enterprise Zone Tax Credit: Refundable tax credits for new and expanding businesses that can be earned based on job creation, job retention, training, investment and Wisconsin supply chain expenditures.
Historic Preservation Tax Credit: State income tax credit for 20% of the qualified rehabilitation expenditures for eligible buildings.
Job Creation Deduction: Companies can take an exclusion from income if they create jobs in Wisconsin of $4,000 per employee for small businesses and $2,000 per employee for larger businesses.
Manufacturing & Agriculture Credit: Available to individuals and entities for taxable years that begin on or after January 1, 2013, for manufacturing and agricultural activities in Wisconsin. The credit is a percentage of "eligible qualified production activities income." The credit is calculated by multiplying eligible qualified production activities income by one of the following percentages.
For taxable years beginning after December 31, 2012, and before January1, 2014, 1.875%
For taxable years beginning after December 31, 2013, and before January 1, 2015, 3.75%
For taxable years beginning after December 31, 2014, and before January1, 2016, 5.526%
For taxable years beginning after December 31, 2015, 7.5%
For individuals, the credit is limited to the amount of income tax paid on the income from which the credit is based. For a corporation, eligible qualified production activities income is the lesser of:
eligible qualified production activities income,
income apportioned to

Wisconsin

, or
income taxable to

Wisconsin

as determined by combined reporting law, if the corporation is a member of a

Wisconsin

combined group
Property Tax Exemptions: Machinery and equipment used in manufacturing is exempt from personal property taxes. Manufacturer and merchant inventories are exempt from personal property taxes. Certain waste treatment facilities owned by utilities, manufacturers, and commercial businesses used for the treatment of industrial waste materials are exempt from general property taxes.
Qualified New Business Venture (QNBV) Program: Helps drive investment to innovate early-stage Wisconsin companies by allowing investors to claim a 25% tax credit on the amount they invest into a QNBV-certified business.
Research and Development Tax Credit: An R&D credit is available to corporations, sole proprietorships and pass-through entities equal to 5% (10% in some cases) of the excess of qualified research expenses for the current year over a base amount.
Sales Tax Exemptions: Wisconsin sales tax does not have to be paid on the following:
Machinery and equipment used by a manufacturer in producing tangible personal property.
Tangible personal property that becomes an ingredient or component of another product in the manufacturing process.
Tangible personal property that is consumed or loses its identity in the process of manufacturing tangible personal property.
Machinery, equipment and tangible personal property used in research by companies that are engaged in manufacturing or biotechnology.
Fuel and electricity used in manufacturing.
WORKFORCE DEVELOPMENT
Apprenticeship Completion Award Program: Offers employers, adult apprentices and sponsors a 25% reimbursement (up to $1,000) for instruction costs, including tuition, books, materials and other course fees.
ExporTech: Export acceleration program to help Wisconsin companies expand their global market reach through targeted export strategy development and execution.
Industry Development: WEDC's Division of Business and Industry Development delivers customized solutions—technical and financial—to established business associations, consortia and industry cluster organizations in order to create favorable conditions for expanding existing Wisconsin industries and attracting new companies to priority industry sectors in Wisconsin. The division also supports minority business development by working with and providing resources for revolving loan funds and technical assistance to minority business development groups.
Veteran Grant Program: Offers employers a state grant of up to $10,000 over four years for hiring and retaining eligible veterans.
Wisconsin Fast Forward: Makes $15 million in grants available to employers to develop and implement innovative and collaborative customized training solutions for skilled workers.
...more

Ken Notes: I ran across this and thought I would add links as time permits. Hope it helps...
---


KELLER, INC.
JSD Professional Services
SCS Engineers
Cresa
Ayres Associates
Miron Construction
Emmons Business Interiors
Engineered Construction Inc.
The Gialamas Company
R.A. Smith
Brothers Business Interiors
Findorff
5NINES:::
CirexNews
Property Drive

...more
---
Start Week: 9 - Query String:SELECT * FROM wdn WHERE `issue` > 9 and volume = 5 OR `issue` > 90 ORDER BY sortorder