---
Ken Harwood

Advocating for Wisconsin
Ken [at] KenHarwood.com
608.334.2174
...more
---
The governor's office is building the case to renegotiate
In 2017, Wisconsin offered Foxconn a record-breaking subsidy to build an LCD factory in the state, only to see the promised factory fall behind schedule and grow progressively smaller. Now, the Wisconsin Department of Administration has requested a reassessment of the costs and benefits to the state regarding the far-tinier facility...
...more

Ken Notes: Again this is an opportunity to attract other businesses to Wisconsin using a national stage. We could use Foxconn to establish a set of programs, incentives and grants available to ALL new and growing businesses in the state. Using a redesigned TIF statute and an income tax break for companies actually providing good new jobs, we would truly hang an open for business sign in the state. We can work with our tech and college programs to offer qualified employees. We can remove politics from economic development and bring rural Wisconsin and other communities to the table. AND we would be able to get the national press to tell our story for FREE. The value of this news outlet would be immeasurable - instead of "that stupid Foxconn deal" we would be the state that wants to do business with your company.

One final question if we believe the Foxconn jobs are worth it -- why wouldn`t we make the same investment in any Wisconsin manufacture???
---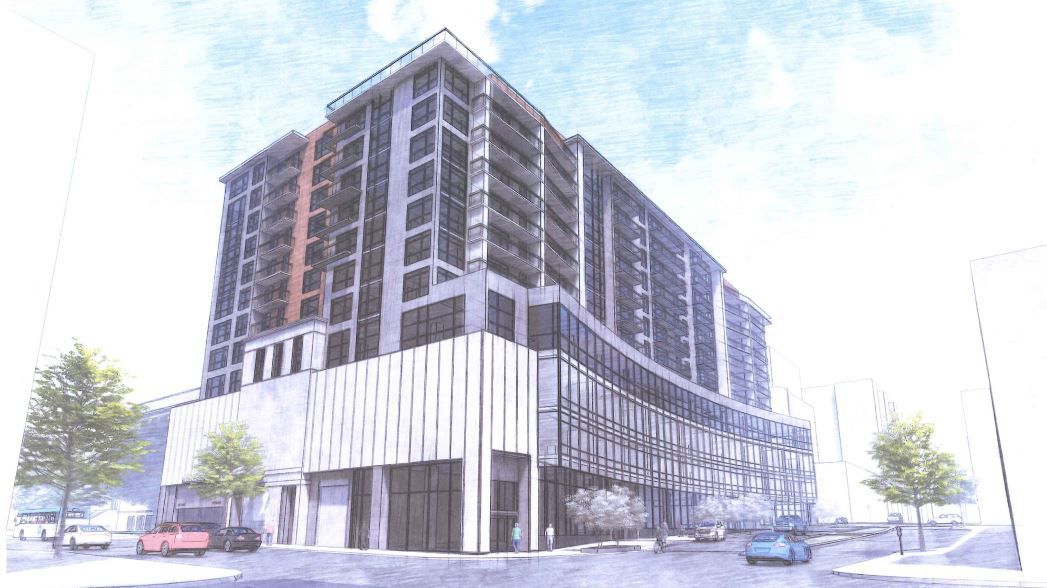 Update: After nearly two hours in closed session Monday, Mayor Satya Rhodes-Conway said the Finance Committee gave "several specific instructions" to the negotiating team.
She said the instructions will be implemented over the coming weeks but did not elaborate. Negotiations are ongoing with Gebhardt Development.
Moving forward on the affordable housing portion of the Judge Doyle Square project in downtown Madison will require a decision that balances city costs, the number of affordable units and a desire to scatter the affordable units throughout the building...
...more

Ken Notes: I was in a Gebhardt project last night, These guys know what they are doing! For the record they did separate high rent office space from lower cost options and EVERYONE got a great project and wonderful space, just saying...
---
Commissioners Say Project Will Enhance Reliability While Moving Toward Clean Energy Goals
The Public Service Commission has unanimously approved the construction of a roughly 100-mile transmission line through southwestern Wisconsin.
The Cardinal-Hickory Creek project is expected to cost more than $500 million and create between $23 million and $350 million in economic benefits to Wisconsin over its 40-year lifespan.
PSC Chairwoman Rebecca Valcq said to characterize their decision on the project as difficult was an understatement.
"It was not easy and I went back and forth, but for me the risks of not building this line and being wrong are just too great," said Valcq. "I'm voting for the project to ensure energy reliability in our region and access to lower cost clean energy can be achieved."...
More Details Here:

...more

Ken Notes: I did see this coming and wrote about the inevitable approval of the Cardinal-Hickory Creek line often. I will continue to advocate for Driftless area amenities like trails, public land set asides, camping, promotion of tourism in the region, and economic development -- but I fear we have lost much if not all of our leverage now that the project is approved. It also suggest that renewable power need not be a distributed regional system so watch for more mega solar and wind systems. Please share this and continue to write and discuss how we transition to renewable energy in the future. Finally even the 15% figure is a lot for Wisconsin to pay for a system built to primarily serve other States.
---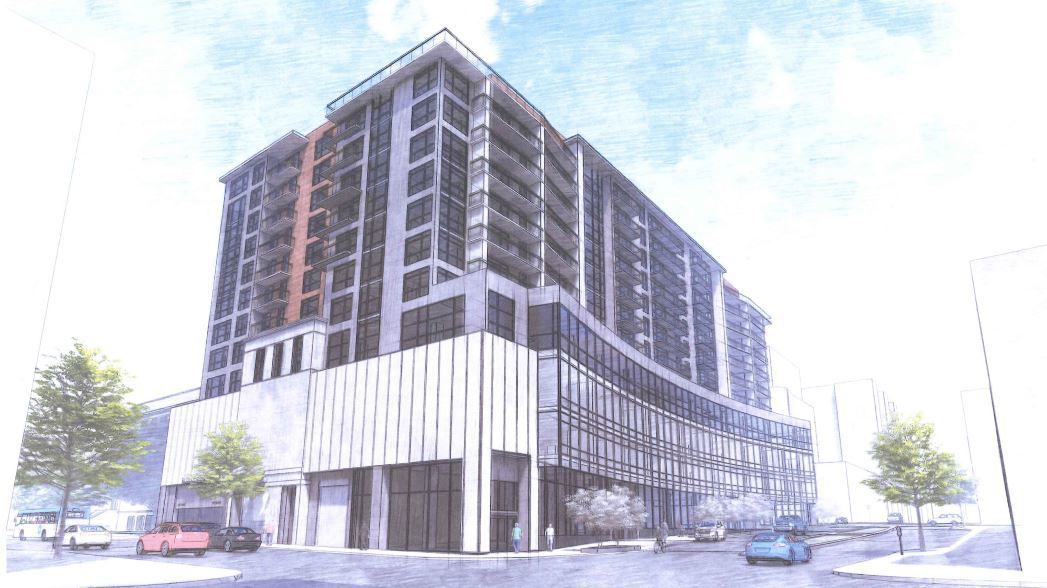 On this week`s "Center Stage" political podcast -- click the orange play button above to listen -- Milfred and Hands lament Madison`s utopian disdain for lower-cost apartments being proposed for the lower part of a Downtown tower a block off the Capitol Square. The Madison City Council is confusing affordable housing with high-rise penthouses....

...more

Ken Notes: I continue to advocate for affordable vs. "Affordable" housing. Smaller units, co-housing, micro home communities, more ownership, transit to more affordable communities, mother in law units, and much more. The new mayor should get this she worked on the issue for years, what we need is real leadership and direction. And by the way Gephardt bringing affordable in any form to Doyle Square is amazing!
---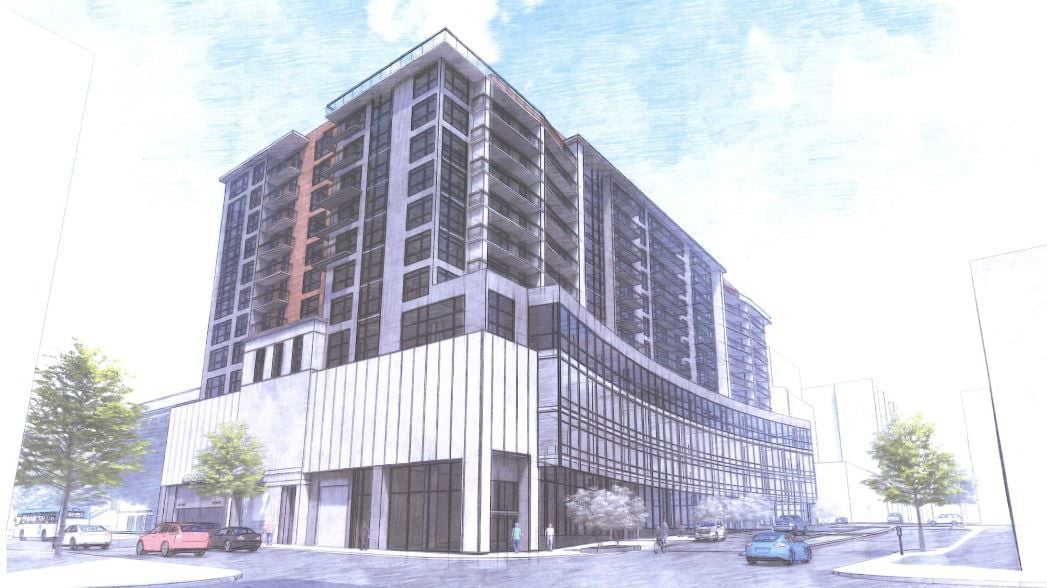 Madison wants a developer to scatter subsidized apartments throughout a Downtown housing tower — including top floors with sweeping views — rather than segregate them on three floors in part of the massive Judge Doyle Square project. But doing so will likely mean fewer low-cost units at a higher cost to taxpayers, the developer said.
Under one new option from Gebhardt Development, distributing the originally proposed 78 units throughout the building while restricting them to those making no more than 60% of Dane County median income, or $54,240 for a family of three, could cost the city up to $2.4 million more than planned. Other options would reduce the number of low-cost units but still increase the public cost up to $720,000...
...more

Ken Notes: This is a great project I`d go for the numbers and density. Gebhardt will not allow the three floors to become anything but great space at affordable rents subsidized by those willing to pay more for a great view. Then focus as a city to bring affordable to every neighborhood.
---
Tax increment financing or TIF is the primary tool that cities use to help spur redevelopment in aging or deteriorating areas and to spark new economic growth. In the city of Oshkosh, tax incremental financing was used to improve several city projects.
"Our downtown convention center now has a hotel attached to it. We developed the Menomonie Nation Arena in downtown Oshkosh," Mark Rohloff, city manager for Oshkosh said.
"It's brought people to downtown Oshkosh that would not have otherwise come."
...more

Ken Notes: Properly used TIF is a great tool. I wish we would revisit the statutes to make TIF more flexible and provide single project financing regardless of "district" with a strong development agreement component in place.
---
SCS - At the forefront of sustainable environmental solutions for over 40 years and ...A sponsor of Wisconsin Development News
---
When you hear "economic development," you might first think "job creation."
There's another component that gets overlooked, though it shouldn't: workforce development.
Why? Because before you can attract — or even keep — traditional industries or develop new sectors, there needs to be a pool of labor that can meet the demands....
..."We see a lot of job training but not a whole lot of job placement, which doesn't do anybody any good," said Wisconsin Lieutenant Governor Mandela Barnes.
One solution is to develop employment and training programs and services directly tailored to an industry's workforce needs. Barnes cited the University of Wisconsin's proposed Freshwater Collaborative which would allow students to pursue water-related studies at the school's 13 campuses. It would also bring local, regional and global talent to the state to help meet demand for a skilled water workforce...
...more

Ken Notes: Good read and something I have seen as well. We are program rather that outcome centered in Wisconsin. We should be more able to work with expanding businesses to help develop skill that will lead to hires. Also (this is not sour grapes just and observation) In the 80`s and 90`s I trained 5,000 senior executives and admin professionals on emerging technologies in the Fox Valley for FVTC -- today I can not teach a local communication class because I do not have a masters degree????
---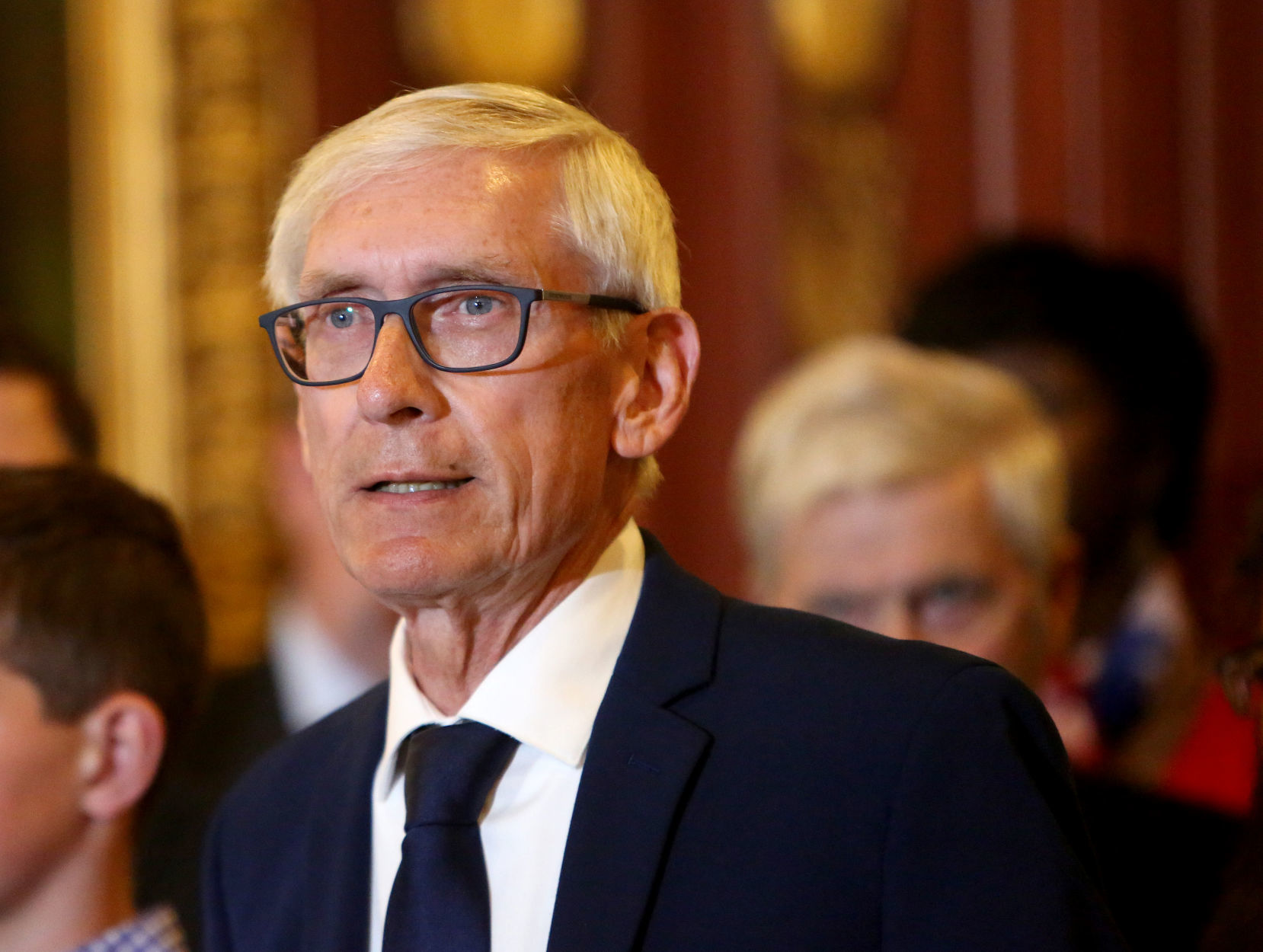 Gov. Tony Evers bowed down to the biggest business lobby in Wisconsin last week.
In a speech to Wisconsin Manufacturers & Commerce, which spent more than $1 million in nasty ads against him in his race for governor, Evers acted like they were his buddies.
"Thank you," he said, shockingly. "My administration continues to support the work that you're doing to create a better Wisconsin."...
...more

Ken Notes: Not a bow, but it is clear Governor Evers has not been in the development loop for the last decade. He is trying to do some bridge building and I applaud the effort he just needs to be very careful how the conservative camp will use this to their advantage. He needs a strong plan for development BEFORE he makes nice with the movers and shakers. He might want to read the 12 years of WDNews to "catch up". I like development and believe the Governor does as well, that is a GOOD thing. A plan would be a GREAT thing...
---
The state's pulp, paper and converting industries generated $18.2 billion in economic output in 2018.
The Wisconsin Institute for Sustainable Technology (WIST) at the University of Wisconsin-Stevens Point released a study called An Assessment of the Economic Contribution of Pulp, Paper and Converting to the State of Wisconsin that found that Wisconsin ranks first in the nation in the number of paper mills, the number of industry employees in the paper industry and the value of the paper products sold.
The report was prepared by WIST, with assistance from the Wisconsin Paper Council. The Wisconsin Economic Development Corp. (WEDC) provided funding for the research and the report.
According to the study, Wisconsin's pulp, paper and converting industries directly generated $18.2 billion in economic output and employed more than 30,000 workers in 2018. The paper industry's total contributions to Wisconsin's economy—including direct, indirect and induced benefits—amounted to more than $28.8 billion and more than 95,000 jobs, the Wisconsin Economic Development Corp. reports in a news release announcing the study...
SEE ALSO:
...more

Ken Notes: This is good news but the reality is that much of the production has moved overseas. This trend will continue and a new trend is for Chinese interests to buy US pulp and recycling facilities and produce the pulp for their Chinese boxes here and then ship it back to China for production. A great model for economic development is to identify what we can put on all the empty ships returning to China, Japan, Korea, Taiwan, Germany, Russia and all the other countries that ship goods to the US.

Finally regarding paper it is a very water intensive business and the industry is dedicated to returning the water back to the environment cleaner then they took it, but we still like to target them and there purse for environmental issues. We need to work with the industry to encourage growth in the state...
---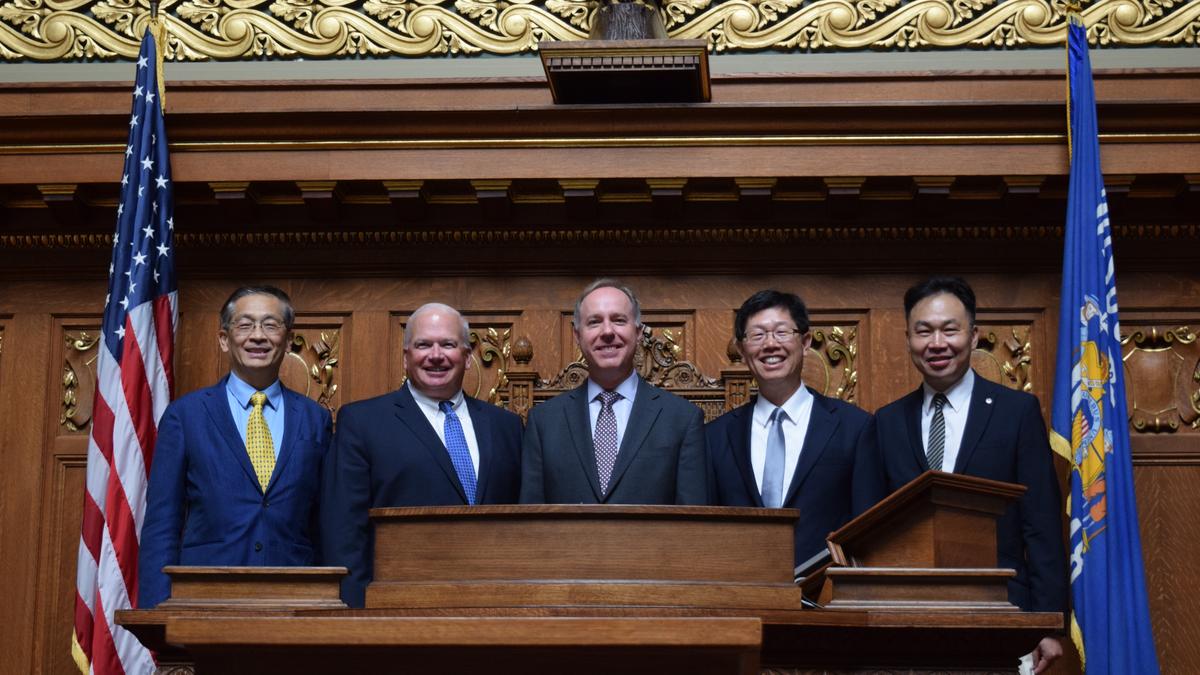 ...more

Ken Notes: I hope we are in listening mode here...
---
An American flag hangs on a 48-foot tall, 65,000-pound slab of concrete that symbolizes a milestone for Foxconn`s Wisconsin development.

"It`s been a long time coming," said Adam Jelen, the senior vice president with Gilbane, the company helping construct the facility....
...more

Ken Notes: I do love the smell of dirt. I wonder if they would set up site cam so we can watch??
---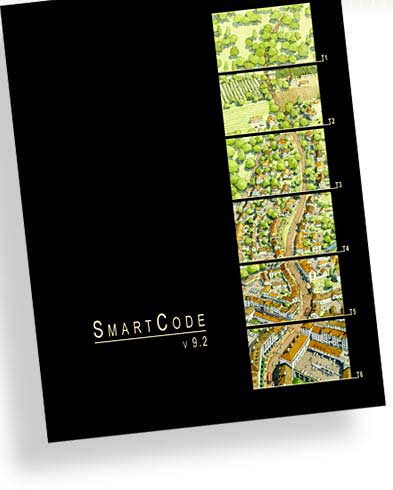 The Current version is at the link...


The original SmartCode was released by Duany Plater-Zyberk & Company (DPZ) in 2003, after two decades of research and implementation. It has been continually updated with input from scores of practitioners from numerous disciplines. Since 2004, the model code has been completely open source and free of charge....

SmartCode is a unified land development ordinance template for planning and urban design. Originally developed by Duany Plater-Zyberk & Company, this open source program is a model form-based unified land development ordinance designed to create walkable neighborhoods across the full spectrum of human settlement, from the most rural to the most urban, incorporating a transect of character and intensity within each.

It folds zoning, subdivision regulations, urban design, and basic architectural standards into one compact document. Because the SmartCode enables community vision by coding specific outcomes that are desired in particular places, it is meant to be locally calibrated by professional planners, architects, and attorneys....
...more

Ken Notes: I included a link to this last week but it was broken -- this one works and I will keep it at the bottom of WDNews for a while as a resource.

If there is enough interest I can put together a seminar on this and bring in some experts to explain it. Fitchburg is using SmartCode for an new subdivision in the community.
---

We will power our communities and empower cooperative members
to improve the quality of their lives.
...more
---
Bankruptcy Proceedings Ongoing For Company That Said It Would Create Hundreds Of Jobs In Superior
City and county leaders in northern Wisconsin hold out little hope they'll recover most of the money they awarded to a now-bankrupt aircraft company as part of plans to build a plane manufacturing facility in Superior.
Kestrel Aircraft Company and its parent company ONE Aviation Corp. filed for bankruptcy last October along with 10 other subsidiaries. At the time of filing, the New Mexico-based business listed a total debt of more than $198 million. Of that, the company owes $53 million in loans to state and local governments, including around $3.4 million to the Wisconsin Economic Development Corp.
In 2012, Kestrel pledged to create 600 jobs in Superior in what was billed as the city's largest job creation project since World War II. The city's redevelopment authority loaned Kestrel $2.6 million and Douglas County provided a $500,000 loan through its revolving loan fund. As of last fall, the company owed the city $1.7 million and Douglas County $479, 421, according to court documents filed in Delaware....
...more
Ken Notes: Economic Development 101
Over 50% of new businesses ventures fail.
Banks have procedures in place to deal with this.
Government should offer incentives, programs and grants to encourage these banks and investors not replace them.
Government should NOT pay out up front unless they are willing to lose the investment 50% of the time.
The very term LLC was invented to Limit Liability suing these entities if fruitless.
An LLC is not part of the parent company - Ask ("I`ve never been bankrupt") Donald Trump.

---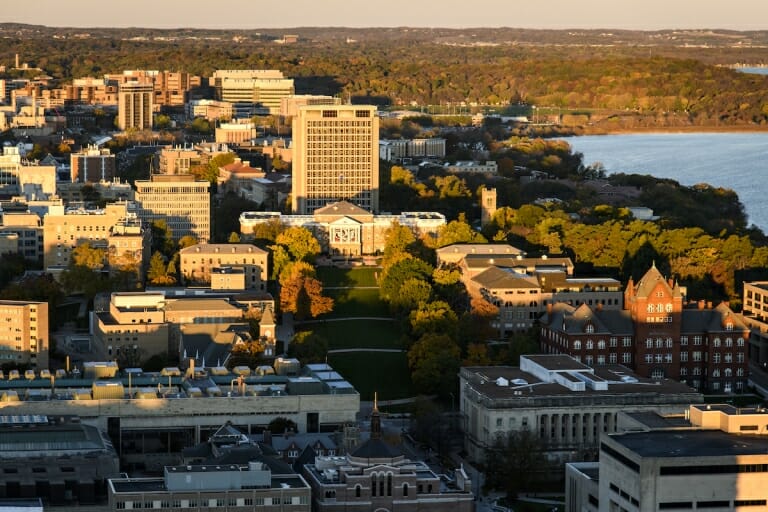 The University of Wisconsin–Madison's Day on Campus event is expected to draw 90 attendees from more than 55 businesses to spend Thursday, Aug. 15, on campus, to jump-start partnerships with the university in talent acquisition, professional development and research.
The event organized by the Office of Business Engagement brings the breadth of campus resources together in one place at one time to help businesses initiate a relationship with campus, or expand their current relationship...
...more
---
When small businesses are able to develop at an affordable rate, it improves the quality of life for all those affected. However, to understand and access the funding can be daunting for the business owner. Not anymore.
RCEDC's (Racine County Economic Development Corporation) financial division, Business Lending Partners (BLP) launched a brand new, state-of-the-art website to help Wisconsin businesses and lenders better understand the cost-effective resources available to support business growth.
The website identifies financial solutions for small- to medium-sized Wisconsin businesses along with testimonies from businesses and lenders of how financing tools have been used to complete expansion projects....
...more

Ken Notes: See....
---
Wisconsin Manufacturers & Commerce (WMC) was excited to hear Gov. Tony Evers focus on workforce development and talent attraction during his remarks at the organization's Policy Day event on Tuesday.
While speaking to the crowd of business leaders, Gov. Evers said, "the things that keep me awake at night, I'm guessing, might be keeping you awake at night, also. So, we need to make sure that we are doing everything we can to retain our workforce in the State of Wisconsin and attract new talent."...
...more

Ken Notes: Interest credits on student loans??? Make hiring the best and brightest from Wisconsin good for a companies bottom line??? We are a well kept secret, but we are also guilty of airing our dirty laundry and playing politics. I hope WMC can work with the administration to get past this...
---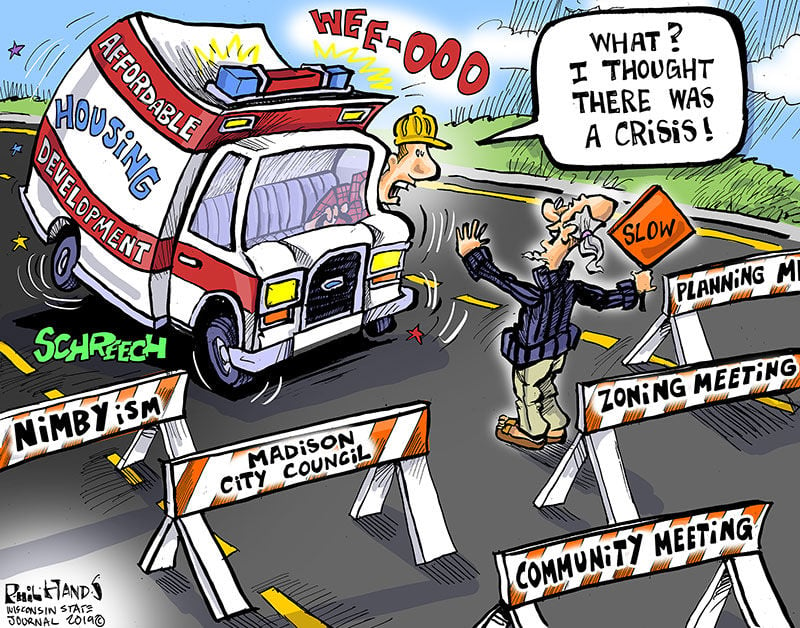 Madison is facing a severe housing crisis. Our strong economy and amazing quality of life are attracting people from across the country. Our apartment vacancy rate is ridiculously low, which pushes up rental costs. Developers want to add much needed housing, with lots of subsidized units to serve low income residents. Still the city feels the need to micromanage every project which pushes up development costs and rents....

...more

Ken Notes: Not nearly as bad as it once was, but we do need to rethink integrated housing options. I think we can do this with smaller units in a co-housing and micro housing environment. I love Phil Hands but he forgot historical preservation.
---
Madison – In Fiscal Year 2019 (FY19), the Wisconsin Housing and Economic Development Authority (WHEDA) provided mortgage loan funding to 3,703 individuals and families totaling $480. 8 million. This is the third largest funding total in WHEDA history and the best since 2007, just before the housing crisis hit in 2008...
...more

Ken Notes: Money is not the issue, we need systemic change in affordable housing.
---
Mortenson Development has announced that it has completed the land purchase and hotel brand negotiations and that construction has started on the seven-story, 176-room Hilton Garden Inn Madison development project, located at 770 Regent Street. The site is strategically positioned adjacent to both the Southwest Commuter Bike Path and East Campus Mall, which connect pedestrians to the University of Wisconsin-Madison, providing convenient access to campus facilities including the Kohl Center, an arena and athletics center; Memorial Union, the student union on Lake Mendota; and Camp Randall Stadium, home to the Wisconsin Badgers football team.
The Hilton Garden Inn Madison, designed by Wisconsin-based Kahler Slater architects with interior design by Design Force Corporation, will include a bar, restaurant, junior ballroom for events, fitness center and a 200+-stall parking garage...
...more
---
Neighbors had been concerned about food desert
MADISON, Wis. - The City of Madison has received four competing proposals from developers vying to bring a new grocery store to the south side, alleviating concerns that the area would be a "food desert."
Neighbors who live in that area expressed concerns after they learned that the Pick `N Save on South Park Street was to be demolished and a new SSM Health Clinic would go in its place. They started a dialogue with the city, and several months later, SSM Health announced it was changing course and its clinic would go elsewhere.
The Pick `N Save will still likely close, but the timeline of that is unknown, according to George Reistad, Madison`s food policy director....
...more

Ken Notes: Good to see the interest in the area. I hope SSM expands their plans as well. I wonder if there is some space for a new micro housing development or micro apartments. This could double as student housing for the new Madison College campus...
---
A plan to develop around 50 "tiny homes" as housing for homeless veterans is moving forward on Milwaukee`s northwest side.
The project is planned for a city-owned site at North 60th Street and West Green Tree Road, according to a Wednesday announcement from the Department of City Development.
Each of the tiny homes will be around 240 square feet. Up to 48 of these houses could eventually be constructed on the site, according to the department.
The proposal is based on a Racine development: the James A. Peterson Veterans Village.
...more

Ken Notes: We should tour this development it is pretty nice. And while clearly not the only solution, this type of development should have a strong seat at the housing table. Without spending a lot more we could also add some architectural excellence to these communities. We forget that Frank Lloyd Wright had a great plan for smaller homes...
---
Miron's comprehensive range of construction services are designed to meet the unique and diversified needs of our clients. Contact Us.
...more
...A sponsor of Wisconsin Development News
---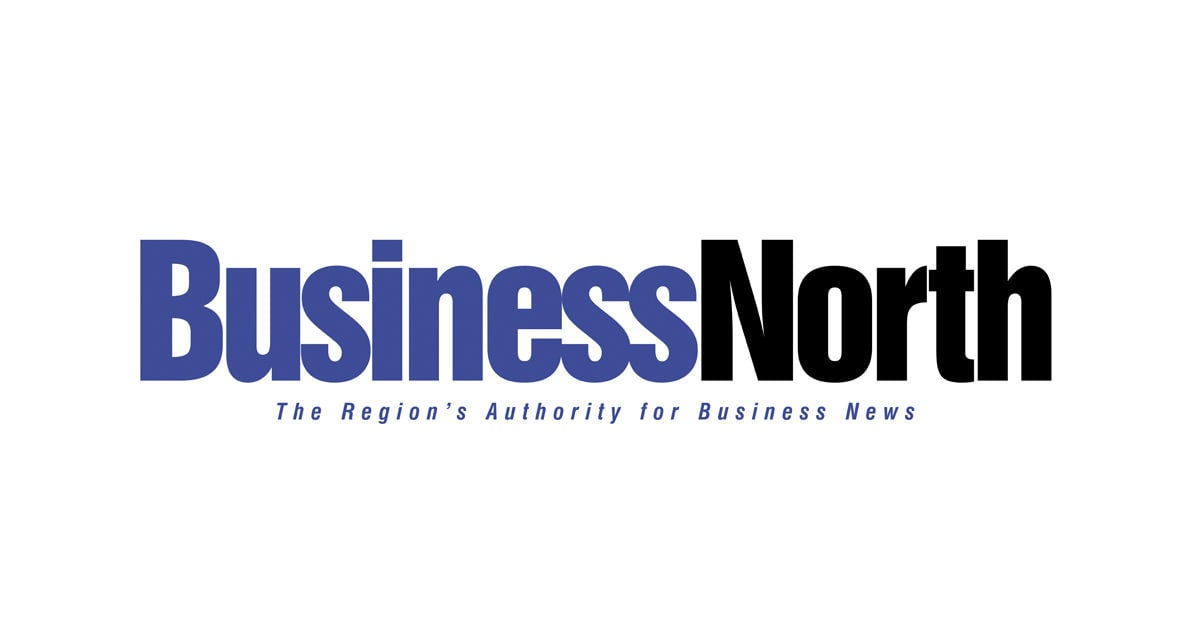 Mary Gage has been named vice president of business and community development for the Wisconsin Economic Development Corporation (WEDC), WEDC Deputy Secretary and Chief Operating Officer Tricia Braun announced today.
Gage has been working in the field of community economic development in Wisconsin for more than 20 years. She has worked with WEDC, and previously with the Wisconsin Department of Commerce, since 1996, in roles including economic development consultant, senior loan officer, director of business finance and compliance, and regional account manager.
Most recently, as senior economic development director with WEDC, Gage managed a team of seven regional economic development directors who are responsible for the delivery of WEDC programs to partners, businesses and municipalities.
...more

Ken Notes: I know and have worked with Mary, her understanding of the regional and rural aspect of development will serve the organization well...
---
Many companies developing artificial intelligence software for healthcare are trying to improve doctors' ability to diagnose disease. Fewer emerging healthcare AI businesses are focused on what happens after a diagnosis, aiming to figure out how treatments are working.
One of them, AIQ Solutions, has developed software that analyzes medical imaging data to identify all of a cancer patient's lesions—areas of abnormal tissue—and quantify how they have changed after treatment. CEO Eric Horler claims his company's technology, focused initially on metastatic bone disease caused by prostate or breast cancer, can provide such insights faster and at a more granular level than competing tools.
"One of the things that's very difficult for a physician to understand is whether that treatment is really working, and the degree to which it's working," Horler says.
...more

Ken Notes: Madison could easily be the Mecca for this type of research and development.
---
Wisconsin farmers hurt by President Trump`s trade wars could see some relief soon.
Mexico`s representative to the Badger State believes the vicious cycle of tariffs and retaliation will end if Congress passes the United States-Mexico-Canada Agreement (USMCA), replacing NAFTA in the process.
Trade with Mexico supports more than 97,000 jobs in Wisconsin. What`s more, Mexico imports $3.4 billion worth of goods from America`s Dairyland as one of the state`s top export destinations, second only to Canada.


Under USMCA, Julian Adem, the Mexican Consul General to Milwaukee says exports from Wisconsin to Mexico are expected to increase.
...more
---
The UW-Madison Center for Community & Economic Development has released its new report on Wisconsin's agricultural industry.
According to the data, the state's agricultural economy has continued to grow since 2012 despite a steep decline in the number of dairy farms.
The report, the Contribution of Agriculture to the Wisconsin Economy, shows the increase in the contribution of agriculture came through recent growth in food processing.
UW-Madison says farmers are facing a challenge in that on-farm activity and food processing are connected – if one does better, the other does better...
...more

Ken Notes: Good report and true ag is growing but -- are we worried about the loss of smaller farms? I am not sure this is an issue many are willing to fight for. I do not want to be right 10 years from now when it is too late. Please continue to write and talk about this...
---
Orthopedic & Sports Medicine Specialists (OSMS), a physician-owned orthopedic, sports medicine and rheumatologic practice with clinics in Green Bay, Appleton and Marinette, has announced plans to build a new 45,000-square-foot orthopedic clinic and surgery center.

Through a joint operation agreement, Ascension Wisconsin and OSMS are collaborating to build the Orthopedic Surgery Center of the Fox Valley, which will be located at 1205 W. American Drive in Fox Crossing. The center is expected to open next fall....
...more

Ken Notes: I do not cover the Fox Valley enough yet some of the best economic development is being done in this region. If you see an article worth including sent it to editor@wisconsindevelopment.com. Or give me a call or text at 608.334.2174...
---
It has been a little more than two years since Sendik's Food Market opened at The Corners of Brookfield, but the store is already undergoing a $5 million renovation.
The project, however, is about more than updating finishes or replacing fixtures. The location has been the fastest growing store of the 17 Sendik's has in the Milwaukee area. Co-owner Ted Balistreri said that growth along with The Corners' ability to draw shoppers from across the state presented an opportunity.
"(Sendik's and The Corners developers) wanted to do more," he said. "We thought there was more potential and that's what got us thinking about this."
In this case, doing more includes adding a high-end bistro area with a juice and coffee bar, grill station, mezzanine level lounge and gathering space, as well as a 7,000-square-foot Sendik's Home store addition to the top of the existing grocery store space....
...more

Ken Notes: Great read and one of my favorite stores in the state. I see more and more retailers becoming destinations with food, coffee, internet, and meeting space. If you are interested in retail development you may want to read CirexNews.com where Ralph Kamps and I cover this weekly.
---
Dairy industry supports 154,000 jobs in Wisconsin and generates $1.26 billion in state and local taxes.
The overall economic impact of Wisconsin`s dairy industry is bigger than ever, according to new research conducted by the University of Wisconsin-Madison.
Dairy continues to lead Wisconsin agriculture, the new report shows, generating nearly half of Wisconsin`s annual industrial agricultural revenue and representing 16.4% of the state`s total revenue, according to an announcement from Dairy Farmers of Wisconsin. Despite recent milk price challenges, the report shows that dairy continues to make a significant impact on local Wisconsin communities.
...more
---
Wisconsin developer Bob Dunn of Landmark Development certainly got off on the wrong foot with his grandiose plans to create One Central, a massive residential and commercial development he wants to build on a platform over the current Metra tracks in the South Loop. Dunn might have been thinking he could do his political end-around as easily as Green Bay Packers quarterback Aaron Rodgers has been able to do against previous average Chicago Bears defenses. Well, the Bears "D" heading into 2019-2020 is a much better version than in past years, and we will have to see how this upcoming season will play out for Rodgers' Packers versus the Bears.
We will also be watching carefully to see if and how Dunn's One Central plan progresses downfield with the powers that be in the decision-making process.
Dunn must have been paying close attention to how the game is played in Chicago and Illinois politics when he did his recent end-around Mayor Lori Lightfoot, Third Ward Alderman Pat Dowell, State Senator Robert Peters, and State Representative Kambium Buckner and then ran his football all the way to Springfield to get help for One Central from Governor JB Pritzker and the Illinois Legislature, seemingly contingent on whether he could get Federal funds lined up for the transportation hub portion of the development.
...more

Ken Notes: I don`t think he fumbled, he is getting global attention for a brilliant idea. He knows Chicago politics and has a game plan in place. Let him play!!!
---
"Founded in 1976 by George and Candy Gialamas, The Gialamas Company specializes in Class A Commercial Real Estate. Old Sauk Trails Park, is one of the most prestigious business parks in Wisconsin; containing numerous office buildings supplemented by restaurants, hotels, financial institutions, a childcare facility and a walking/jogging trail system....
...more
...A sponsor of Wisconsin Development News
---
Wangard Partners is beginning construction of its newest development, Highlands Business Park, a 149-acre technology, industrial and commercial business park on the northwest corner of Highway 164 and County Highway K in Sussex, Wisconsin.
Highlands Business Park will accommodate industrial, food service, health care service, general service and retail businesses, and features quick access to the I-94 corridor, including the Zoo
Interchange in Milwaukee County and the I-90/I-94/I-39 interchange in Dane County. Development sites for individual businesses will range from 1 acre to 30 acres, as needed.
...more

Ken Notes: We may once again want to start looking at regional partnerships and multiple jurisdictions developing larger parks to serve new growth these markets. Waukesha County get this...
---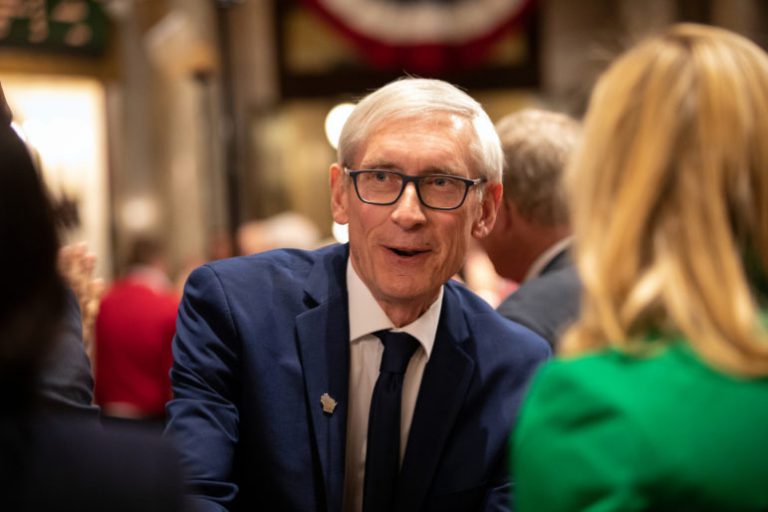 Ten months ago, weeks before the election for governor, four former cabinet secretaries Republican Gov. Scott Walker once appointed had either endorsed Walker's opponent, Democrat Tony Evers, or criticized the governor who had given them jobs.
They were:
Paul Jadin, the first CEO of the Wisconsin Economic Development Corp.; former Corrections Secretary Ed Wall; former Transportation Secretary Mark Gottlieb, and former Financial Institutions Secretary Peter Bildsten.
Why bring this up?
Because, in October 2022, when Evers is one month from his expected bid for a second term, don't expect any of his ex-cabinet secretaries to actively oppose him.
Why?
Because, unlike Walker, once Evers makes a cabinet-level appointment, he lets them run their agency.
...more

Ken Notes: I know Mark and Paul and Tony should get them back in the mix...
---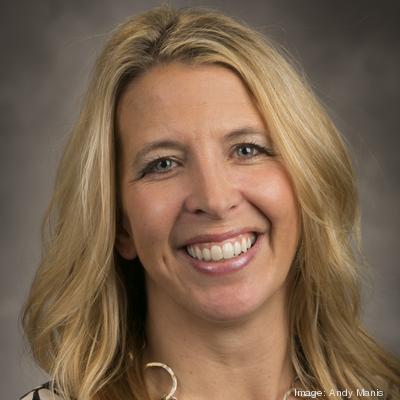 Wisconsin joins Arizona, Colorado, Illinois, Maine, Maryland, Missouri, North Carolina, Pennsylvania and Vermont for the Policy Academy on Strengthening Your State's Manufacturers..
...more

Ken Notes: Here is an area where we can really shine. We should talk about this sector and the collaboration in this area is great.
---
Contact: Bram Daelemans or Tom Still at 608-442-7557
Applications are being accepted now from young companies that want to tell their stories to investors at our annual Wisconsin Early Stage Symposium #ESSWI, to be held Nov. 6-7 at Madison's Monona Terrace Community and Convention Center.
The 2019 format includes two pitch opportunities – the Tech Council Investor Networks track and the popular Elevator Pitch Olympics – as well as a repeat segment that debuted in 2016, "Investor Intros," which will allow pre-selected companies brief, one-on-one meetings with targeted angel and venture investors.
Instructions for how to apply for all or a mix of the investor presentation opportunities can be found at wisearlystage.com on the "Presenting Companies" tab. General registration is also now open!...
...more
---
Some people in Wisconsin assume the rest of the country knows all it needs to know about us.
That's a faulty assumption, especially in an era when competing for talent knows no borders.
Cheese, beer, Northwoods lakes and big-time sports are iconic brands that represent one face of Wisconsin, but those familiar identities aren't always reflective of the state's economic future.
Wisconsin is also a state with a growing tech-based economy, something people outside its borders enthusiastically grasp once they see and touch it...
...more

Ken Notes: Tom has clearly outlined both the opportunity and the problems in this sector. Now we need a plan that is not political, and does more that throw money at it. I think he also identifies some great tools we have at our disposal, specifically Epic, Promega, Exact Sciences the UW System and our best kept secret WARF.

Asking growing companies and our educational facilities to help us grow our existing companies and attract new ones is something we need to facilitate. Also while we can not mandate WARF patents remain in the state we can leverage them to attract businesses. Finally it would be great to have incentives and tax breaks in place we could offer any companies without political intervention. I would also like to see a tax program to encourage Wisconsin students to remain in the state. We are quick to proffer "tax cuts" why not change this to tax programs to encourage the growth we want in the State.
---
West Michigan's economy got a dose of good news this month, when two national publications highlighted the region's job growth and economic growth potential.
Reuters, in a report published July 19, ranked the Grand Rapids-Wyoming Metropolitan Statistical Area among the top 20 'superstar' metro areas nationwide based on the percent of new jobs generated between 2010 and 2017....
...more
Ken Notes: The also have hands down the coolest
public market
I have ever seen...
---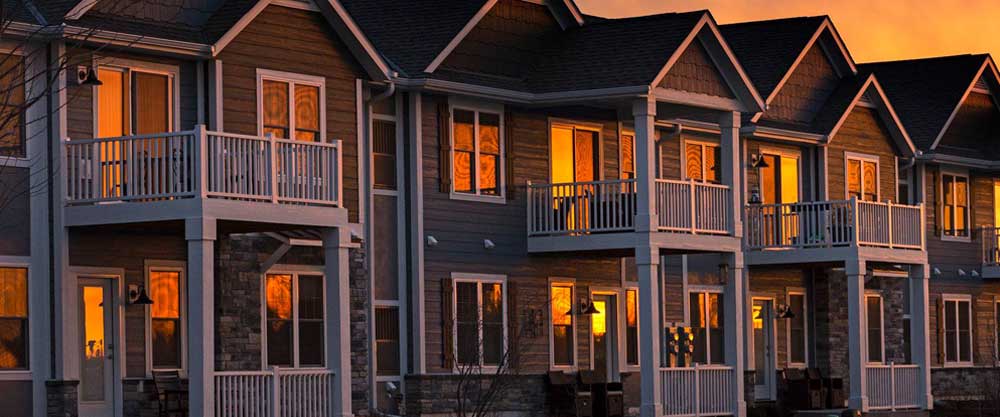 According to the Sheboygan Economic Development Corporation, the state`s Internet of Things (IOT) council is announcing a coordinator and an inaugural event. The IOT council is pleased to announce they`ve also announced this week, the hiring of Ronald Rumack, who will be the council's first employee. The IOT council is a professional membership driven organization that promotes Wisconsin and the midwest as the epicenter for IOT. Officials say it`s also designed to drive technological advancement in the region by providing the council and its members with a forum and environment conducive for networking, relationship building, talent attraction and mutual exchange of information.
...more

Ken Notes: Sheboygan may be smarter than the State here. Wisconsin has an opportunity to use the next generation of internet and cell technology to develop the network it needs especially in rural Wisconsin. Sheboygan gets this Wisconsin does not.
---
Milwaukee-based education company University of WisconsinMilwaukee has secured $1 million in grant funding, according to company database Crunchbase, topping the city's recent funding headlines. The cash infusion was announced Aug. 15 and financed by Wisconsin Economic Development Corporation (WEDC).
According to its Crunchbase profile, "With close to 200 different degree offerings, active research programs and a vibrant local and student life, University of Wisconsin in Milwaukee (UWM) has something for everyone, both academically and otherwise...
...more
---

GENERAL CONTRACTING
Residential - Commercial - Retail - Controlled Environments
FIRE / WATER / STORM DAMAGE RESTORATION
DESIGN / BUILD & REMODELING

"Located in the Madison region for over 30 years, Engineered Construction is an industry leader in commercial construction and the restoration of commercial and residential fire and water damage."
See comments from our clients here.
...more
...A sponsor of Wisconsin Development News
---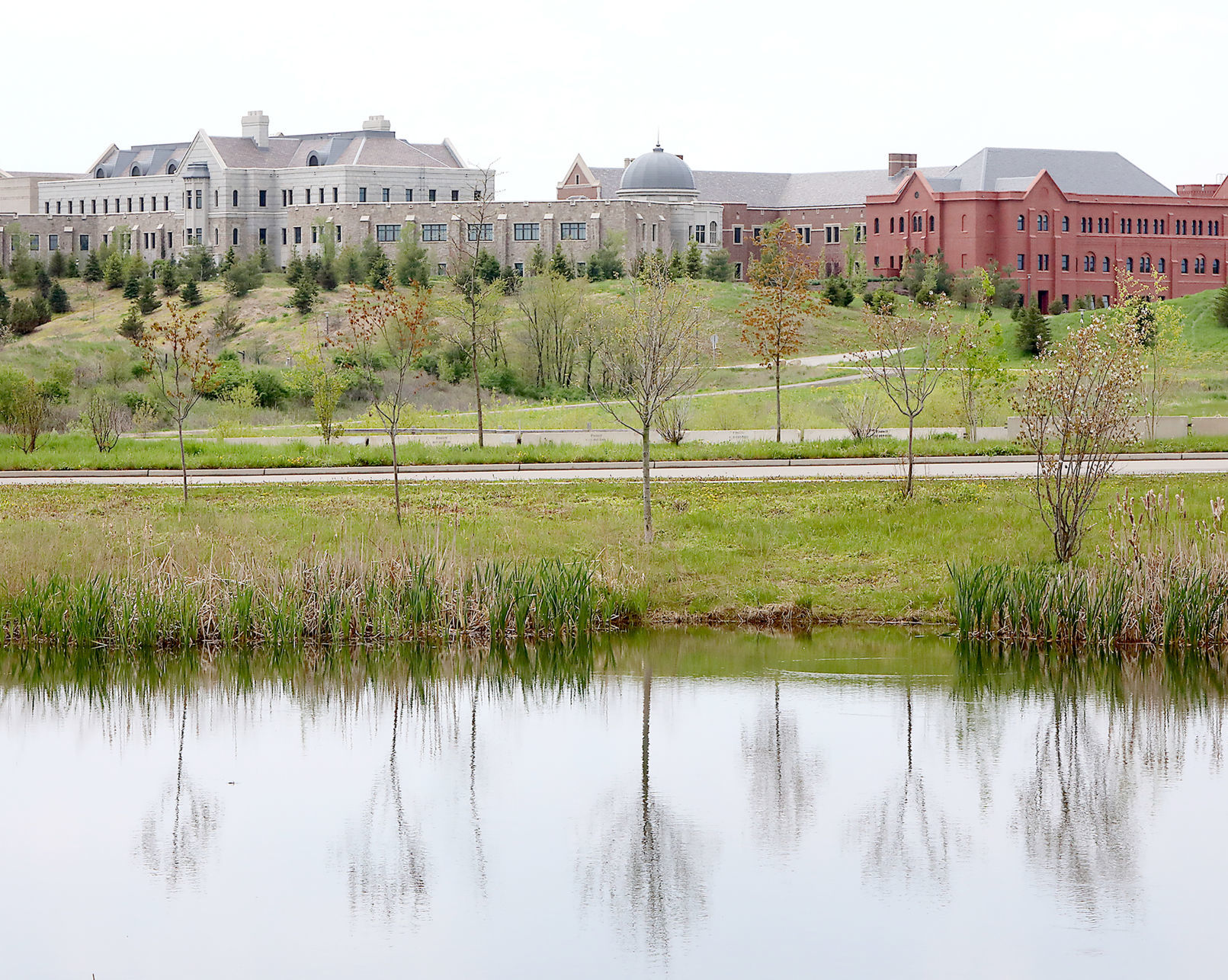 Some people in Wisconsin assume the rest of the country knows all it needs to know about us.
That's a faulty assumption, especially in an era when competing for talent knows no borders.
Cheese, beer, Northwoods lakes and big-time sports are iconic brands that represent one face of Wisconsin, but those familiar identities aren't always reflective of the state's economic future...
...The conference coincided with the release of a report that ranked Madison 25th and Milwaukee 44th among the 50 largest U.S. and Canadian markets in terms of the number of tech talent professionals, a rating propelled in the Madison area by the presence of Epic, Promega, Exact Sciences and other homegrown companies...
...more

Ken Notes: Wisconsin should also be seen as putting it`s tech sector to good use. Colon cancer and better health through data come to mind.
---
Organic Valley's project expanded into a complex partnership that it hopes can be replicated by others.
As Wisconsin's largest-ever solar project comes online this summer, the multi-site, multi-state partnership behind the development offers a potential model for how organizations can band together to meet clean energy goals.
The Butter Solar Project consists of 32 megawatts installed at 10 locations feeding into 13 municipal utilities in three states. A who's who of co-op grocery store shelves including Organic Valley, Dr. Bronner's and Clif Bar have signed on to buy the renewable credits along with the city of Madison...
...more

Ken Notes: If I were developing a list of great Wisconsin Companies Organic Valley would top the list!!
---
Economic Development Official: Lack Of Housing Directly Tied To Hundreds Of Job Vacancies
A preview of a housing study in Barron County shows the City of Barron needs more than 170 homes and 118 apartment units built in order to meet the city's housing demand. The study is the latest effort to encourage development in order to help employers fill hundreds of jobs throughout the county...
For Ken Notes:

...more

Ken Notes: Please let me know what you find? I hope we start to see an interest is smaller stick built or even manufactured micro housing units. Wisconsin`s manufacturing skills could solve much of the nations housing shortages by creating homes provided we rethink siting options for small manufactured homes.
---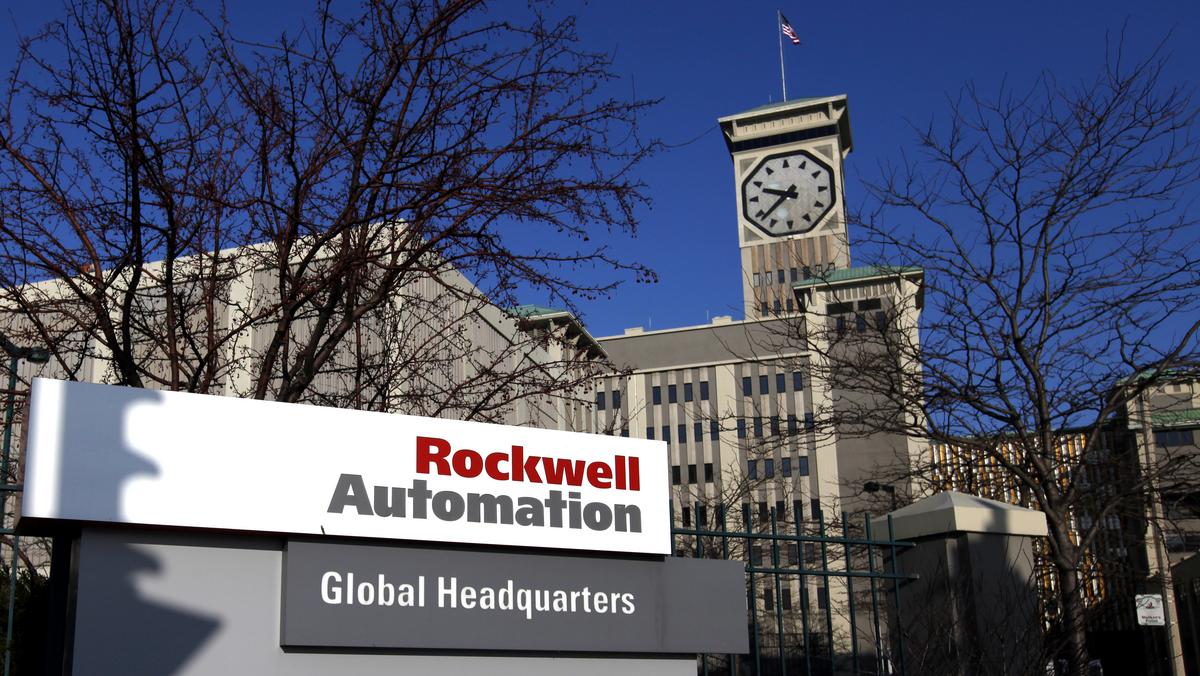 ...more
---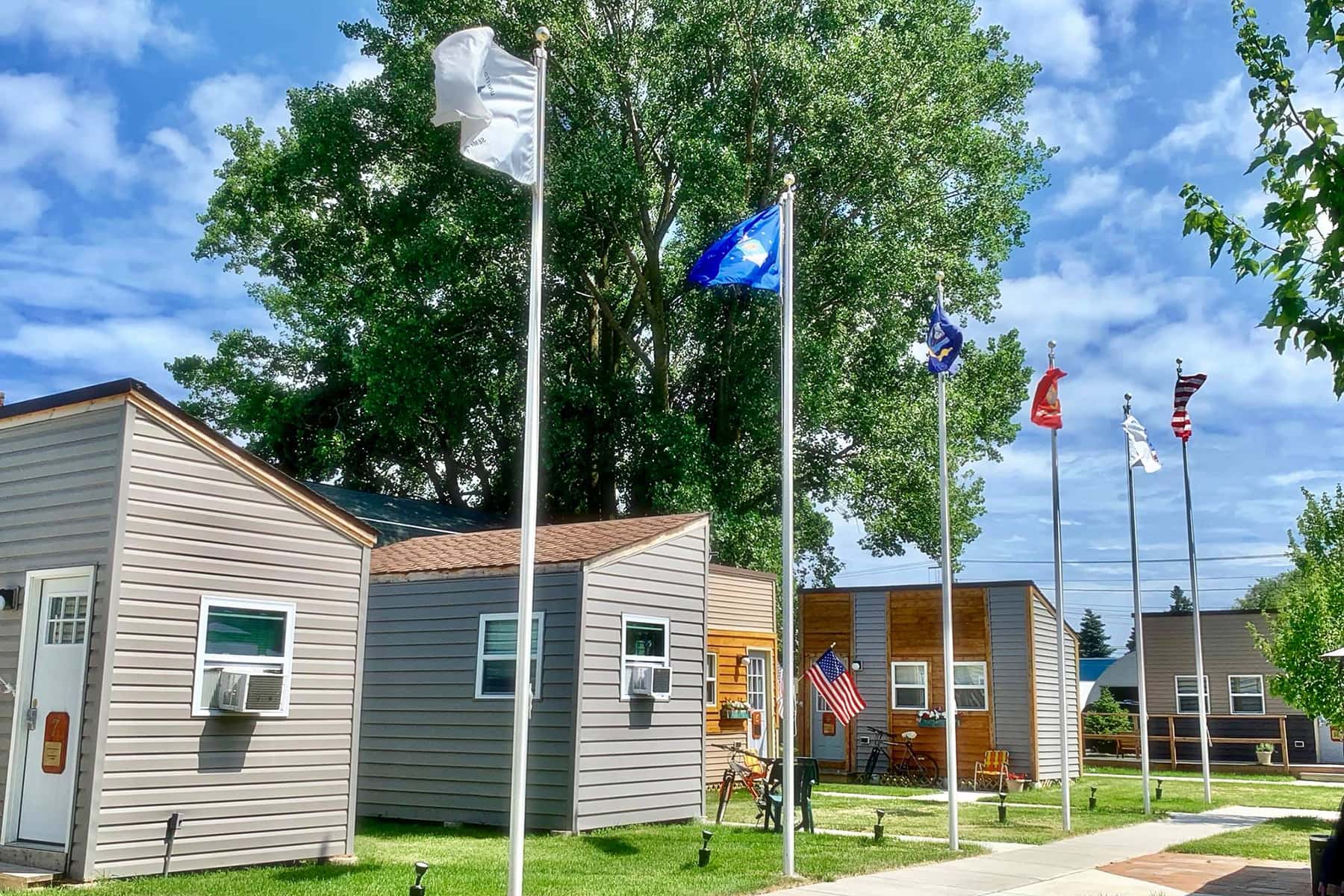 On any given day there are about 300 Wisconsin veterans who do not have a place to live, according to the U.S. Department of Housing and Urban Development. To combat the problem, the city of Milwaukee is supporting an initiative to provide tiny homes for homeless veterans.
Milwaukee Mayor Tom Barrett and Alderwoman Chantia Lewis held a press conference on July 31 to address the initiative. Alderwoman Lewis spoke about how the project was near and dear to her heart.
If you do not know, I am a veteran. People do not realize that a veteran is one step away from being homeless when we are discharged," said Alderwoman Lewis.
It is estimated that there are over 100 homeless veterans in Milwaukee. A nonprofit group is trying to address that need in the city. The plan is for Veterans Outreach of Wisconsin (VOW) to build up to 48 tiny homes on a vacant lot located at 60th Street and Green Tree Road...
...more

Ken Notes: I love this development in Milwaukee and challenge Madison to build one, I would suggest giving some architectural students a crack at the design with some budget restrictions in mind. These units can get very attractive for a few pennies more (see above)...
---
As an affiliate of McMahon Associates, Inc., IPR provides Public/Private Partnership (P3) opportunities for a vast array of projects in small to medium-sized communities, as well as offering Municipal Administrator Services to local governments on an as-needed basis... and... A sponsor of Wisconsin Development News
...more
---
In an exclusive interview with CNBC, Gov. Tony Evers said Foxconn is expected to begin production at its new factory next year with fewer workers than initially promised.


The Taiwanese contract manufacturer has promised to hire 13,000 people — including 1,800 by the end of 2020 — in exchange for more than $4 billion in incentives.


Evers said the company has told him it plans to employ 1,500 people when production begins next May.


Foxconn's top executive in Wisconsin said the company is still committed to its long-term hiring goals.
The giant Foxconn manufacturing complex planned in Wisconsin is likely to continue falling short of the threshold required to begin receiving billions of dollars in state incentives, even after production begins next year. That is according to Gov. Tony Evers, who says his administration has now gotten "clarity" from the Taiwanese electronics manufacturer on its plans — which are much less ambitious than they were originally portrayed...
...more

Ken Notes: I am not sure the plans are less ambitious as they look for new products to develop and manufacture they will just take longer. We are sort of comparing Ford to Tesla here.
---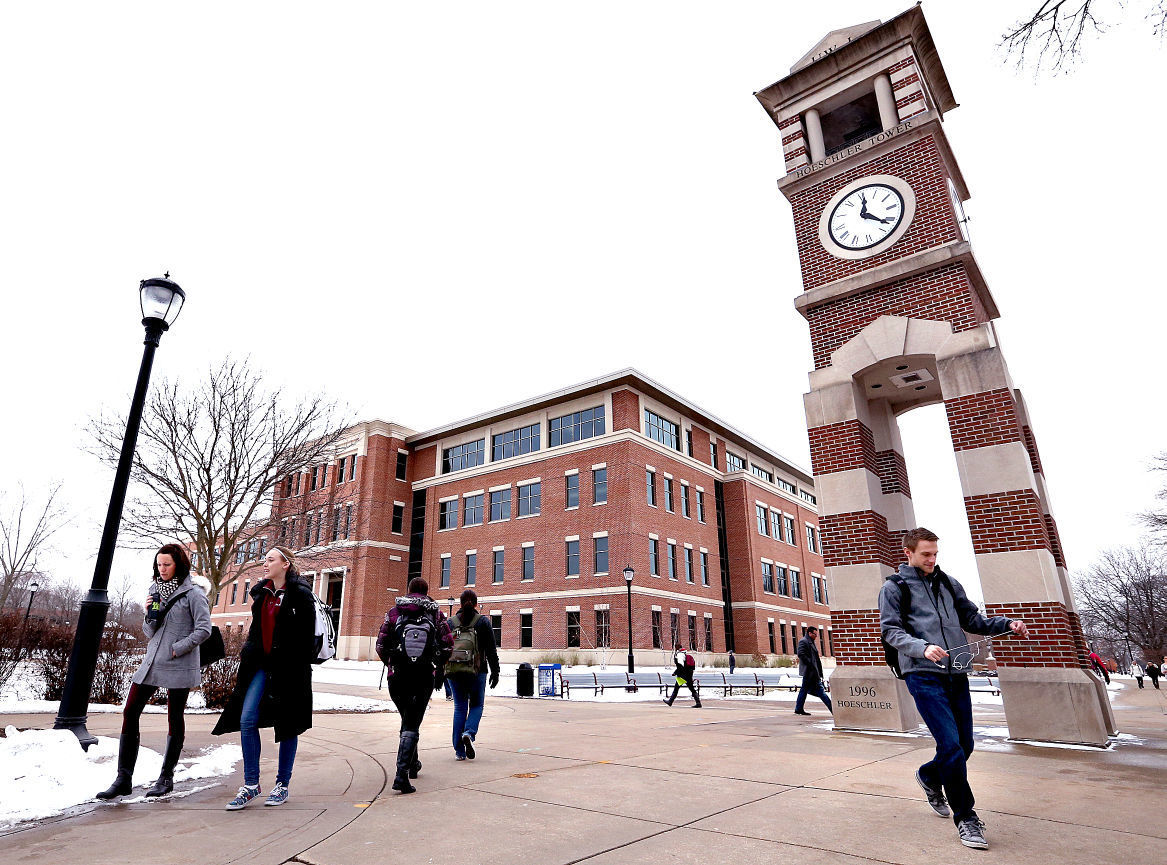 Business entrepreneurs wanting to start a business or improve sales can find help in a program at UW-La Crosse.
The Wisconsin Small Business Development Center at UW-L will offer an eight-session Entrepreneurial Training Program beginning from 5:30 to 8 p.m. Tuesday, Sept. 10. Sessions will also be held on Sept. 17; Oct. 1, 15, 22 and 29; and Nov. 5 and 12...
...more
---
See the views our Jane Matenaer received of the residential and main rotunda construction of "The Avenue" project, replacing the Shops of Grand Avenue in downtown Milwaukee.
...more

Ken Notes: Nice tour, Thanks...
---
For almost 20 years, I've watched the entrepreneurial spirit incubate on the University of Wisconsin–Madison campus and hatch on Madison's economic road map?—?dotting the landscape with startups large and small and attracting other businesses and amenities to the area.

...more

Ken Notes: Great Read!!
---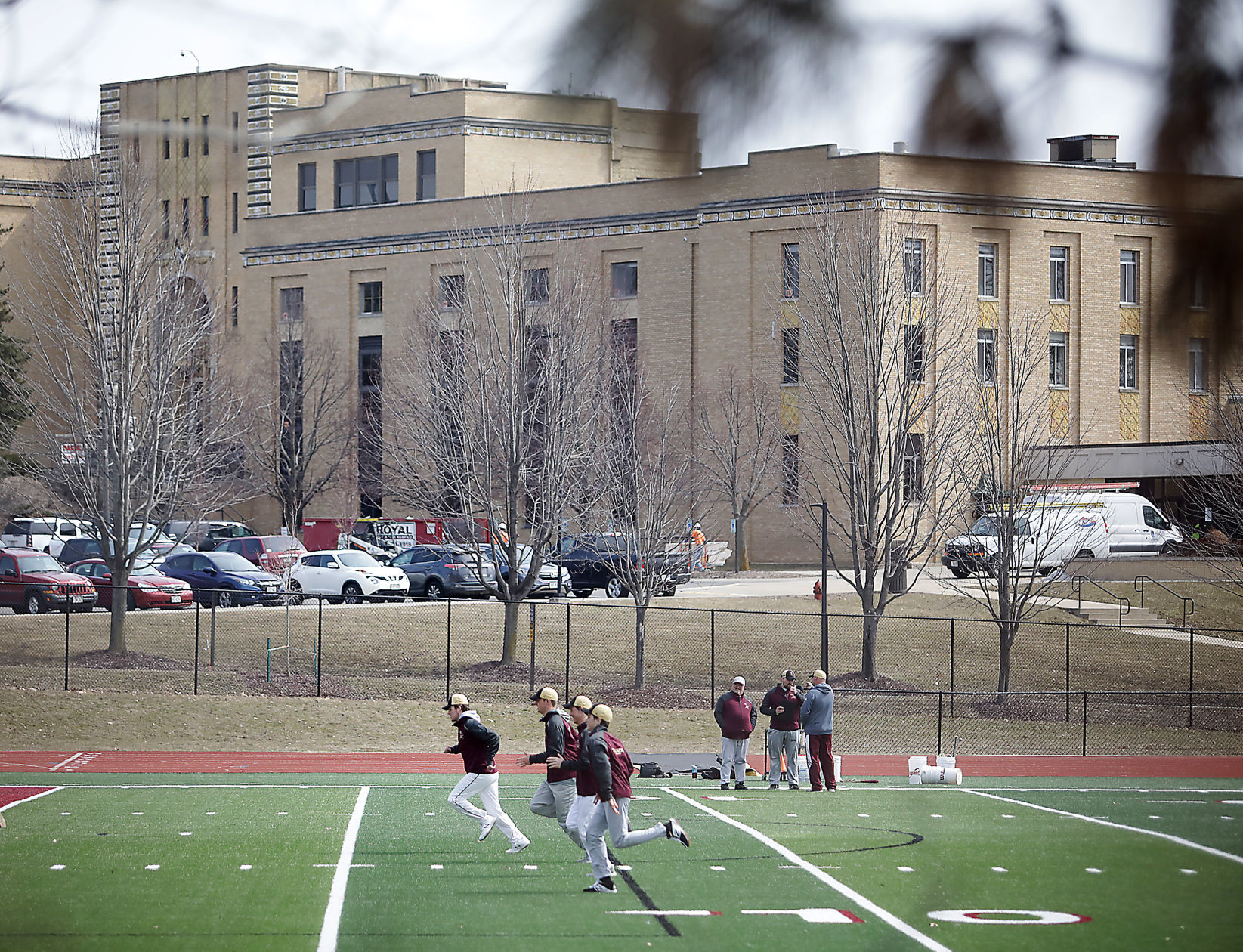 After a heated months-long battle with the city of Madison over whether Edgewood High School's athletic field can be used to host games, the Catholic school filed a federal lawsuit against the city Wednesday alleging religious discrimination.
The lawsuit claims Madison has imposed city ordinances in an "arbitrary, unequal and unlawful" way by restricting the use of Edgewood's athletic field to only team practice and gym classes, and refusing to give the school an electrical permit to add lights to the field...
...more

Ken Notes: This is a NIMBY thing for sure and the Edgewood community is upscale, we need a working compromise here. Sort of like concerts at Breese, I would let a few events run monitor the situation and see if there is an actual problem. My guess is that the perceived problem is far worse that the actual problem.
---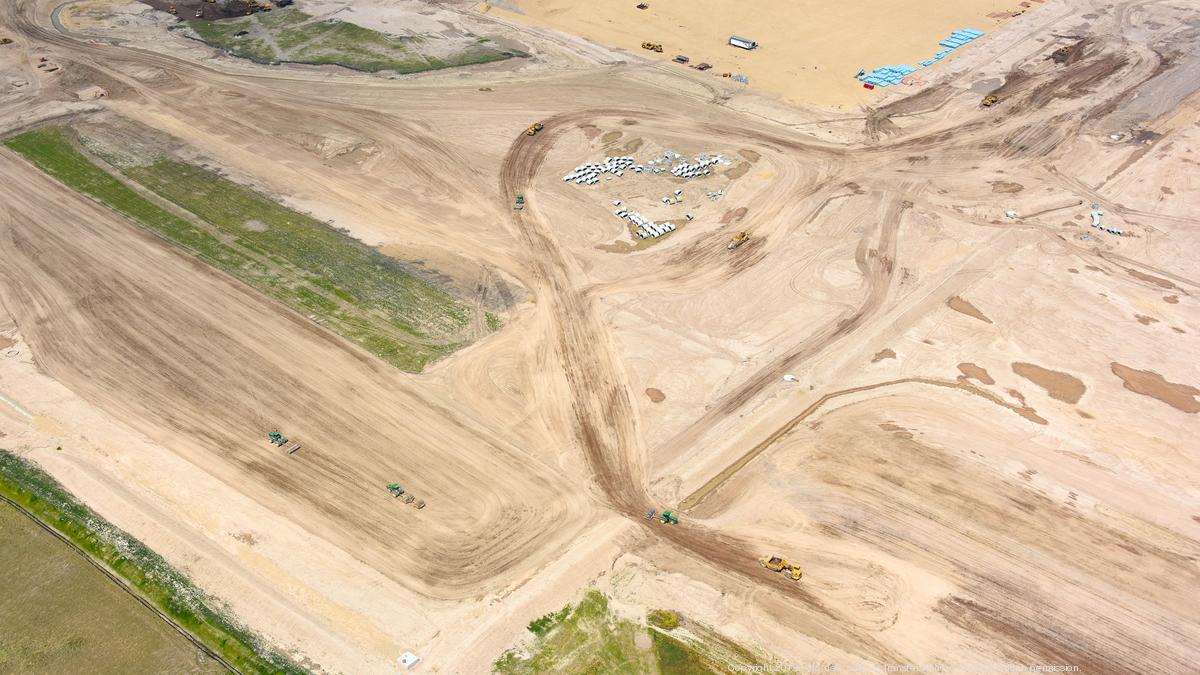 Foxconn has hired nine more subcontractors for ongoing work at the Wisconn Valley Science and Technology Park, many of which are from southeastern Wisconsin.
The combined total contract value for this bid package exceeds $15 million. The total value of all subcontractor awards to date is more than $175 million.
Prime subcontractors who have been awarded contracts and will commence work on Bid Release 3c — Power Substation, include:
? GESTRA Engineering Inc., Milwaukee — materials testing for power substation
? CD Smith Construction, Fond du Lac — concrete work
? Spancrete, Inc., Waukesha — precast concrete work
? Daigle Brothers, Inc., Tomahawk — miscellaneous metals work
? CD Smith Construction, Fond Du Lac — building enclosure and interiors work
? Lee Plumbing and Mechanical Contractors Inc., Kenosha — mechanical and plumbing work
? Electric Co. Inc., Menomonee Falls — electrical work
? Morse Electric Inc., Beloit — long lead electrical equipment
? Brightview Landscape Development Inc., Milwaukee — landscaping work.
...more
---
The Wisconsin Economic Development Corporation (WEDC) has awarded a $750,000 grant to the Center for Dairy Research (CDR) to establish the Beverage Innovation Center, a new center of excellence that will provide resources to small businesses to test and develop new beverage products.
"This grant will allow us to purchase specialized equipment as well as provide technical assistance to dairy producers and entrepreneurs in Wisconsin," said CDR Director John Lucey. "When the Beverage Innovation Center is up and running, there will be no other facility quite like it in the United States."...
...more

Ken Notes: This is a great project. Europe and the East are far ahead on dairy based products. I think a Baileys like brandy product is in Wisconsin`s future lets call it Old Fashion Cream....
---
Specialty Cheese Company Inc., one of the nation's top manufacturers of ethnic cheeses and baked cheese snacks, is expanding its facility operations in Reeseville,
Wisconsin
. The company plans to invest $1.65 and create 36 jobs over the next two years.
The project includes plans to expand Specialty Cheese Company's Reeseville facility to allow the company to further increase capacity for its new snack line and improve capacity for its fresh cheese products. The company also plans to remodel a portion of its factory to accommodate new equipment and increase capacity for manufacturing.
Wisconsin Economic Development Corp. is supporting the project by authorizing up to $100,000 in state income tax credits over the next three years. The actual amount of tax credits Specialty Cheese Company will receive is contingent upon the number of jobs created and the amount of capital investment during that period.
...more

Ken Notes: Less than 3K per job. Is it me or is this number still a vastly moving target?? I am glad to see the investment though -- Specialty Cheese is a great company...
---
Stay up to date by reading our
MadREP Report,
a bi-monthly newsletter that features regional economic development news, events and opportunities.


...more
---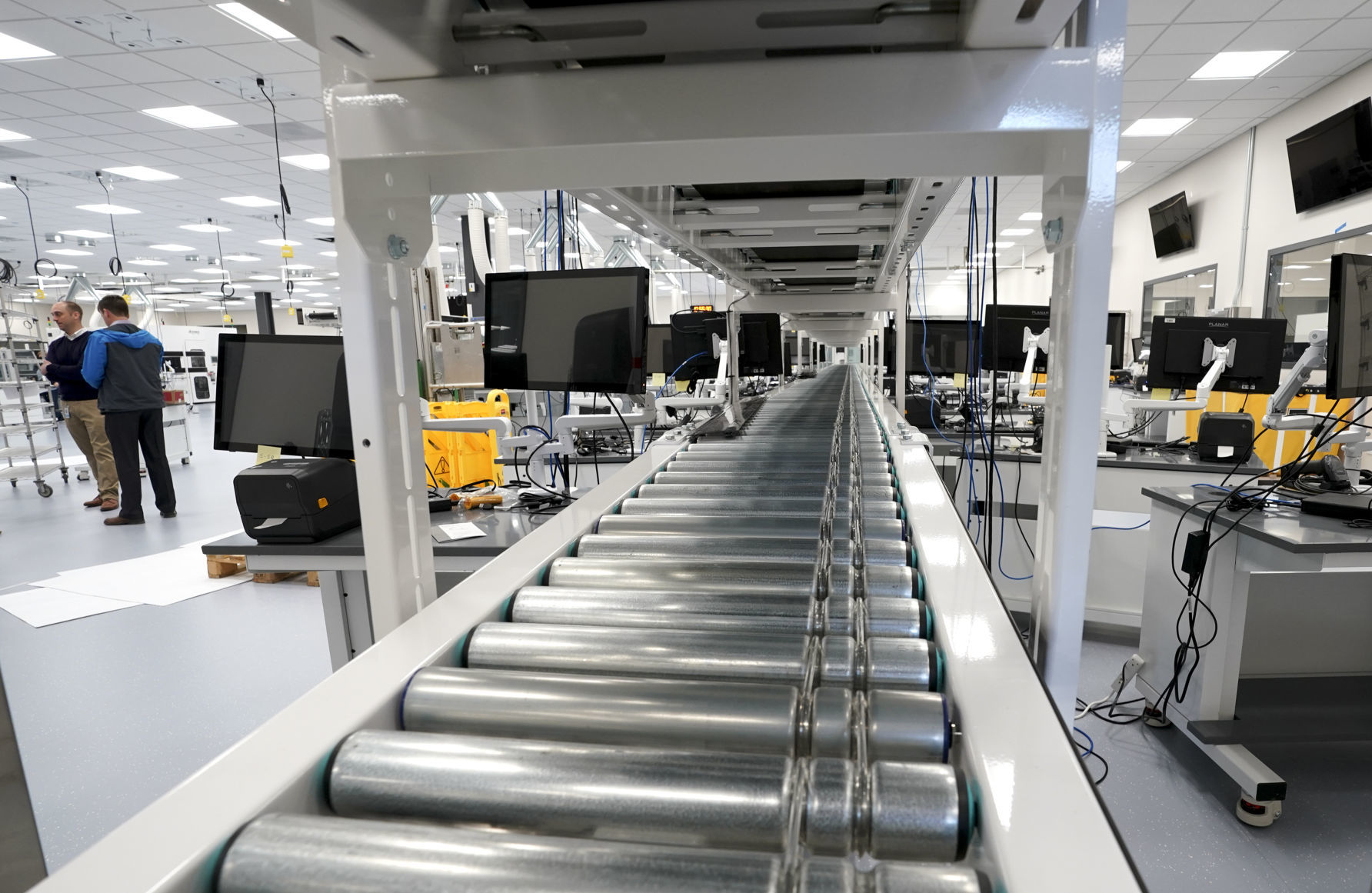 Madison-based Exact Sciences Corp. plans to buy a California-based cancer diagnostics company for $2.8 billion, which will expand Exact Science's reach in cancer screening.
Exact Sciences expects to close the deal with Genomic Health Inc. by the end of the year, with the acquisition subject to regulatory and shareholder approval.
Genomic Health stockholders would get $27.50 in cash and $44.50 in Exact Sciences stock for each share they own in Genomic Health for a total value of $72 a share...
...more
---
Foley & Lardner's Milwaukee office will host the inaugural event of the Wisconsin Chapter of Women in Public Finance. The event will feature a panel of distinguished women who will speak about their road to success including Sherry Gerondale, chief financial officer of the Wisconsin Housing and Economic Development Authority; Cathy Jacobson, president and chief executive officer of Froedtert Health; Laura Lenhart, vice president of finance and administration of the Marcus Center for the Performing Arts; and Alderwoman Nikiya Dodd, Milwaukee District 5.
...more
---
The Sheboygan Area SHRM chapter will hold a military hiring event Aug. 22 at the Farm Wisconsin Discovery Center.
The job fair is for veterans, Guardsmen, Reservists and family members. Employers will be interviewing for positions in administration, customer service, hospitality, sales and marketing, and manufacturing.
The list of employers that will be there includes Johnsonville, One Wisconsin Financial Group, Rockline Industries, Wisconsin Bank & Trust, Wisconsin Plastic Products Inc,. Bemis Manufacturing, Kohler Company, Forefront Dermatology and more.
The job fair runs from 11 a.m. to 4 p.m. Aug. 22 at the Farm Wisconsin Discovery Center, 7001 Gass Lake Road, in the Manitowoc County town of Newton....
...more
---
Businesses that suffered damage during the July 18 storms and their aftermath in west central and north central Wisconsin will be eligible for no-interest microloans to help cover repair costs, the Wisconsin Economic Development Corporation (WEDC) announced.
The WEDC Board of Directors has allocated $1 million in funding for the Disaster Recovery Microloan (DRM) Program to assist businesses damaged by the severe weather.
Governor Tony Evers declared a state of emergency due to the extreme severe weather, which began on July 18 and continued for the next few days...
...more
---
| | | | |
| --- | --- | --- | --- |
| Dane County ED | | | |
| | Got Moo-La? | | |
| | | | |
| | | | |
...more
---
Alliance Laundry Systems, the global leader in commercial laundry equipment, purchased the former Manitowoc Crane Company plant in Manitowoc,
Wisconsin
.
The more than 330,000-square-foot Manitowoc location will be used to help grow production at the Ripon facility.
According to company officials, "like many companies, Alliance has battled to fill openings amid a tight labor market and a particularly competitive Fox Valley area. In addition, the move will create up to 250 positions, helping boost the Manitowoc economy and re-open the now-shuttered plant."...
...more
---
WAUKEGAN, ILL.
- The Forest County Potawatomi tribe wants to develop another casino, this one just north of Chicago.
It was one of six groups to submit an application to develop the casino in Waukegan last week.
Waukegan, in turn, is one of six communities in Illinois to get a new casino license as part of a recent gambling package signed into law by Gov. J.B. Pritzker.
The Crandon-based tribe currently operates profitable casinos at Carter in Forest County and in Milwaukee.
In a release, the Potawatomi pointed out Waukegan, like Milwaukee, is in the heart of traditional treaty lands. In fact, Waukegan is the Potawatomi word for "trading post."
...more
---
MADISON, WI.– The City of Ashland is receiving a $155,400 state grant to help finance the renovation of an existing commercial building into a brand-new child care facility.
The Community Development Investment Grant from the Wisconsin Economic Development Corporation (WEDC) will support a complete interior renovation of the future EverGrow Learning Center (EGLC) near the downtown area in order to serve the residents of Ashland and surrounding communities with adequate childcare options, thus allowing for increased participation in the labor force.
"WEDC is committed to supporting communities throughout the state as they invest in quality infrastructure and services to revitalize their downtowns to encourage economic growth," said Mark R. Hogan, secretary and CEO of WEDC. "By increasing the availability of child care, the project not only allows for increased participation in the Ashland labor force, but it will serve to foster economic health, quality of life and a sense of community for its citizens."...
...more
---
State officials will join local leaders in six communities to highlight the role that downtown business districts play in Wisconsin's economy
The Jefferson Chamber of Commerce will take part in a statewide celebration of downtown business districts in the?third annual?Wisconsin Main Street?Day event on?Wednesday, July 24.
Jefferson is one of?six?communities selected to take part in local Main Street Day celebrations that will feature state and local officials and community leaders.?The day highlights downtowns' importance in their communities' overall economy and celebrates the many successes?of Wisconsin's commercial business districts....
...more
---

Findorff, builders of Wisconsin`s finest projects...and ...A sponsor of Wisconsin Development News
---
The City of Eau Claire has joined Xcel Energy's Partners in Energy initiative to help the city achieve its energy goals and assist local residents and businesses in reducing their energy bills and carbon footprints.
Partners in Energy is designed to provide communities with the tools and resources necessary to develop and implement an energy action plan that reflects the community's vision for shaping energy use and supply in its future. The initial six to twelve months of the program is dedicated to developing a strategic energy action plan. .
"Cities across our service territory are taking a much closer look at how they use energy and are seeking innovative ways to become more resilient through energy efficiency," said Brian Elwood, general manager, Customer & Community Service. "We're pleased to work with the City of Eau Claire to bring Partners in Energy to the community and we look forward to collaborating on a unique plan that will help them achieve their energy goals."
...more
---
Community members, city staff, and business owners took notes from Milwaukee Public Market Co-Founder and President of the Wisconsin Women's Business Initiative Corporation Wendy Baumann in hopes of creating their own public market in La Crosse.
"Generally, they're a year-round fresh food markets," said Baumann. "Generally, it's about individual and independent locally owned small businesses,"
La Crosse Economic Development Planner Andrea Schnick is helping guide the process of establishing a year-round public market that brings people together....
...more
---
A new report says cleaning up some of the Great Lakes region`s most heavily polluted areas has led to billions of dollars` worth of economic development and brought communities closer together.
The study released Tuesday was conducted by the International Association for Great Lakes Research in Ann Arbor, Michigan.
It reviews efforts to restore harbors, river mouths and other spots that were contaminated with toxic wastes during the industrial boom era.
...more
---
Although passersby may look at Forest Mall and see little progress, the project is far from stalled. Behind the scenes, work on bringing new life to shopping center continues to take place.
Recently, Streetwise had received many notes concerned superstore-chain Meijer no longer had a deal to come to Forest Mall. But there`s no need to worry, we`re told. City of Fond du Lac City Manager Joe Moore and Community Development Director Dyann Benson, as well as Meijer Senior Director of Corporate Communication Frank Guglielmi confirmed the deal is still on the table and progressing...
...more
---
Choice Hotels` Upscale Brand Marks Midwest Expansion
ROCKVILLE, Md., Aug. 21, 2019 /PRNewswire/ -- Cambria Hotels, an upscale brand franchised by Choice Hotels International, Inc. (CHH), debuts in Milwaukee today, marking the brand`s first location in the city and the third in the Badger State. The four-story, 132-room Cambria Hotel Milwaukee Downtown is among seven new Cambria locations — including another Midwest location, the Cambria Hotel Bettendorf – Quad Cities — expected to open this summer in top-tier markets across the country, together representing over 1,200 upscale rooms...
...more
---
JSD provides complete services in Planning & Development, Civil Engineering, Transportation Engineering, Water Resources, Landscape Architecture, Construction Services, Surveying & Mapping, and Environmental Services. Offices in Madison - Milwaukee - Kenosha - Fox Valley & Wausau.
---
A new stretch of highway opens Friday in Biron, signaling one of the first marks of progress on the Bridgewater development along the Wisconsin River.
The opening of the new portion of Wood County U was originally scheduled for July 29, but storms that blew through the area on July 20 delayed the opening to Aug. 2, said Mike Helmrick from Classic Development Corp., one of the leaders on the Bridgewater project.
The stretch of Wood County U that runs between Huffman Road and 80th Street — where the county highway takes a turn south — will curve away from the river, according to documents. This leaves more room on a mile-long stretch of river for new developments.
...more

Ken Notes: Sound nice!
---
JACKSON, MI – The 1927 building at 214 S. Jackson St. in downtown Jackson will soon be occupied again – but with bedrooms and families instead of a printing press and reporters.
General Capital, a Wisconsin developer, broke ground this week on the Albert Kahn Apartments at the former Jackson Citizen Patriot building and surrounding block. Plans include commercial space and 73 low-income apartments with one- and two-bedroom units.
...more
---
Hi-Crush: 35-40 Workers Laid Off For Foreseeable Future Due To Decreased Profitability
A frac sand mine in Trempealeau County is shutting down operations resulting in between 35 and 40 layoffs. The company says the closure is due to "decreased profitability" and expects the layoffs to last through the end of the year...

...more

Ken Notes: This is a very economy based business they can close and open easily...
---
The African American Chamber of Commerce of Wisconsin Inc. is seeking a $780,000 loan from the Milwaukee Economic Development Corp. to finance its office relocation and the creation of its Legacy innovation and co-working space.
In February, AACCW announced plans to open a new innovation and co-working space for African American entrepreneurs at 1920 N. Dr. Martin Luther King Jr. Drive.
Milwaukee-based contractor JCP Construction had at the time already begun construction of the roughly 4,000 square feet of AACCW space in the 11,300-square-foot building. Along with Legacy, the space will also house AACCW's offices and SHARED, a community commercial kitchen for food entrepreneurs...
...more
---
With Wisconsin's 3 percent unemployment rate near historic lows, logic would say that anyone who wants a job can get one.
Don't tell that to some job seekers who have hunted in vain.
Lack of training or qualifications are obvious reasons why an employer will discount a job candidate in a heartbeat.
But employers might also be rejecting candidates because of other barriers and perceptions of how those barriers might affect the person's performance.
There's an undercurrent of job seekers, even in this tight labor market, who want to work but get rejected over and over...
...more

Ken Notes: We need to fix this...
---
Construction has started on Menomonee Falls` first Olive Garden, at White Stone Station, along Interstate 41, northwest of Froedtert and the Wisconsin Athletic Club.
Despite being denied for a $2.75 million forgivable village loan to finance a brewpub and an Olive Garden in spring, the Olive Garden is a go, said Scott Yauck, owner of Cobalt Partners.
This restaurant will be at N91 W15848 Falls Parkway.
Olive Garden communication manager Meagan Bernstein said the restaurant is expected to open this fall or winter and should employ about 150 people.
While the Italian restaurant will open, Yauck said, the lack of the village loan will prevent him from developing the additional concepts, such as the Bavarian bierhaus, at least for the immediate future.

...more

Ken Notes: Not sure of the details but 2.75 forgivable seems like a huge ask we need to see what guidelines we have in place.
---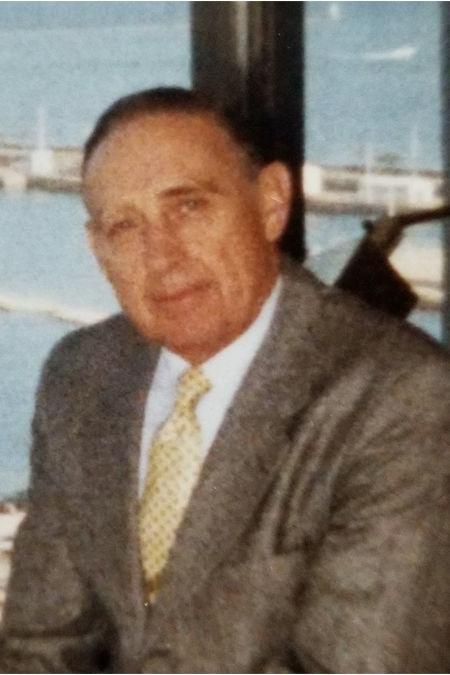 MADISON—On August 11, 2019, Robert Anthony "Max" Dunn officially departed for paradise with the gracious assistance of Agrace Hospice so he could be reunited with his bride, Mary Jeanne. In the spirit of his Irish wit, Max would have said "the rumors of my passing, in this case, are not greatly exaggerated." Given his wonderful sense of humor and natural talent for entertaining, he was asked to serve as the master of ceremonies at the annual Edgefest Follies, from 1973—1979.
...more

Ken Notes: Bob sorry to read this he sounds like a great Madisoion...
---

Ken Notes: WDNews relies on the actual journalism provided by your local media outlets. Without these partners we can not bring you the unbiased news, leads and updates you need to thrive in Wisconsin. Support your local media...
---
Allow me to introduce myself as the new director of
workforce development
for the Association of Equipment Manufacturers. It has been an honor to join the AEM team in supporting the construction, utility, agriculture, forestry and mining industry sectors. These industry sectors support the heart of America, and I'm proud to add to AEM's efforts to ensure our members are strong, healthy and successful today and in the future.
My roots are deeply blue-collar having spent a good portion of my childhood growing up on a dairy farm in Wisconsin. I remember getting older and watching the equipment on our farm evolve and experiencing the difference it made in our family's quality of life. My uncles also farmed and worked in forestry during the winters, so my connection to heavy equipment runs deep. My passion for workforce developed through corporate training and economic development in Northeast Wisconsin...
...more
---
Now that the Pioneer Inn has come down, a local developer wants to revitalize the space as soon as possible.
Art Dumke wants to create a marina, luxury camping site, fishing area and small resort on Lake Winnebago. He`s talking to the state Department of Natural Resources and Wisconsin Public Lands Commission about buying the site.
The site is in a designated "opportunity zone," said Tim Hess, a consultant for Invista Analytics speaking on Dumke`s behalf.

...more

Ken Notes: This is a GREAT idea. I used to overnight in my sailboat here and it was great. Oshkosh has many events that would demand great fees for a site like this....
---
Legal experts say a conservative think tank whose reporters were barred from a news briefing by Democratic Wisconsin Gov. Tony Evers has a strong case.
The MacIver Institute for Public Policy filed a federal lawsuit on Tuesday alleging that Evers violated its staffers` constitutional rights to free speech, freedom of the press and equal access.
MacIver reporters were not allowed to attend a February budget briefing and do not receive advisories from Evers` office about upcoming events.
University of Wisconsin-Madison law and political science professor Howard Schweber says based on the known facts, MacIver`s case against Evers is "practically a slam dunk."
Evers spokeswoman Melissa Baldauff says Evers believes in a "fair and unbiased press corps" and is committed to openness in state government...
...more

Ken Notes: Seriously?? I do not get "notices" and I am more read than MacIver....Tony for the record, I`m good - but if you need a reporter in Japan or Germany I`m you guy!!!!
---
Note: I changed the link here to Toms Twitter account. JS limits the number of articles I can read so I look at TD`s Twitter feed every week. I`ll Still include JS articles but after ten you need to subscribe.
I also updated the picture because, well Tom is getting old and development is taking it`s toll!!!

Milwaukee - 1/1/2020 Journal Sentinel business reporter Tom Daykin talks about commercial real estate and development, including stores, hotels, offices, condos, apartments and industrial buildings...
...more

Ken Notes: Tom Daykin is the source for ED news in MKE. This is a permanent link to articles in his blog which is updated daily...
---
Our Current Publications:
...more
---
Online at WisconsinDevelopment.com (4 weeks of articles) - Searchable at Search WDN - WDN Tool Box, Links you can use everyday to help you and Wisconsin grow! Edited and published by Ken Harwood @ LinkedIn.

Click Here To Subscribe or add Friends and Colleagues... WDN si Available free thanks to our SPONSORS... Why I publish WDN... WDGreen Environmental News From a Business Perspective!

...more

Ken Notes: "Ken Notes" may be reprinted in context without permission. Attribution should be Ken Harwood, Editor Wisconsin Development News or Ken Harwood Advocate for Wisconsin.
Start Week: 30 - Query String:SELECT * FROM wdn WHERE `issue` > 30 and volume = 7 OR `issue` > 90 ORDER BY sortorder