---
---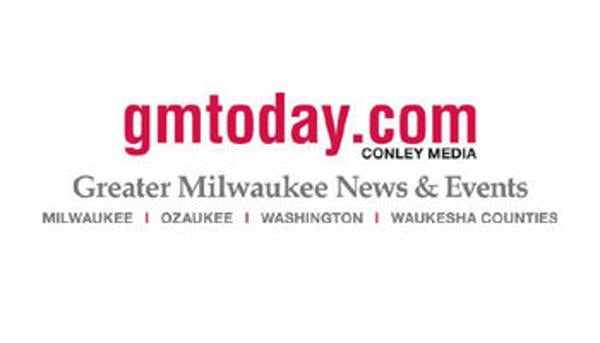 Organizations can apply for grants of up to $100,000
MADISON — The Wisconsin Economic Development Corporation (WEDC) announced it is accepting applications from nonprofit and community- based organizations for a grant program designed to advance entrepreneurship in Wisconsin.

The Entrepreneurship Support Program provides financial assistance of between $10,000 and $100,000 for projects that promote entrepreneurship and provide Wisconsin entrepreneurs with key resources including training, mentorship, business development and financial services, according to the WEDC press release. Launched in 2016, the initiative has provided nearly $2 million in grants to 32 organizations statewide to help fund activities such as prototyping assistance, legal services and outreach to under-served entrepreneurs...
...more
---
Like Beyoncé, Oprah and Rihanna in the entertainment world, Judy in the Madison-area tech world is the singular name everybody knows, hugely respects and sometimes fears. She is Dane County's tech superstar. Farsighted, detail-oriented, obsessive yet collaborative, Judy is just like these other titans. She is a true phenomenon.
So, yeah, there was an excited buzz in the air at Memorial Union's Shannon Hall last year on Sept. 14 as Judith Faulkner, founding genius of the Verona-based medical software giant Epic Systems Corp. (2019 revenue: $3.2 billion), made a rare public appearance at the Cap Times Idea Fest....
...more

Ken Notes: Great Read!!! My biggest fear is that while Judy is a billionaire many time over, if she ever wants to spend they money she will have to cash out, and Google, Amazon, and others would be standing in line with truckloads of cash for her. She has said never, but billions?????
---
"Founded in 1976 by George and Candy Gialamas, The Gialamas Company specializes in Class A Commercial Real Estate. Old Sauk Trails Park, is one of the most prestigious business parks in Wisconsin; containing numerous office buildings supplemented by restaurants, hotels, financial institutions, a childcare facility and a walking/jogging trail system....
...more
...A sponsor of Wisconsin Development News
---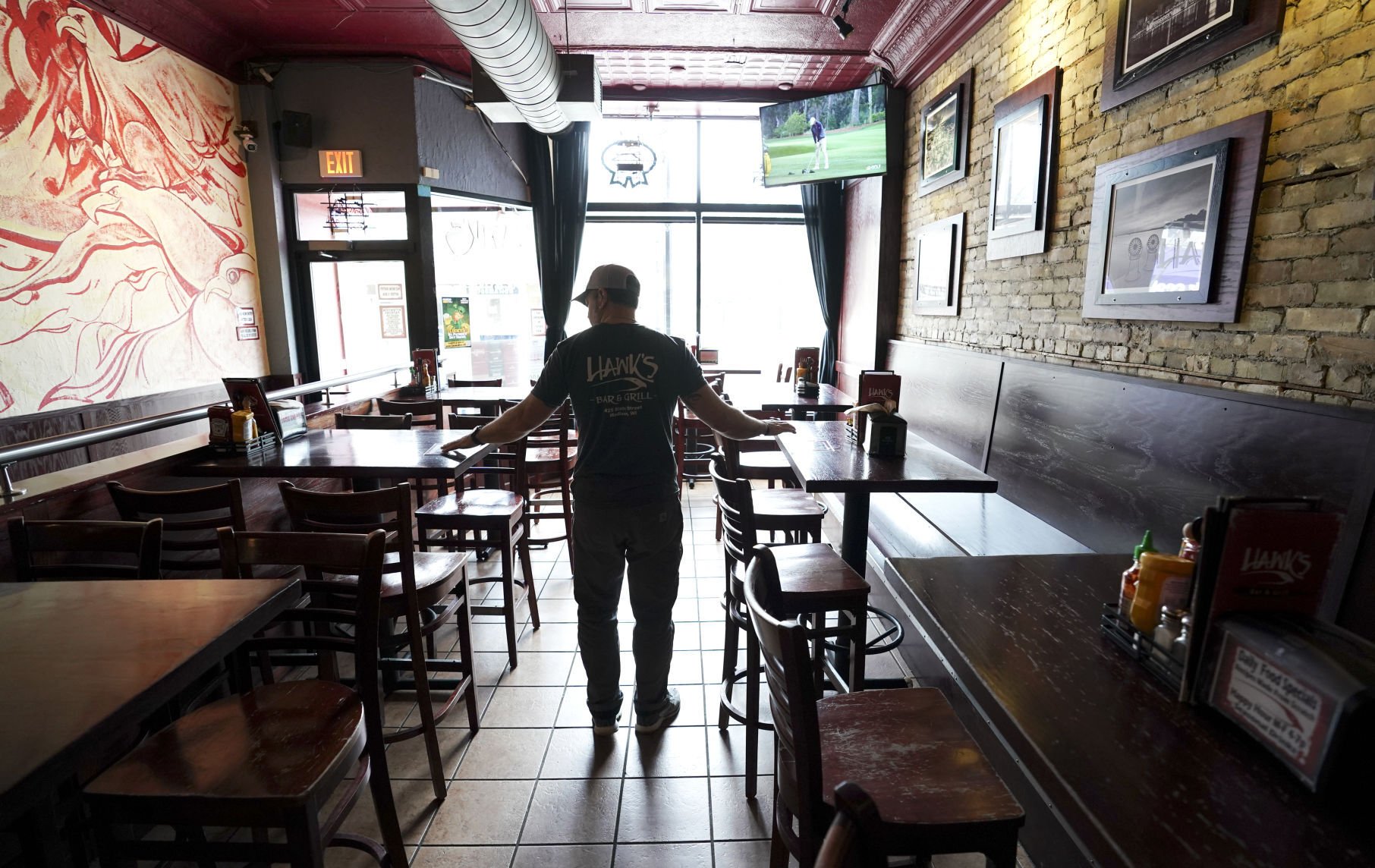 A recent survey by the National Restaurant Association showed that 33% of Wisconsin restaurants are unlikely to be in business six months from now if pandemic restrictions continue.
The association surveyed 3,500 restaurant operators from Aug. 26 to Sept. 1, and called the results "stark for Wisconsin and nationally."
Prospects for Wisconsin restaurants looked slightly better than the nationwide number — 37% — of restaurants that reported they were unlikely to still be operating in six months if no additional relief is available from the federal government.
..
...more

Ken Notes: I will miss Charleys on Main in Oregon....
---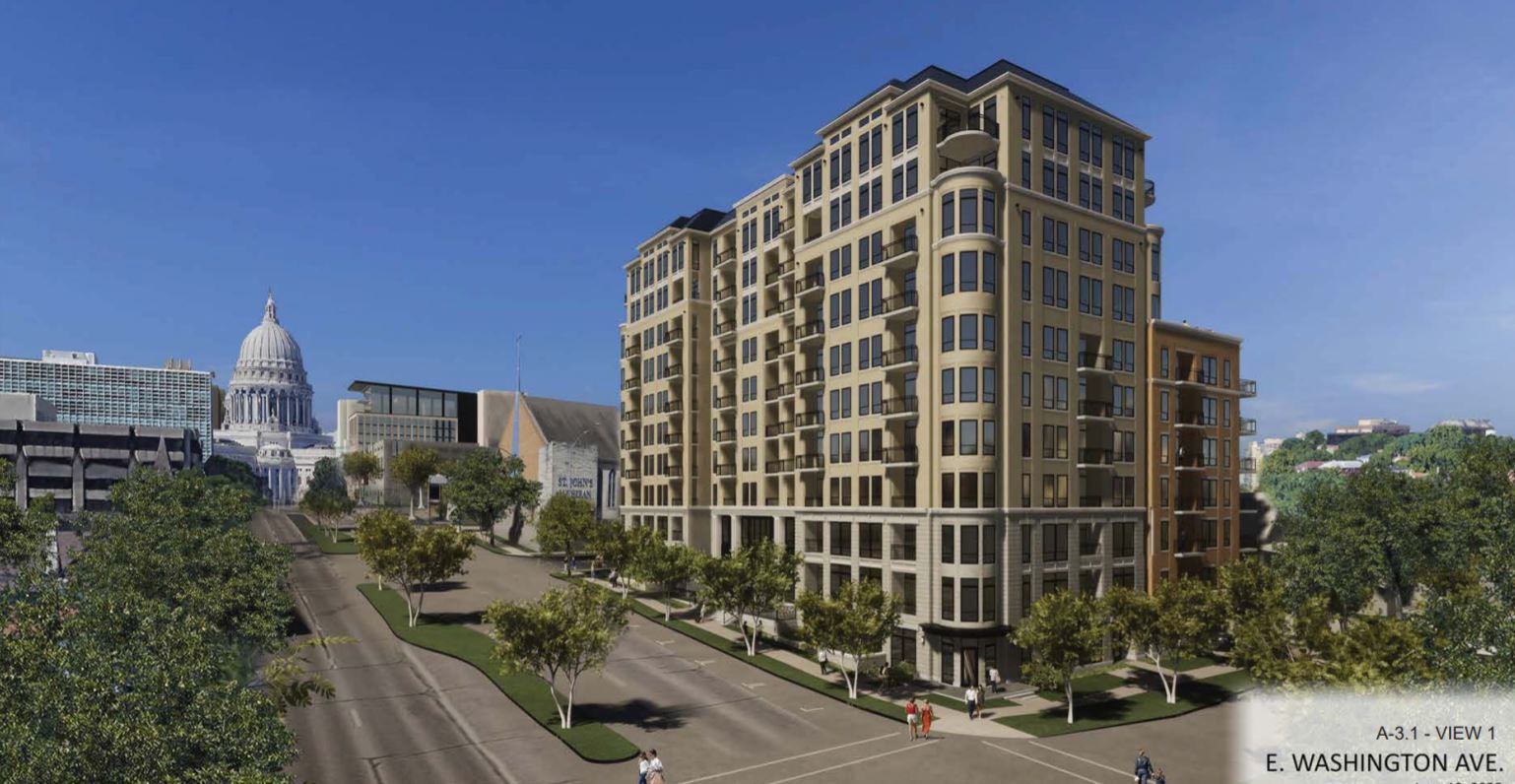 A neighborhood meeting has been scheduled for Oct. 1 to involve area residents in a discussion about a revised proposal to build a nine-story apartment building on 414 E. Washington Avenue.
LZ Ventures' proposal is a revised submission after its first attempt to develop the parcels of land around the old Klinke Cleaners on East Washington Avenue was denied by the Plan Commission in August.
The revised proposal is to demolish seven existing structures from 402-414 E. Washington Ave., and build a nine-story apartment building with 148 living units and 1,226 square feet of commercial space. The previous proposal called for a 10-story building with 156 units, which area residents said would be too large and out of scale with the surrounding area...
...more
---

We will power our communities and empower cooperative members
to improve the quality of their lives.
...more
---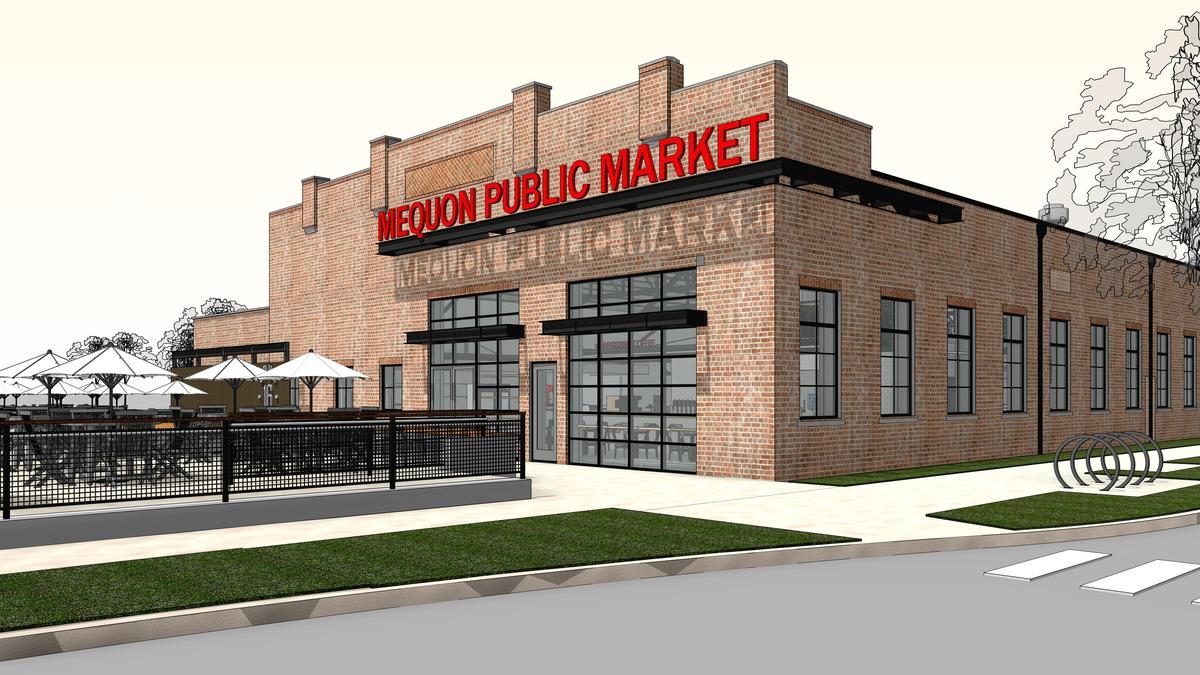 ...more

Ken Notes: I love the idea of a Madison Public Market, but I wish there were some business and development people behind the project. Also we should be visiting some of the better facilities currently operational...
---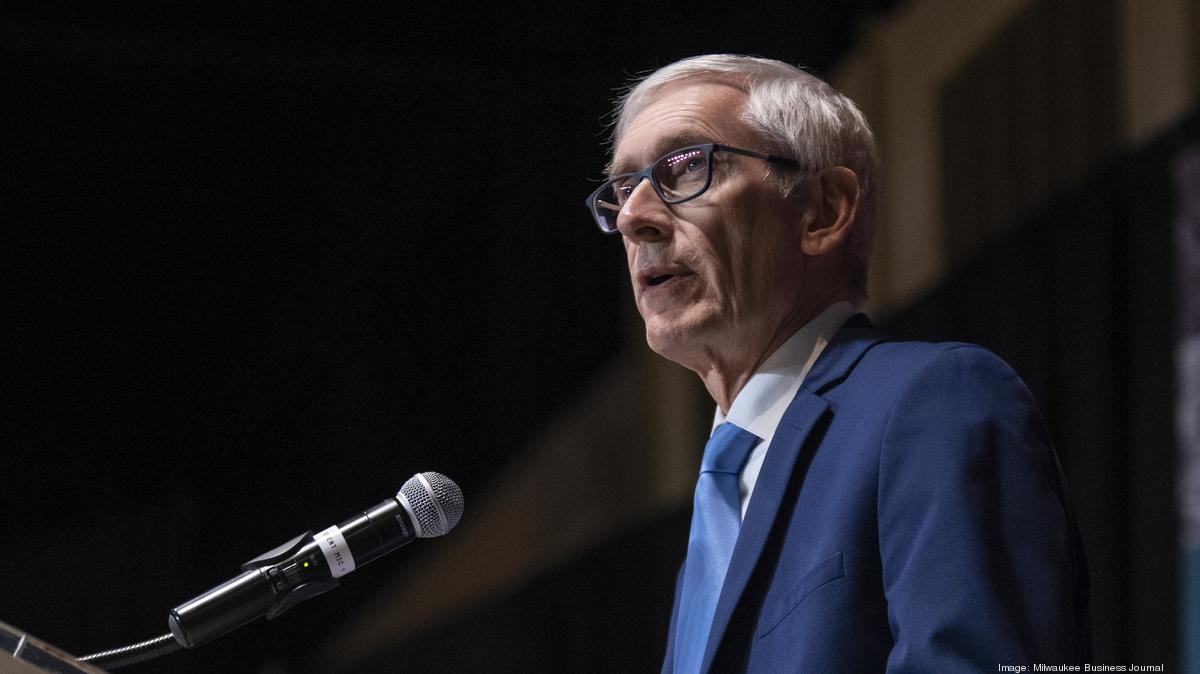 Wisconsin Department of Workforce Development secretary Caleb Frostman has resigned at the request of Gov. Tony Evers, according to a release from Evers` office.
Department of Corrections deputy secretary Amy Pechacek assumes the role.

"People across our state are struggling to make ends meet, and it is unacceptable that Wisconsinites continue to wait for the support they need during these challenging times," Evers said in a statement. "It is clear that our unemployment system has faced historic levels of claims these past few months, hindered in part by antiquated technology we inherited, and processes designed by Republicans to make it harder for folks to get these benefits."...
See Also:
...more

Ken Notes: New blood might be good here, but I hate the practice of having to fall on the sword for problems you did not create. Caleb was not responsible for an antiquated computer system that should have been updated years ago. Nor was he responsible for the staff levels the budget allocated pre-pandemic.

I remember working for the state as a computer consultant 25 years ago, my job was to travel to every county and plug in a piece of hardware for the child support data system, problem was only on county had a computer that the device fit into. Paul Jaden comes to mind, he finds problems at WEDC and is asked to take the blame for them instead of fixing them...
---
SCS - At the forefront of sustainable environmental solutions for over 40 years and ...A sponsor of Wisconsin Development News
---
It`s been about six months since business closures and pandemic-induced economic challenges sent Wisconsin`s unemployment rate from 3.1% in March to 13.6% in April.
Since then, the unemployment rate has been decreasing. Preliminary Bureau of Labor Statistics data released Thursday indicates a 6.2% August unemployment rate.
Is Wisconsin`s economy recovering? Here are five key things to know about where our state economy stands now...
...more

Ken Notes: Good read and great overview of where we are now and where we are headed. I can`t stop thinking about the 3 trillion we have spent without identifying where the real problems are. We have exponentially widened the gap between the have and have nots with little planning to fix it. We have not yet begun to see the overall impact of Covid... My crystal ball says it will get ugly...
---
SHEBOYGAN - Johnsonville is expanding its operations in Sheboygan County.
According to a news release, Johnsonville purchased the 200,000-square-foot facility where sock maker Wigwam Mills has been manufacturing.
The sausage company will use the new space on Crocker Avenue to expand cooking innovations and increase production of its fully cooked sausage products, the release said.
With growth in that segment of the business over the last few years, Johnsonville said it is exceeding its current manufacturing capacity on its Sheboygan Falls campus...
...more

Notes: BRATS truly a Wisconsin love story...
---
Established in 2001, KA's Wisconsin team upholds our commitment of more than 40 years of construction service in Wisconsin. Combined with the resources of the total KA enterprise, we are capable of undertaking work of virtually any size, scope, or location, whether locally, regionally, or nationally.
...more

Welcome 2020 WDN sponsor Kraus-Anderson Construction Company. Please check out the link to view the amazing projects they have developed from idea to completion.
---
Gov. Tony Evers announced an $8 million grant program aimed at helping the Wisconsin tourism industry amid a decline in tourism due to the COVID-19 pandemic on Sept. 14.
The Tourism Relief to Accelerate Vitality and Economic Lift (TRAVEL) stimulus grant program will be funded through the CARES Act.
"The tourism industry is among the hardest hit by COVID-19," said Evers in a press release. "The TRAVEL grants are designed to sustain local operations, staffing and relief stimulus activities to drive immediate spending and reinforce safe travel in support of local businesses across the state." ..
See Also:
...more

Ken Notes: Here is yet another example of fixing a problem without knowing the overall impact. What we need to do is create programs, space, and support for bringing more tourists to Wisconsin post Covid. We dropped the Escape to Wisconsin tag line, but I promise after Covid we will look good to the Chicagoan`s looking for calmer waters. While 8 million sounds good this is a 22 Billion dollar industry. So one half of one percent??..
---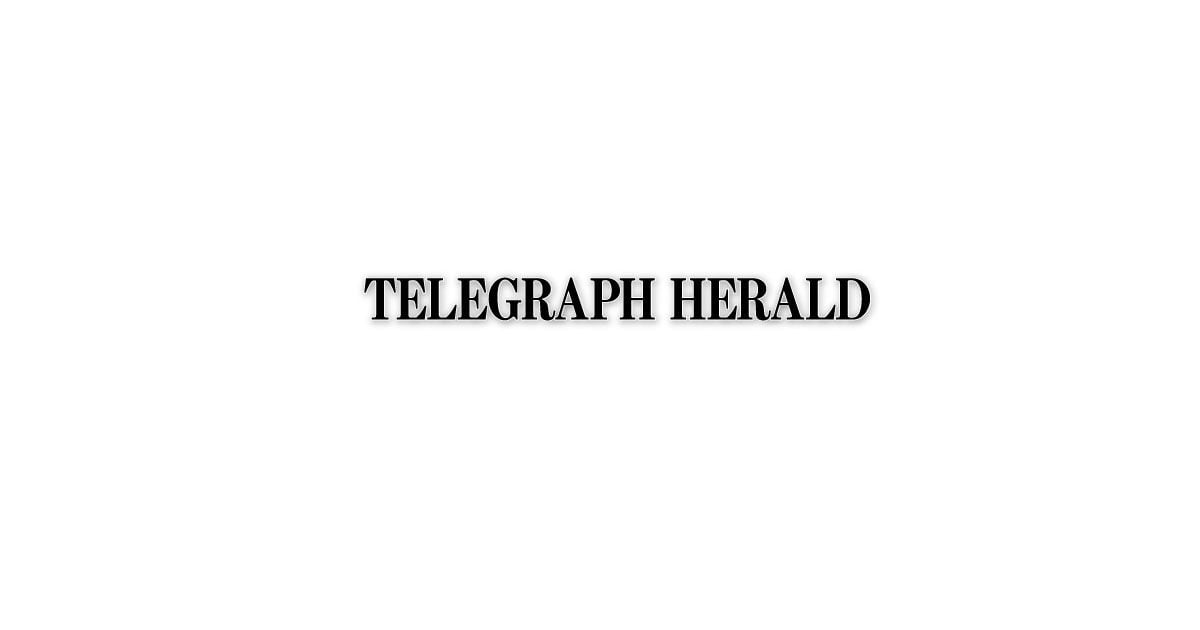 PLATTEVILLE, Wis. — The U.S. Economic Development Administration has awarded a competitive grant to help finance an innovation hub in southwest Wisconsin, according to a press release.
The more-than-$500,000 federal investment is being matched by local partners, including University of Wisconsin-Platteville, which is spearheading the initiative to develop the Innovation Driving Entrepreneurship Accelerator, or IDEA Hub, of Southwest Wisconsin.
The hub aims to develop more high-tech jobs in the region by offering training and resources to entrepreneurs...
See Also:
...more

Ken Notes: Congrats!
---
Madison Office Lifestyle Portfolio is a portfolio of 16, Class A amenity-rich office properties ranging from 14,000 square feet to over 300,000 square feet in size, and is home to over 130 tenants.

...more
---
...Evers announced yesterday (9/23/2020) he's using more than $5 million from the federal CARES Act to expand high-speed, broadband internet...
...Earlier this month, Gov. Tony Evers and the Wisconsin Economic Development Corp. directed $1 million in Disaster Relief Microloan program funds to Kenosha small business owners who suffered losses. Yesterday's announcement brings the total to $4 million and increases the maximum loan available to each business from $20,000 to $50,000...
...more

Ken Notes: And more at the link...
---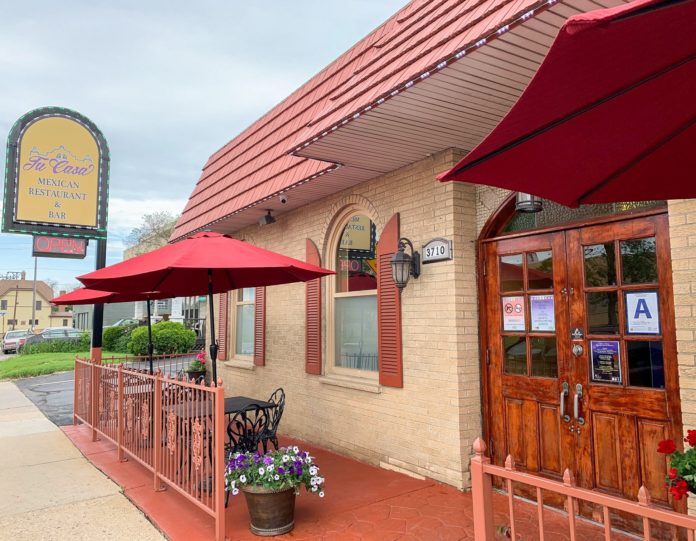 Wisconsin cities across the state offered coronavirus relief grants to local businesses to make up for losses during the economic shutdown.

In southeast Wisconsin, Tu Casa Mexican Restaurant of West Lincoln Avenue, Milwaukee was one recipient of 548 established small businesses that received a RESTART grant from the city...
...more

Ken Notes: With interest rates so low, I wish we made all of our investments now in the form or no interest delayed payment loans. Then at the end pandemic we could evaluate what we need to forgive in part or in whole. As it stands now we have given trillions in grants and businesses are still failing, while others did not need the grants in the first place. I asked a friend why his successful manufacturing facility took a large PPP (first round) loan when he had little or now slowdown. His reply was because his competitors had and the money was just sitting there.
---
Miron's comprehensive range of construction services are designed to meet the unique and diversified needs of our clients. Contact Us.
...more
...A sponsor of Wisconsin Development News
---
Merck announced the expansion of its high-potent active pharmaceutical ingredient (HPAPI) and antibody-drug conjugate (ADC) production capabilities and capacity at its facility in Madison, Wisconsin, US, in September 2020.
With an estimated investment of $69m (€59m), the expansion will facilitate large-scale production of increasingly potent compounds for potential cancer treatment...
...more

Ken Notes: Far more details this week... Still no mention of Verona where the facility actually is...
---

GENERAL CONTRACTING
Residential - Commercial - Retail - Controlled Environments
FIRE / WATER / STORM DAMAGE RESTORATION
DESIGN / BUILD & REMODELING

"Located in the Madison region for over 30 years, Engineered Construction is an industry leader in commercial construction and the restoration of commercial and residential fire and water damage."
See comments from our clients here.
...more
...A sponsor of Wisconsin Development News
---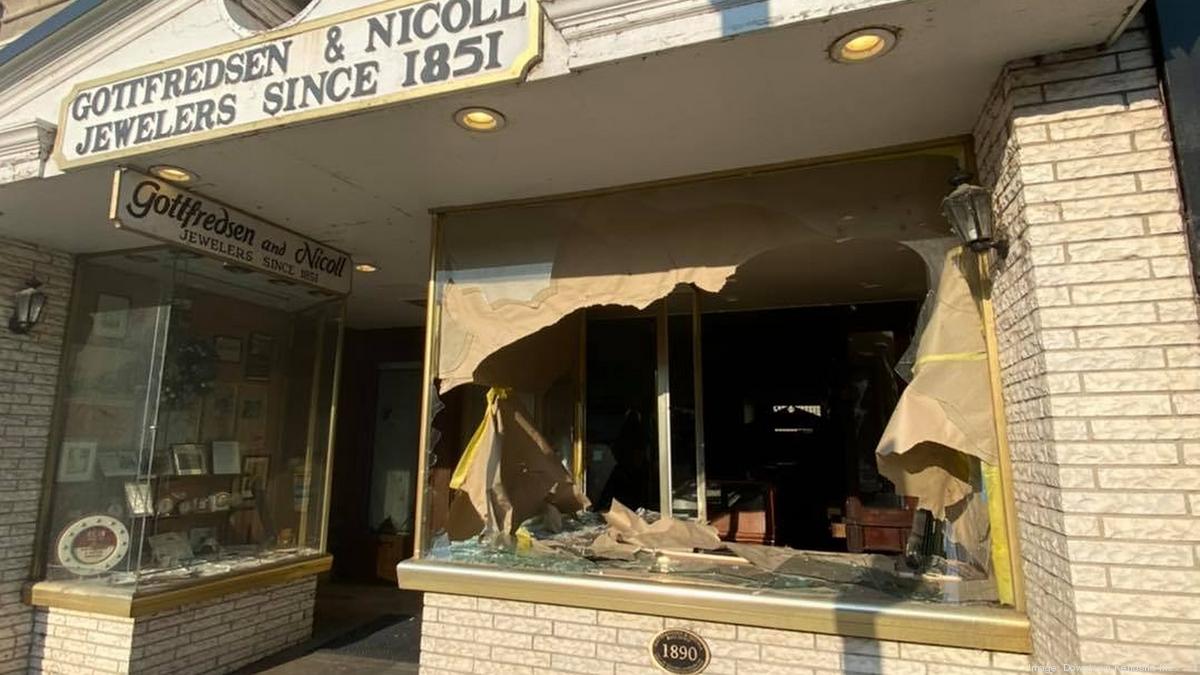 The WEDC is partnering with the Kenosha Area Business Alliance to administer loans through its Disaster Recovery Microloan program.
...more

Ken Notes: And the gun rights group raised 50K for the defense of the lad that shot two people, seems to be the magic number. Is anyone else ready for 2020 to just go away....
---
Stay up to date by reading our
MadREP Report,
a bi-monthly newsletter that features regional economic development news, events and opportunities.


...more
---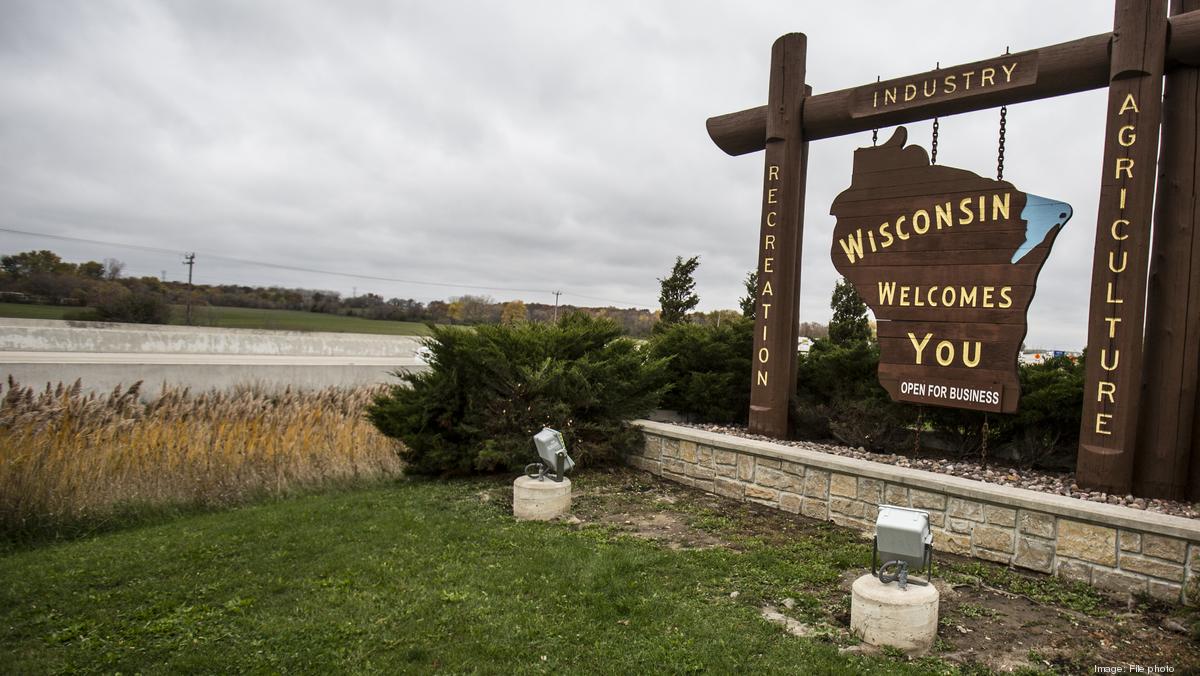 The Kenosha Area Business Alliance lured another Illinois manufacturer to its business park in Salem, announcing R+D Custom Automation will bring 60 jobs to the state next year.
The 82-acre Salem Business Park was developed to attract smaller-scale manufacturers, rather than the companies building massive distribution centers along Interstate 94. R+D Custom Automation, based in Lake Villa, Illinois, will invest $6 million in a 62,000-square-foot facility in the business park to consolidate its operations, according to a Tuesday press release....
...more
---
| | | | |
| --- | --- | --- | --- |
| Dane County ED | | | |
| | | | |
| | | | |
| | | | |
...more
---
DELAVAN, Wis. (WMTV) - They may not have won the top prize, but two Wisconsin business owners are still celebrated their accomplishments on Tuesday.
Co-owners and CEOs, Jeff Peterson and Mark Becker, are two of the nominees for the National Small Businesspersons of the Year award. The pair first landed the statewide honor for their growth and development of their company, Geneva Supply Inc., in Delavan, Wis.
They missed out on the national award Tuesday during the virtual announcement, but said it was an honor to represent the state.
"It means so much, I don't want to say that we needed to be validated, but it was so great to have a whole bunch of people at Geneva Supply to be part of something so much bigger within the state that they live and have so much pride in," said Peterson...
...more

Ken Notes: Congrats!!!
---

Findorff, builders of Wisconsin`s finest projects...and ...A sponsor of Wisconsin Development News
---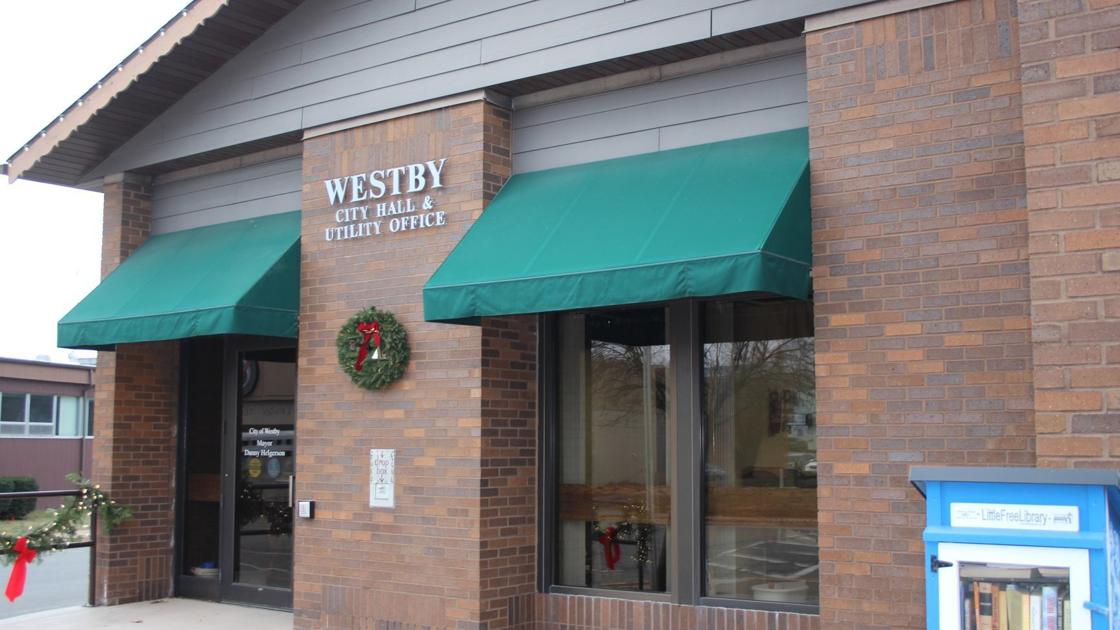 The Westby City Council approved the initial resolution for general obligation bonds not to exceed $950,000 for community development projects in tax increment districts at its meeting Tuesday, Sept. 15. The amount is what the city will borrow for expansion of the industrial park.
Mayor Danny Helgerson said the bond amount is for the city's 20 percent share for the expansion. A Wisconsin Economic Development Association grant will cover 80 percent of the $4.3 million project...
...more
---
JSD provides complete services in Planning & Development, Civil Engineering, Transportation Engineering, Water Resources, Landscape Architecture, Construction Services, Surveying & Mapping, and Environmental Services. Offices in Madison - Milwaukee - Kenosha - Fox Valley & Wausau.
---
The Wisconsin Department of Natural Resources has received $1.9 million dollars for continued funding of the Voluntary Public Access and Habitat Incentive Program (VPA-HIP) and Turkey Hunting Access Program (THAP). Funds were authorized under the 2018 Farm Bill and are administered and provided by the U.S. Department of Agriculture's (USDA) Natural Resources Conservation Service (NRCS).
For those interested in making their land available for public access, the VPA-HIP program provides opportunities to increase public access for quality hunting, fishing and wildlife observation on private lands...
...more
---
A site developed for Milwaukee but helpful for everyone StayHomeMKE.com
If you or someone you know needs assistance finding food, paying housing bills, accessing free childcare or other essential services, follow this link or call 211 to speak to someone who can help. 211wisconsin.communityos.org/

211 connects you with thousands of nonprofit and government services in your area. If you want personal assistance call the three-digit number 211 or 877-947-2211. A friendly voice to talk with you 24/7/365. The COVID-19 Information and Resources page deals with information and help specific to Covid-19.
...more


Ken Notes: Please be very careful when someone offers assistance for a fee. Deal ONLY with advisors you know and trust.

I will keep this page updated and at the top of WisconsinDevelopment.com until the crisis passes.
---

Ken Notes: WDNews relies on the actual journalism provided by your local media outlets. Without these partners we can not bring you the unbiased news, leads and updates you need to thrive in Wisconsin. Support your local media...
---
Note: I changed the link here to Toms Twitter account. JS limits the number of articles I can read so I look at TD`s Twitter feed every week. I`ll Still include JS articles but after ten you need to subscribe.
I also updated the picture because, well Tom is getting old and development is taking it`s toll!!!

Milwaukee - 1/1/2020 Journal Sentinel business reporter Tom Daykin talks about commercial real estate and development, including stores, hotels, offices, condos, apartments and industrial buildings...
...more

Ken Notes: Tom Daykin is the source for ED news in MKE. This is a permanent link to articles in his blog which is updated daily...
---
Our Current Publications:
...more
---
Online at
WisconsinDevelopment.com
(4 weeks of articles) - Searchable at
Search WDN
-
WDN Tool Box
, Links you can use everyday to help you and Wisconsin grow! Edited and published by
Ken Harwood @ LinkedIn.
Click Here To Subscribe or add Friends and Colleagues
... WDN si Available free thanks to our
SPONSORS
...
Why I publish WDN
...
WDGreen
Environmental News From a Business Perspective!
...more

Ken Notes: "Ken Notes" may be reprinted in context without permission. Attribution should be Ken Harwood, Editor Wisconsin Development News or Ken Harwood Advocate for Wisconsin.
---
Wisconsin Development News is
Edited and Published by:
Ken Harwood
Ken [at] KenHarwood.com
608.334.2174
Mailing Address:
WisconsinDevelopment.com

P.O. Box 930234
Verona, WI 53593-0234
Please feel free to send story ideas or Press Releases to:
Call 608.334.2174 to confirm receipt.

...more